Blockchain games are currently in their infancy stage, comparable to the Super Nintendo Entertainment System age of traditional gaming. There is no denying that gaming will continue to evolve in web3 and become one of the main adoption contributors in the future, but the counterargument always has been the quality of games and the lack of a true genuine enjoyable experience. But that's beginning to change!
The quality of blockchain games is getting better with much more emphasis being placed on the "play" in the evolving "play and earn" dynamic.
We went through a plethora of web3 games and blockchain titles to make sure we curate a meaningful list that reflects what we value as a great game, taking into consideration gameplay, quality, graphics, lore, and replayability.
Top 10 Blockchain Games
1. Big Time
Big Time is a cooperative RPG that combines fast-action combat, the collectability of NFTs, and a history-spanning adventure. The game beautifully combines all eras of humanity with a distinctive and unique art style, dazzling you with the thought of seeing Albert Einstein standing next to a T-Rex.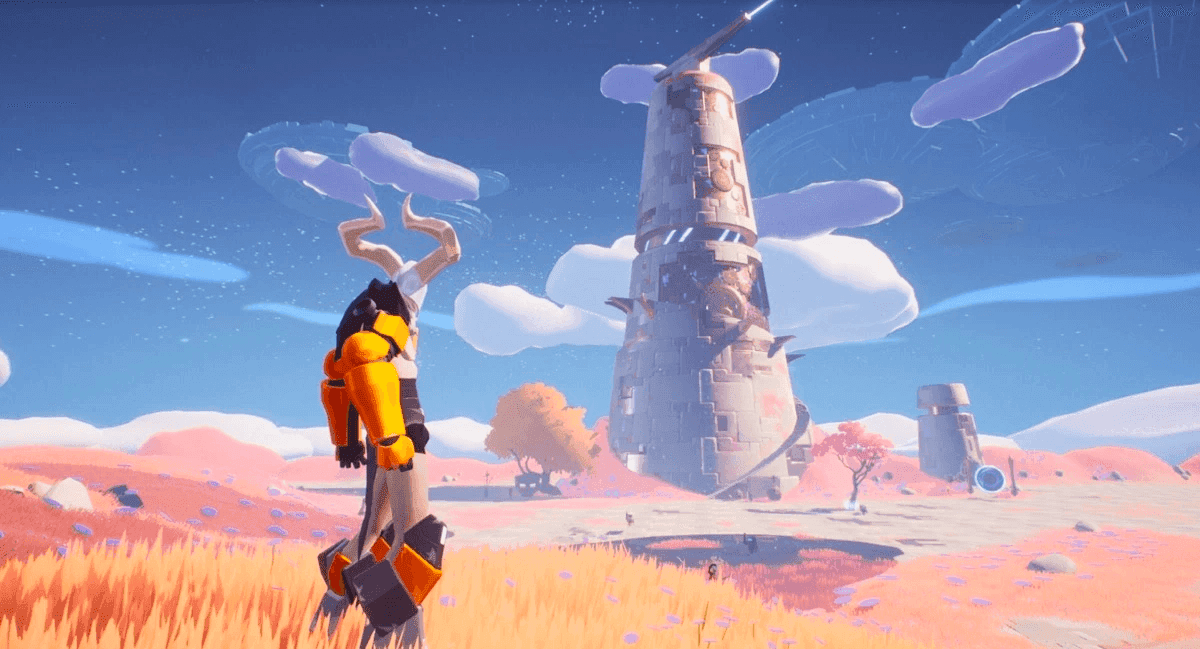 The team alone brings a lot to the table, hosting a plethora of industry veterans from the likes of Epic Games, Blizzard, EA and Riot. This experience is truly evident in Big Time's gameplay, giving players alluring dungeons to explore and slay its enemies for precious loot both in the form of NFTs and regular items.
The Big Time token, yet to be released, is planned to have a plethora of utility in-game. This includes buying ultra-rare and exclusive cosmetic NFTs, speeding up crafting times and repairing damaged and depleted items.
Click here to read our full Big Time review
2. Illuvium
If you are a fan of auto-battlers, and continuously brag about your Teamfight Tactics rank like myself, then you will instantly fall in love with what Illuvium has to offer. The game is an open-world exploration, NFT creature collector and auto battler title with fascinating visuals and vibrant colors all around.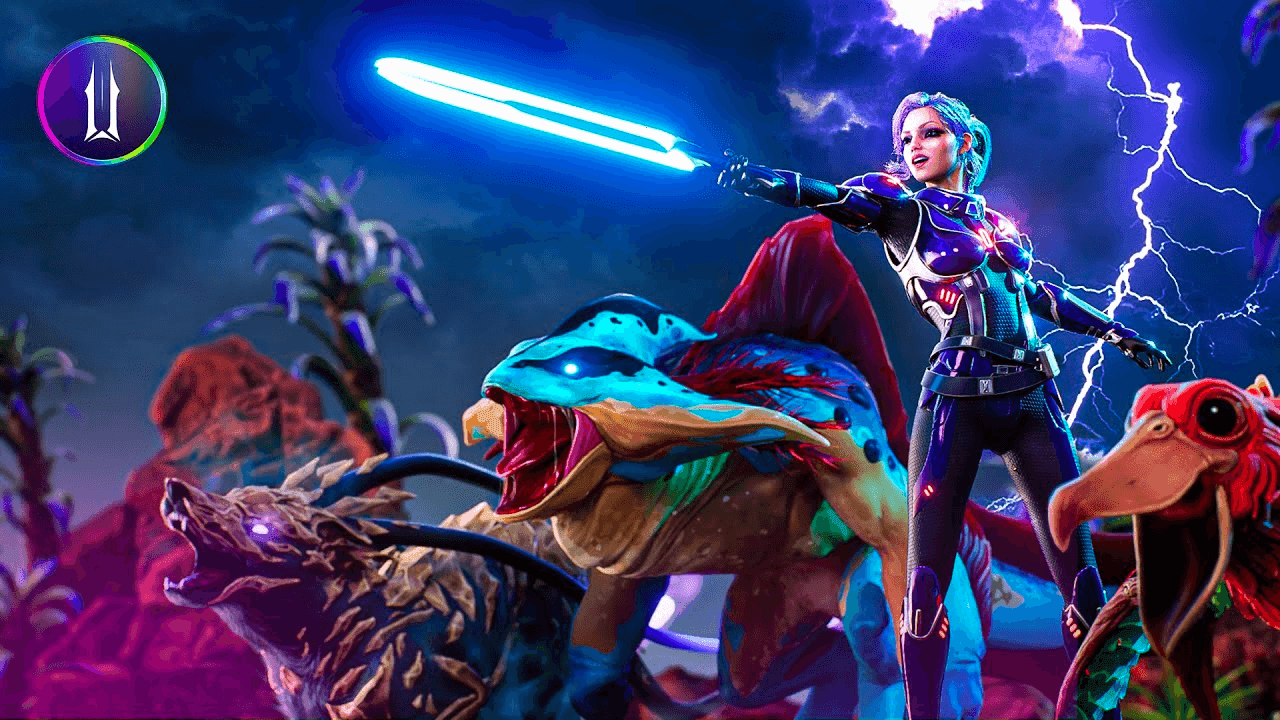 Illuvium features various regions, each with its own climate, scenery, and illuvials inhabiting its territory. Each region is explored through the title's Medium, going through what makes each one unique and the dangers waiting to hunt you down.
There are 5 base Affinities and 5 base Classes in the game. Stronger Illuvials may embody multiple affinities or classes, giving rise to a much greater variety of team compositions. The player is rewarded for selecting Illuvials of the same Affinity or Class through unique bonuses. The more on the battlefield with that synergy, the stronger the bonus.
This is one all die-hard Pokemon and auto-battler fans don't want to miss.
Click here to read our full Illuvium review
3. Undead Blocks
Imagine if you could have been rewarded for all the hours you spent to reach the Ray Gun in Call of Duty's zombies mode to better your highest round. Well, Undead Blocks intends to do exactly that. It caters to free-to-play players through regular open-for-all weekend tournaments, but the earning mechanism will only be limited to the players holding the NFT weapon packs.
Undead Blocks is a multiplayer FPS zombie shooter, pitting Survivors against wave after wave of ruthless zombies, taking inspiration from the countless hours players spent mowing down the undead in Call of Duty. Developed by Kevuru Games, Undead Blocks takes advantage of the team's experience in delivering enjoyable and addictive gameplay.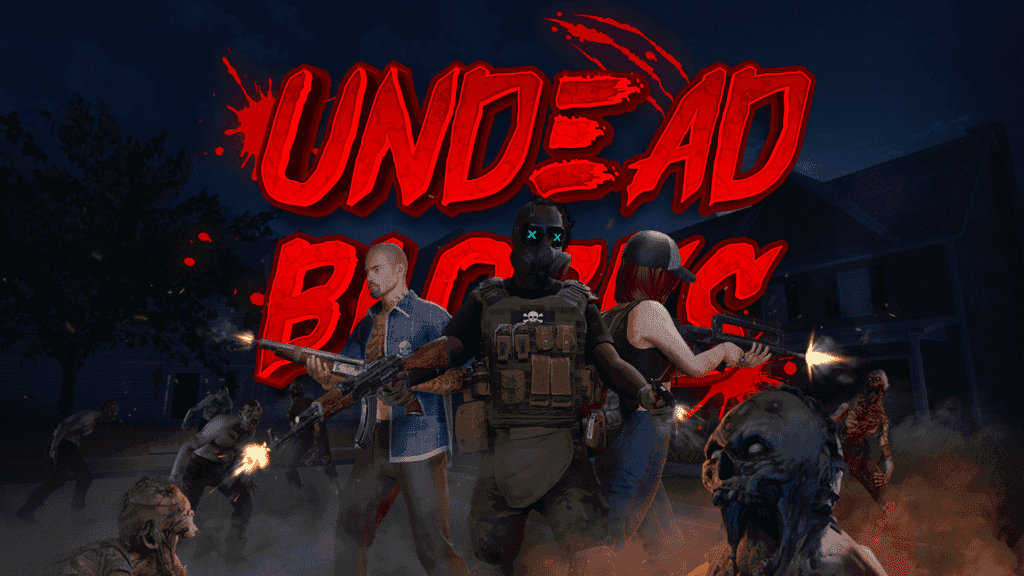 The variety of weapons gives you the freedom to approach the waves of zombies wielding whatever makes you comfortable. Whether it is double barrel shotguns or an AK, Undead Blocks has it all. Not only that, the four available perks allow you to sprint faster, reload faster, among other gameplay benefits.
What makes Undead Blocks unique is their innovative take on tokenomics, allowing players to earn a stable in-game currency that is always exchangeable at a fixed rate. The latter doesn't contribute to the experience of the game but can give players a sense of stability going forward.
Click here to read our full Undead Blocks review
4. Thetan Arena
Thetan Arena describes itself as the world's first blockchain-based MOBA, with innovative gameplay design and an in-game player-driven run economic structure. To label Thetan Arena as just a successful NFT gaming title is an understatement, managing to reach a record-breaking number of players just in the span of 7 days after release as of December 3rd, 2021.
The title, available on PC, iOS, and Android was the home to a total of 3 million users across all platforms. Not only that, the number of daily active users reached a peak of 2 million, with a stable 150,000 CCU (Concurrent users). These aren't easy numbers to pull off.
However, Thetan Arena's incredibly addicting and easy to pick-up-and-play gameplay approach made it one of the easiest to onboard players into the blockchain gaming space. The game features solo and duo battle royale modes, superstar, and the classic team deathmatch. 
Each one of the characters and their skins are NFTs that can be sold and bought on the marketplace for real-world monetary value, adding a sense of ownership to all in-game items. This gave everyone a glimpse of a team focused on gameplay first before anything else.
Click here to read our full Thetan Arena review
5. Superior by Gala Games
Gala Games oozes with talent and professional individuals bridging the gap between traditional and blockchain gaming. The Gala Games platform, home to multiple titles spanning different genres, caters to all kinds of gamers. One of the most prominent titles on its platform is Superior, a co-op third-person shooter, created by Drifter Entertainment, where all the city's superheroes are now its own villains.
In Superior, each run is distinct because the game's arena features dynamic objectives, enemies, and bosses that change every time you play. Before starting a mission, players can visit the Bar to restore their health and armor. They can also select one ability to use in battle from a range of options such as fire and ice trails or area of effect skills.
Players must carefully consider their ability choice as it cannot be changed once selected. As players progress through the game, they can gain character-specific levels and permanently improve their chosen character through a branching skill tree. The character chosen in Superior significantly impacts the gameplay experience. Currently, there are three heroes available: Ronin, Murmur, and Nomad. Each hero has a distinct playstyle that requires players to communicate with their team and choose the most fitting composition before engaging in combat.
Click here to read our full Superior review
6. The Harvest
The Harvest is a class-based shooter that features team-based combat against other players for control of the universe's essence. Players can define their combat style and acquire and combine various abilities to become the ultimate squad. The game takes place on the planet O'Ree-Jin, where four civilizations go to war over the Essence of Life, a powerful energy source.
Each match consists of four teams of three heroes competing to harvest the essence within a 10-minute time limit. Each hero has a unique movement style, abilities, and shooting dynamics. The heroes have a low skill floor but also a high skill ceiling, allowing for impressive plays and highlights. The four available heroes; Duke, Alith, Kira, and Sahad, each have their own weapons and origin stories that showcase their motives.
Click here to read our full The Harvest review  
7. Phantom Galaxies
If you ever thought about playing Transformers in space, then Phantom Galaxies is the perfect game for you. The team made it clear from day one that their goal has "always been to unify the high-quality of traditional gaming with the new, exciting space of blockchain gaming."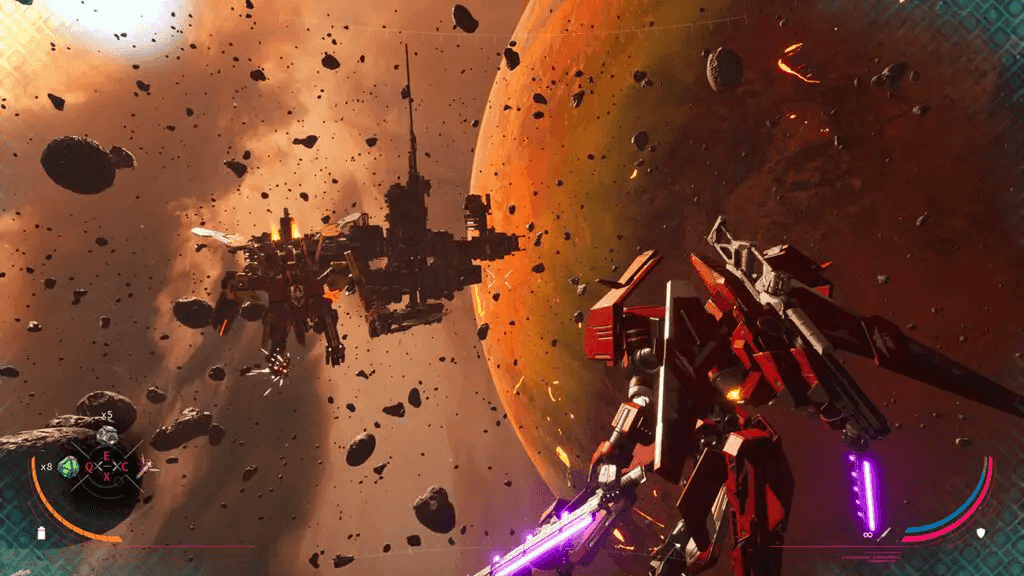 The gameplay demo put out so far for those holding the Halberd-001 NFT has been nothing short of astonishing. The breathtaking visuals, space fights with your mechas, and the EVE Online-inspired approach to the man-made economy Phantom Galaxies is setting out to build with their planets is all unexplored territory for blockchain and NFT games.
If you want to become a flying fighting mecha trying to dominate the intergalactic world we live in, keep a close eye on Phantom Galaxies.
Click here to read our full Phantom Galaxies review
8. Nyan Heroes
Don't let these cute cats on their spaceships fool you. Nyan Heroes started off as an NFT collection and then quickly became one of the most anticipated NFT blockchain games. The Nyan Heroes team is composed of over 40 talented individuals, with deep AAA game studio experience from Ubisoft, EA, Riot Games, and many more.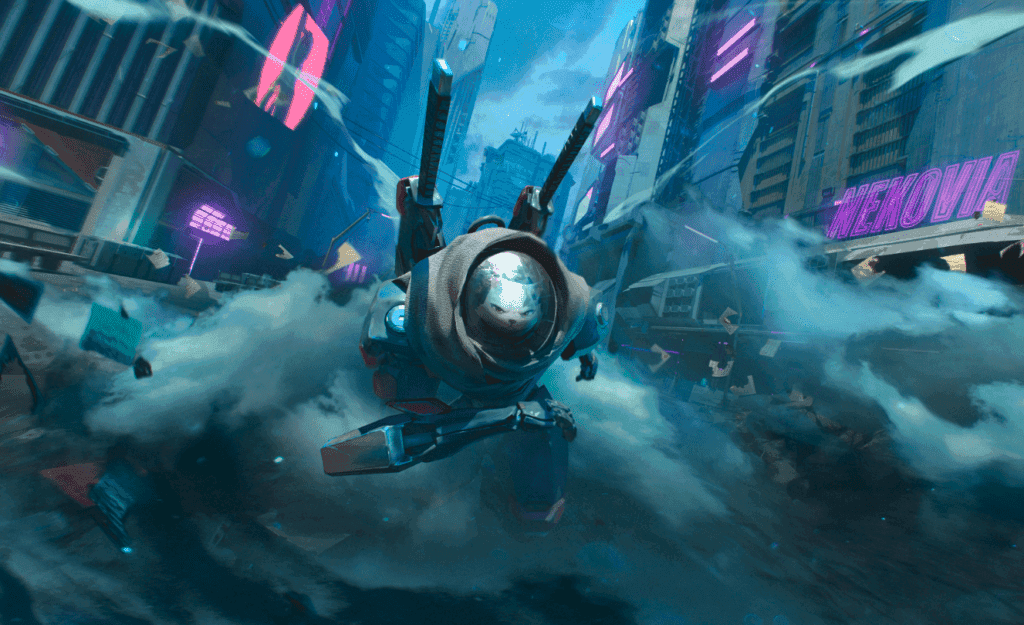 Nyan Heroes intends to be a free-to-play battle royale title, and the cinematic trailer, as well as the gameplay snippets, draws a lot of mechanics from EA's Apex Legends. This is probably influenced by the team's previous experience, which promises to deliver an incredibly addicting and enjoyable experience with the earning aspect as an extra incentive to those hopping on to the title.
Click here to read our full Nyan Heroes review
9. Blankos Block Party
If you feel left out as a casual gamer, Blankos Block Party from Mythical Games is here to save the day. The title allows players to create, build, play and socialize in-game. Not only that, it provides a laid-back experience with a heavy focus on fun and engaging gameplay with your friends on the weekend, giving off Fall Guys-vibes.
Blankos Block Party gives players a blank canvas to show off their creations and invites players to experience their own designs and build all sorts of party games for everyone to enjoy. Each Blanko character is an NFT that can be bought and sold on the in-game marketplace, with some of them designed by the world's most talented artists, designers, and creators for limited releases as well.
Click here to read our full Blankos Block Party review
10. MetalCore
MetalCore is a free-to-play multiplayer vehicular shooter set in a dystopian future on an alien planet. Players control towering mechs, armored tanks, and jets in large-scale battles to gain power and control territory. The game is developed by Studio 369 and published by Infinite Games, and features stunning visuals powered by Unreal Engine 4.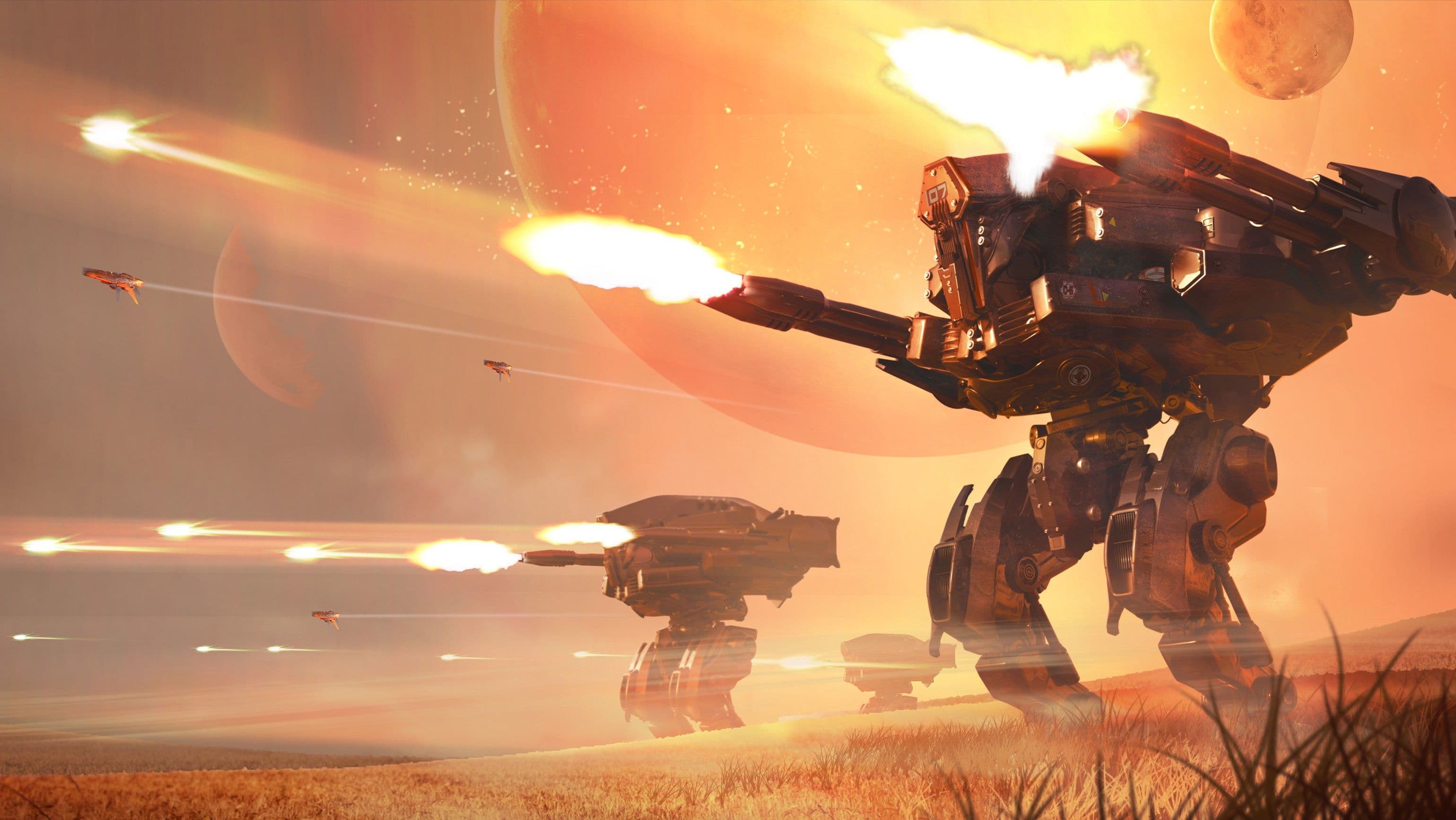 MetalCore offers various modes, including PvP, PvE, RTS, TBS, and Battle Royale, allowing players to experience a range of gameplay within one game. The full vision for the title is to incorporate any additional modes that fit within the MetalCore universe. One of the unique features of MetalCore is the Battle Zone, which combines various classic first-person shooter modes into one arena. Players belong to one of three factions: Metal Punks, Gearbreakers, or The Holy Corporation.
To emerge victorious and gain control of more territory on the World Map, players must satisfy at least one of the victory conditions within the Battle Zone. The Battle Zone is a dynamic arena that is always live. Players have a limited number of respawns, and once they are used up, they are removed from the game and replaced by another player in the queue. This system keeps the battle flowing at a consistent pace and allows for seamless entry and exit from the lobby.
Click here to read our full MetalCore review  
Honorable Mention: Star Atlas
The Star Citizen of blockchain gaming. Star Atlas is one of the most ambitious NFT blockchain games in the space. However, with the funding and talent the team has, their vision and future look incredibly bright. With eight years of experience shipping AAA titles with Electronic Arts, Mythic Entertainment, 3G Studios and 1047 Games, the snippets of gameplay and NFT ships showcased so far speak of the game's potential quality on their own.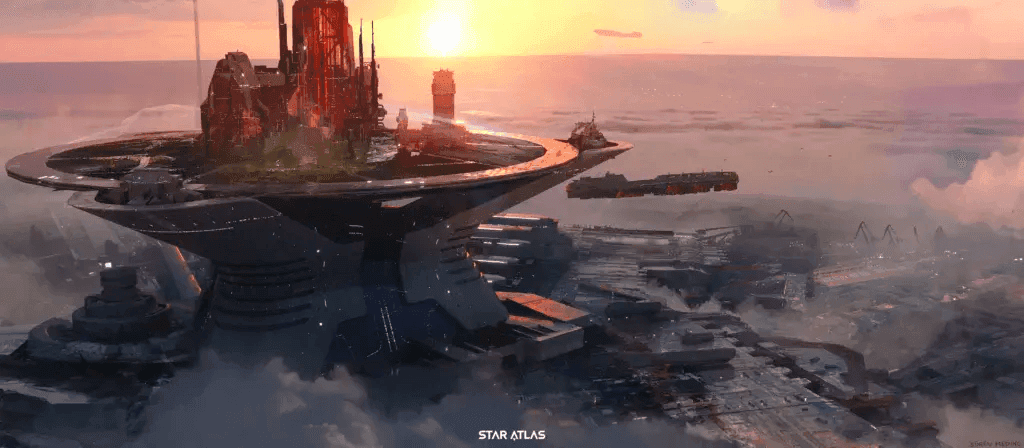 Star Atlas players can acquire assets to grow their in-game corporate empires, discover unique and distant alien worlds, and battle in high-stakes combat. They intend to utilize a number of innovative DeFi protocols on Solana, specifically Serum and Metaplex, to make sure the cross between gaming and decentralized finance is taken advantage of to its maximum potential.
Click here to read our full Star Atlas review
Honorable Mention: Off The Grid
Off The Grid aims to defy the norms and redefine the battle royale genre, pitting 150 players against each other in a PVP environment. It doesn't end there as the title's PVE component takes players on a journey to unravel the mysteries of Off The Grid's universe. Those storyline missions use the same map inhabited by other players in real-time.
You have the freedom to control how the story unfolds, with each decision made directly impacting everyone's gameplay, adopting a similar mechanic to Tom Clancy's The Division seamless multiplayer and PVE integration. Players can craft, customize, and trade in-game items with other players while punishing those who get too comfortable with not protecting themselves from the dangers lurking at every corner.
Click here to read our full Off The Grid review
Honorable Mention: Blocklords
BLOCKLORDS is a dynamic medieval grand strategy game where Heroes are defined by their deeds – with each decision you make affecting your story. Players can get to experience the peaceful life of a Farmer, the protective station of a Knight, the battle-hungry mantle of a Raider, the noble role of Lord or Lady, or the all-powerful title of a Ruler.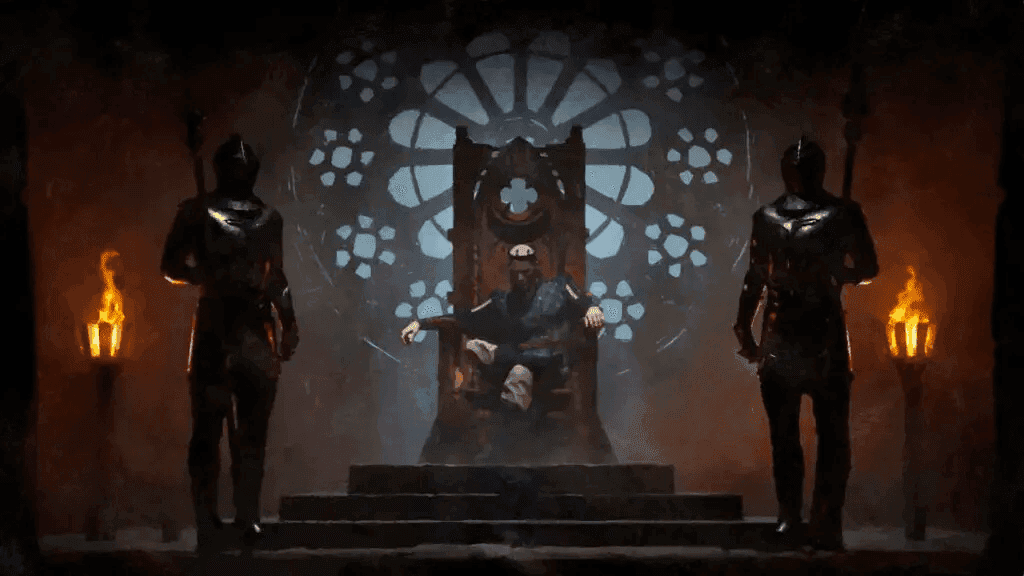 Blocklords' gameplay is built around giving our players the agency to make their own decisions and shape their own stories. Whether you decide to live a fulfilling life on a farm or create a grand strategy to rise to the throne, the path and ultimate fate of your Hero is directly determined by your in-game choices.
The game revolves around four core mechanisms; farming, fighting, ruling, and conquering. Each one of them caters to a different type of player so everyone has something to do in the world of Blocklords.
Click here to read our full Blocklords review.
This list just scratches the surface of what is to come for the future of blockchain and NFT gaming. Keep in mind these are the games publicly known with material to show for their work, which means we are in for a pleasant surprise as time goes by and the quality of blockchain games just keeps getting better!
Join the PGG family today!