Overview
The Harvest takes players on a planet called O'Ree-Jin. When the civilizations of the 4 surrounding planets discover that this deserted planet contains the Essence of Life, all hell breaks lose. The Essence of Life is an incredibly powerful source of energy that it sparks an all-out war between all four civilizations. Each match pits 4 Teams of 3 heroes will compete to harvest the essence from the planet within the span of 10 minutes.
This tight time window makes for an incredibly fast-paced game that keeps all players on their toes and trying to anticipate their enemies' every move. Before each match you select your hero and equip it with 8 ability cards, and you choose between them to empower your hero as you level up, adapting your playstyle to counter your opponents and build synergies with your team.
Heroes
Each hero feels truly unique in the way it moves, in their abilities and its shooting dynamics. All of them have a low skill floor but, also a high skill ceiling that allows for clutch plays and insane highlights. The four available heroes so far are shown below with their weapon, main, and secondary weapons as well as a brief introduction into their origin story.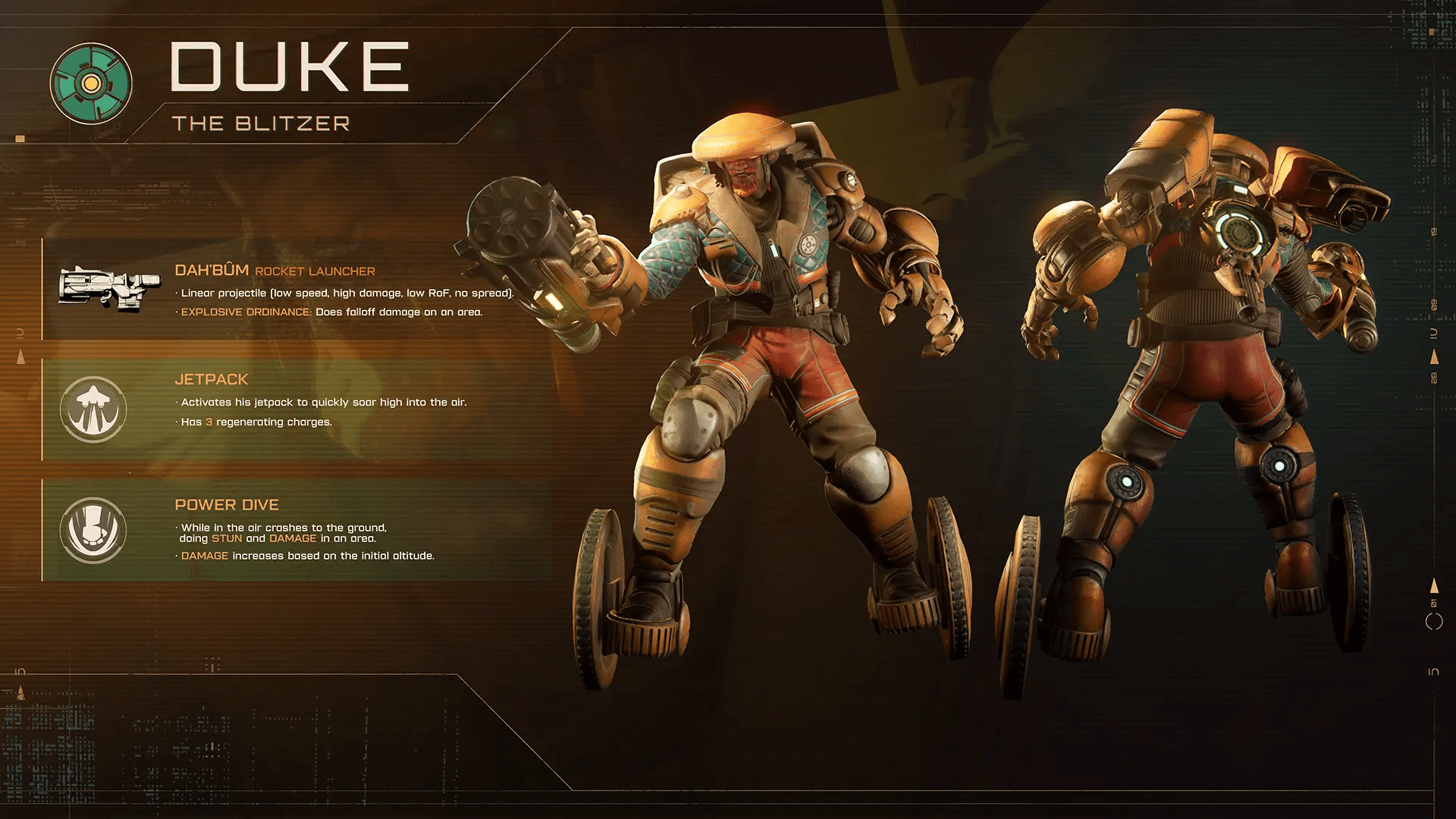 Duke
Duke is a heavy artillery fighter with machine guns tied into his arms. The Drifters are a nomadic culture, moving their battleships from place to place based on their needs so you bet he knows how to fight.
Weapon: Rocket Launcher
Main Ability: Jetpack

Secondary Ability: Power Dive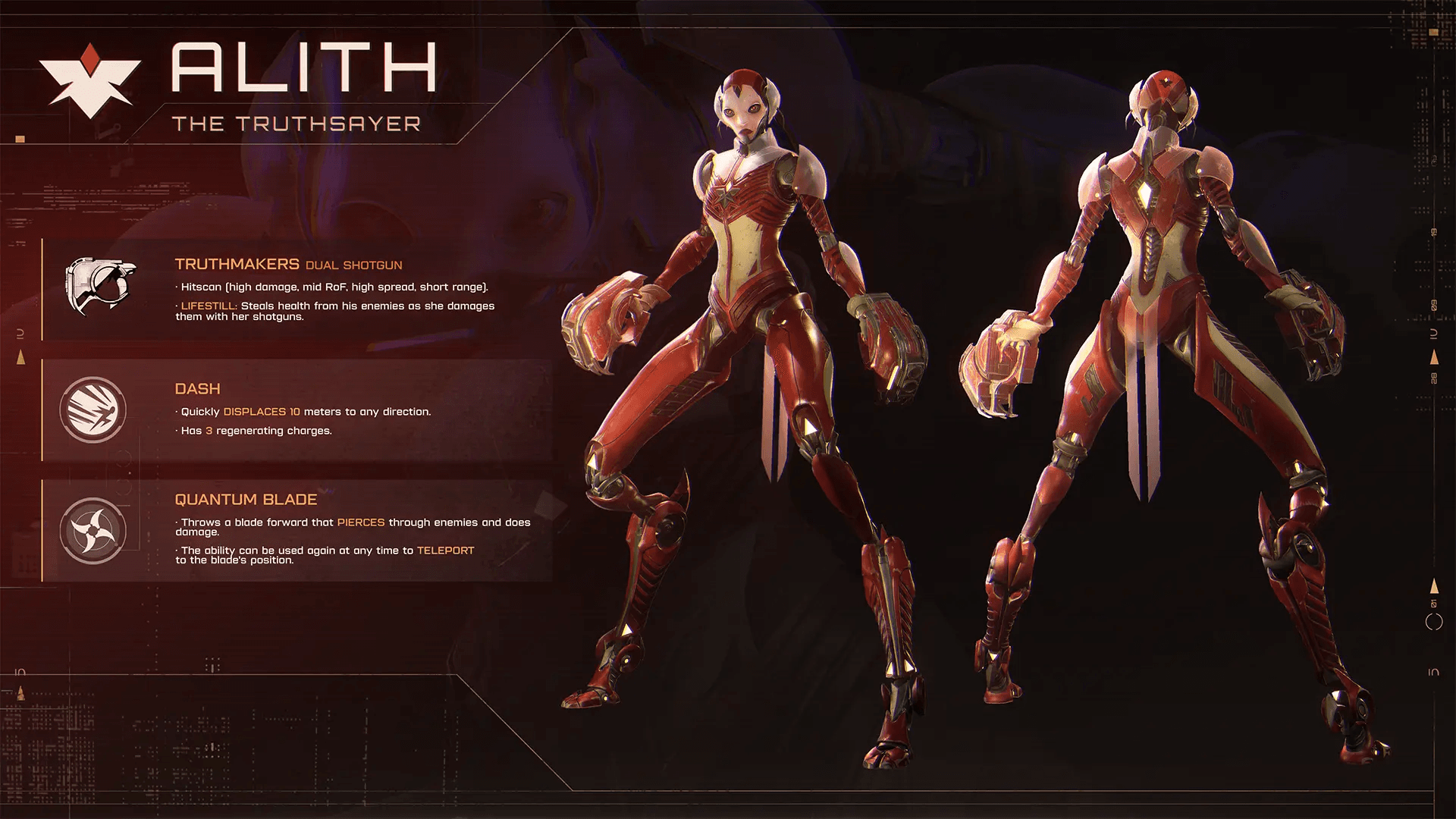 Alith
Alith is a dual-weapon wielding hero with tons of movement abilities for players who want to take out an enemy and quickly reposition for their next takedown.
Weapon: Dual Shotguns
Main Ability: Dash

Secondary Ability: Quantum Blade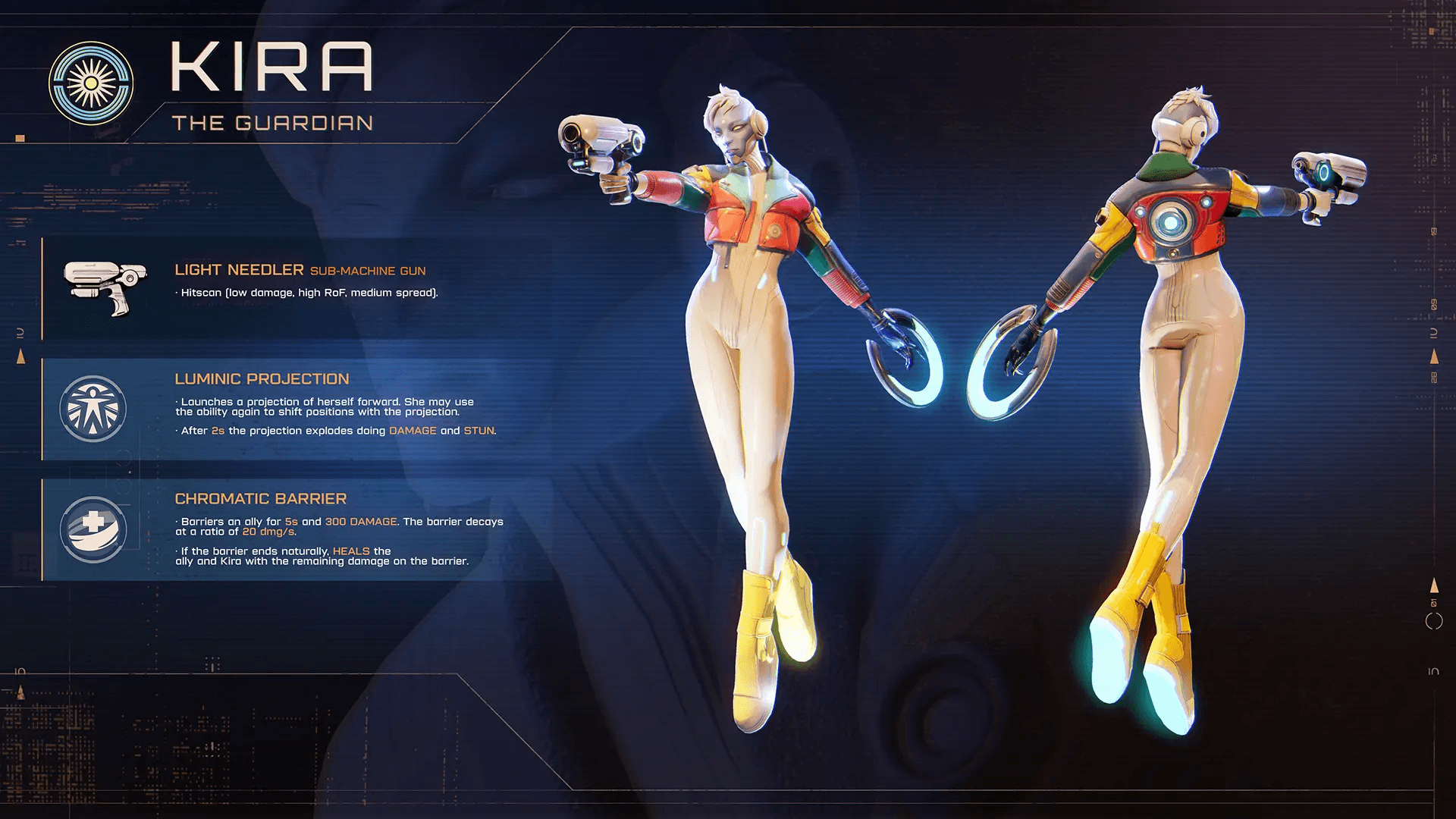 Kira
Kira is more suitable for players who like to outsmart their opponent rather than simply outgun them. Coming from the Ascendancy, her innate ability to manipulate light tricks players and buys you enough time to take them down.
Weapon: Sub-machine gun
Main Ability: Luminic Projection

Secondary Ability: Chromatic Barrier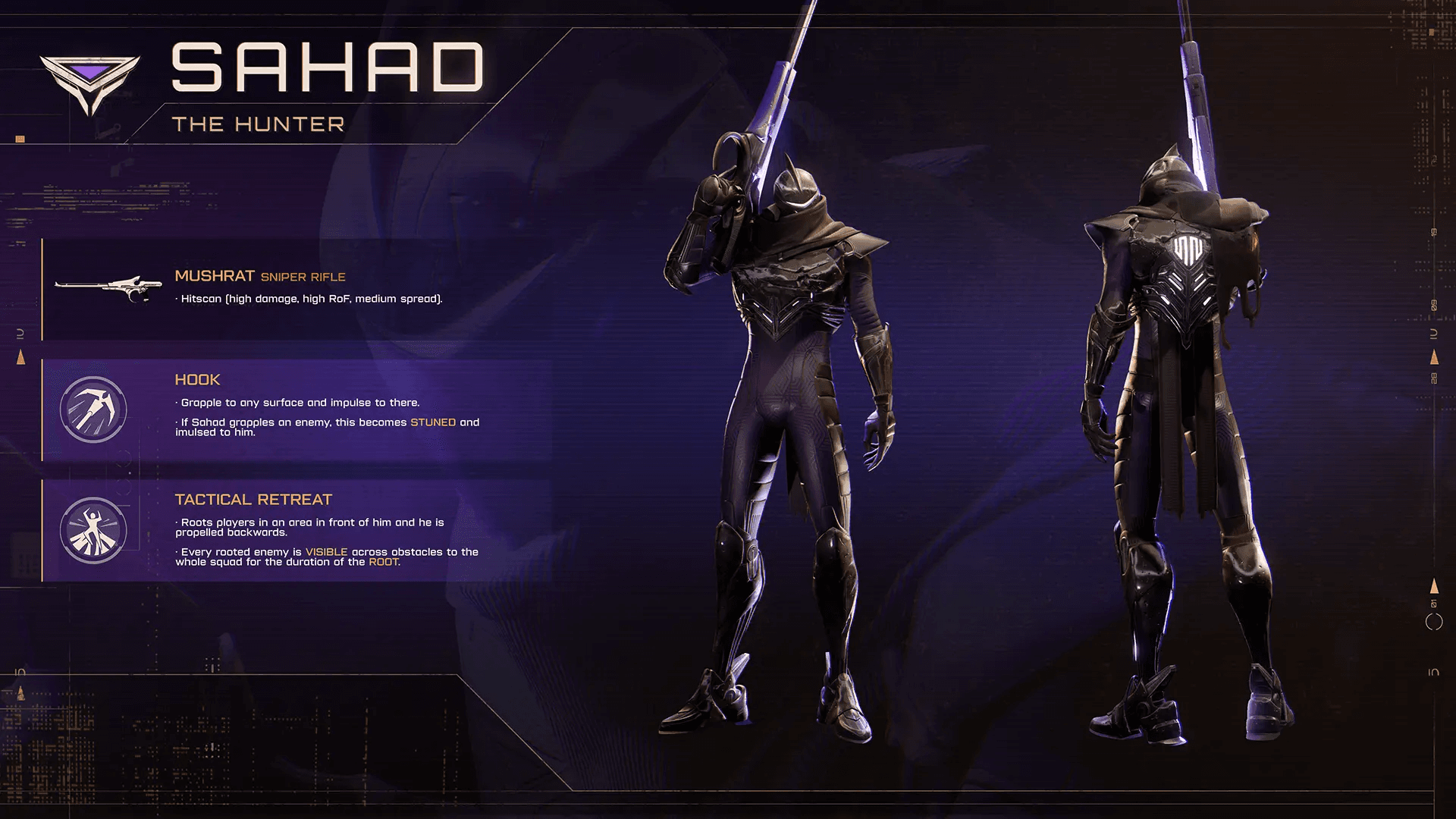 Sahad
Sahad, representing the Sons of Venor civilization, specializes in eliminating targets from afar with their sniper rifles. They are able to sabotage technological tools in their enemies' disposal as well.
Weapon: Sniper Rifle
Main Ability: Hook

Secondary Ability: Tactical Retreat

How to Get Started
You can acquire a Regular Mystery box, or directly buy an Ability card, from Fractal's NFT marketplace. The Legendary Mystery boxes are available as well through both Fractal and Binance NFT.
The Harvest Open Beta is scheduled for October 2022 so make sure to join their Discord to download the game and be prepared.