Polkastarter Gaming saw its inception in December 2021. A year has passed, and it has been nothing short of astonishing to see the entire blockchain gaming space moving forward at lightning speed in terms of quality. Every content creator, game developer, publisher, thought leader, and most importantly, web3 gamer, deserve recognition for the progress and how far we have come in such a short period of time.
Having said that, these are only steps in the right direction to achieve what the entire blockchain gaming industry aspires to reach.We have tried our best to contribute positively to this movement with an objective and We are here today to celebrate where we were a year ago, what we accomplished during that period, and what 2023 holds for us and the entire web3 gaming industry.
Where We Were
In early 2022, we quickly noticed the shift in paradigm in blockchain gaming from play-to-earn to play-and-earn. This was a clear message of how the web3 gaming industry is realizing what is really important to the players, fun and enjoyable gameplay. It is what games were made for after all.
Two major points that needed to be addressed at the time were the falling prices of tokens earned in-game and the rising quality of web3 games that require better hardware to run on. We empowered our community through offering an unprecedented 90/10 split in certain games to further encourage our scholars to continue playing.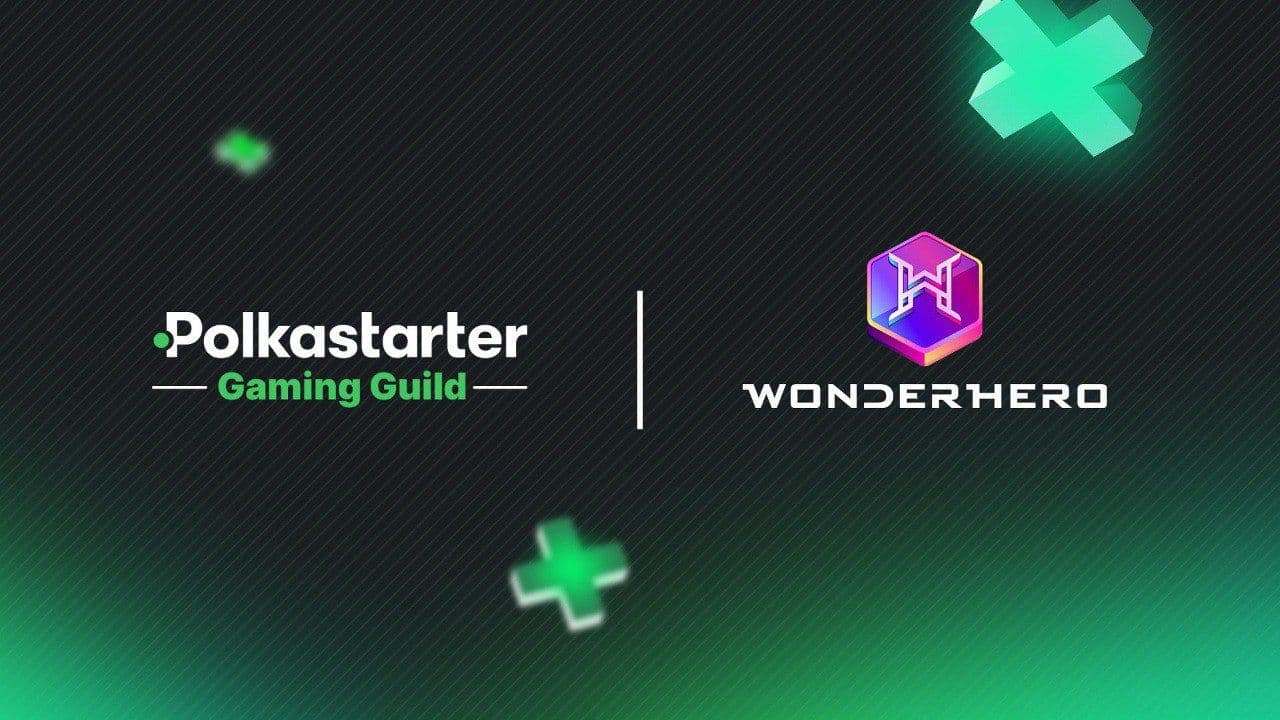 On top of that, we started issuing gaming cafe allowances to allow our community members to enjoy more graphically demanding games, including Big Time and Illuvium. This instantly turned all our members into a group of friends that ask each other to hop on Big Time to grind dungeons for better loot, which is what we all want to see happen consistently for the space to grow.
These actions sparked a bigger vision and mission for Polkastarter Gaming within web3 gaming; to empower players interested in web3 to play games without worrying about any elements that would disrupt that and to become a hub for everyone interested in getting to know any piece of information about blockchain gaming.
What We Accomplished
Polkastarter Gaming grew a solid community in just a year, with astounding numbers across all platforms. All our socials were grown from scratch to where they are today, reaching over 70K on Discord, 58K on Twitter, 10.3K followers on Twitch, 4.5K subscribers on YouTube, and over 75K users traffic flowing through our polkastarter.gg platform.
In November 2022, we launched our polkastarter.gg platform. The initial version of what we envision to be the future go-to destination for all your web3 gaming needs; news, reviews, exclusive interviews, how to guides, informative opinion pieces, and entertaining content across YouTube, Twitch, and other streaming platforms.
The platform allowed you to see blockchain games for what they are, just games. No emphasis whatsoever on any web3 elements and purely focusing on what would appeal to any traditional gamer trying to dive into our world for the first time.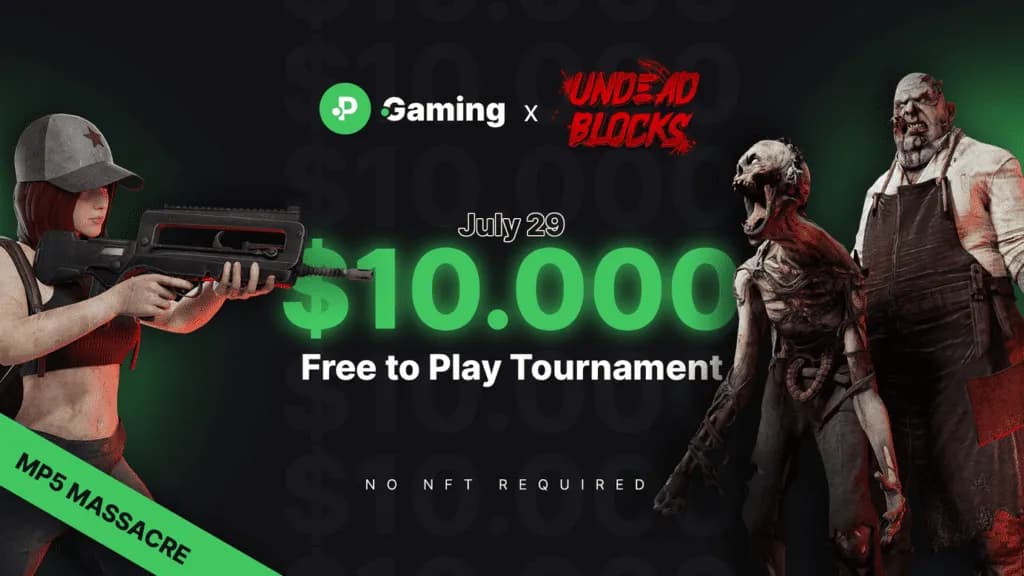 The momentum carried on and enabled us to organize various in-game activations across the web3 gaming landscape. One of them was sponsoring the first free-to-play Undead Blocks weekend tournament with a $10K prize pool as well as a Polkastarter Gaming MP5 skin. Not only that, we participated in The Bornless Hellfire Trails Tournament as well as an Edenbrawl esports tournament against Xborg, Stakecube, Community Gaming, and the development team themselves.
These types of events allowed us to create tons of content on both YouTube and Twitch. Our Twitch channel has grown to over 10K followers, featuring over 313 broadcasts with over 5K hours watched since its inception 7 months ago. As for YouTube, our Let's Play, Playing with the Devs, and Founder Challenges video series have all caught on and became a popular marketing tool for collaboration with web3 games of all genres.
These events and the traction garnered throughout the year lead to the perfect build up to the biggest web3 gaming event the industry has ever seen, the GAM3 Awards. The first annual GAM3 Awards show to highlight & award the best web3 games through a transparent voting process from prominent industry leaders, game studios & the community.
October 23rd, 2022 marked the first GAM3 Awards announcement, and since then, 100s of web3 games pushed their communities to nominate & vote for them across different categories. Moreover, 1000s of social posts were spread across partners, games, media outlets, content creators, and community members with an estimated reach of over 11M+ across social media platforms. In addition, community voting played a role in deciding the final decisions with over 250,000 votes across all 16 categories to further cement the status of the GAM3 Awards as THE biggest web3 gaming event of the year.
On December 15th, the GAM3 Awards livestream to announce the winners peaked at over 20K live viewers across all platforms, with 15.6K tuning in on our Twitch channel. The coverage from both traditional and web3 gaming media outlets put the spotlight on countless games that are blurring the lines between blockchain and normal games, garnering attention form Japanese, Korean, Brazilian, Indian, and countless international traditional gaming media outlets pointing out the fact there is significant competition in the gaming sector if the web3 games' quality continues to improve this fast. The GAM3 Awards helped give the spotlight to these deserving titles, with many more that couldn't make it in, but this is exactly what we strived for from the event's concept stage.
The GAM3 Awards marked itself as more than an awards ceremony, showcasing never-seen-before and exclusive footage of countless web3 games heavily anticipated by everyone within the industry. Most notably, everyone got to see Blocklords gameplay in action for the first time, with other exciting games titles including Mythic Protocol, Cards of Ethernity, Mummy.io, and Elarium among others giving us a glimpse of what they have been working on.
Each of the winning games shared prizes valued at over 1,000,000 US Dollars thanks to contributions, services & grants partners including Immutable X, Blockchain Game Alliance, Machinations, Ultra, Naavik, Galxe, Hacken, Venly, HackenProof, Shorooq, Elixir, Arcade, and MetaCon.
2023: The Year of Web3 Gaming
The future of web3 gaming looks incredibly bright in 2023, with countless of the industry's most anticipated titles giving players the opportunity to finally get a hands-on experience or making significant development progress. This includes the likes of Deadrop, Nyan Heroes, Off The Grid, The Treeverse, Ember Sword, Star Atlas, Ascenders, and many many more that will be revealed during 2023 itself that can strengthen the blockchain gaming's catalogue of entertaining games. You can make sure we are going to cover each one of them, create content and stream them on the daily, as well as provide exclusive interviews and never seen before footage straight from the developers for your entertainment.
At the same time, as important as games are to the success of the industry, the technology and infrastructure are what we enable us to do what we do on the daily. We will continue to partner up with innovative teams within the space that are pushing the boundaries of what blockchain technology can do for gaming. We already partnered up with Ultra, Xborg, DeQuest, Awardpool, Soulbound, and many others. The list will continue to get bigger and bigger in 2023 as our aim from day one has been to build web3 gaming in a collaborative manner, helping all of these incredible products to work together in harmony to achieve the same goal, blockchain gaming mass adoption.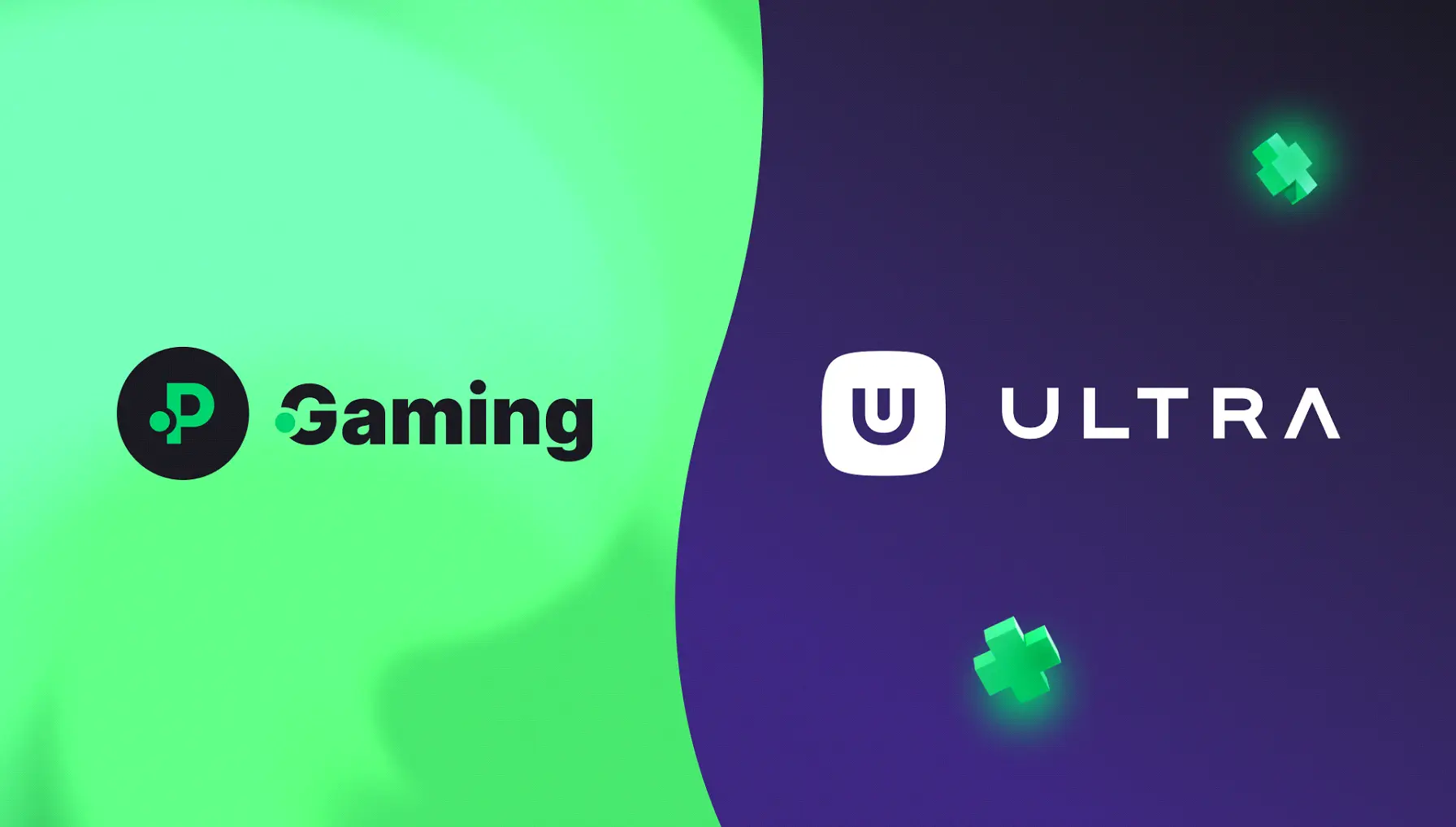 We have already laid out the plans for our platform within 2023. The polkastarter.gg gaming hub you all know and love will just keep getting better and better with every update. This means a lot more features are coming to the platform to make your overall experience much more enjoyable, interactive, and become a truly comprehensive location for all your web3 gaming needs. At the moment, we can't reveal much but in due time you will get to know everything we have been working on.
In addition to that, 2023 will see the second iteration of the GAM3 Awards, and it is going to be much more interesting to gauge the increase in quality and quantity of blockchain games competing for the prestigious awards. Not only that, the GAM3 Awards will feature more categories, and a considerable expansion to its scale that we can't talk about just yet.
Everything we teased from new web3 games and potential partnerships in the pipeline to the platform features and the GAM3 Awards 2023 will be revealed through our socials. Make sure to follow us closely throughout the next year because every step of the way will showcase our determination to be at the forefront of web3 gaming and a beacon of blockchain gaming content creation and entertainment.
Join the PGG family today!