Overview
Mummy.io takes players on a journey across ancient Egypt with tons of mysteries to unravel and powerful enemies to slay. The game's atmosphere and historical accuracy adds a lot of depth to the experience, similar to what made Assassin's Creed so popular during its earlier times. Mummy.io puts players in the middle of the chaos between order and chaos, and gives them the chance to decide which path they want to follow.
Once you create your character and enter the game's world, you will be presented with a choice to join the Order under Ra, Horus and Isis or Chaos under Anubis and Seth. Choices made will influence further character development, the player's progress, and the available skills. All of the latter elements are diverse enough to allow each player to complete the game using a unique set of skills.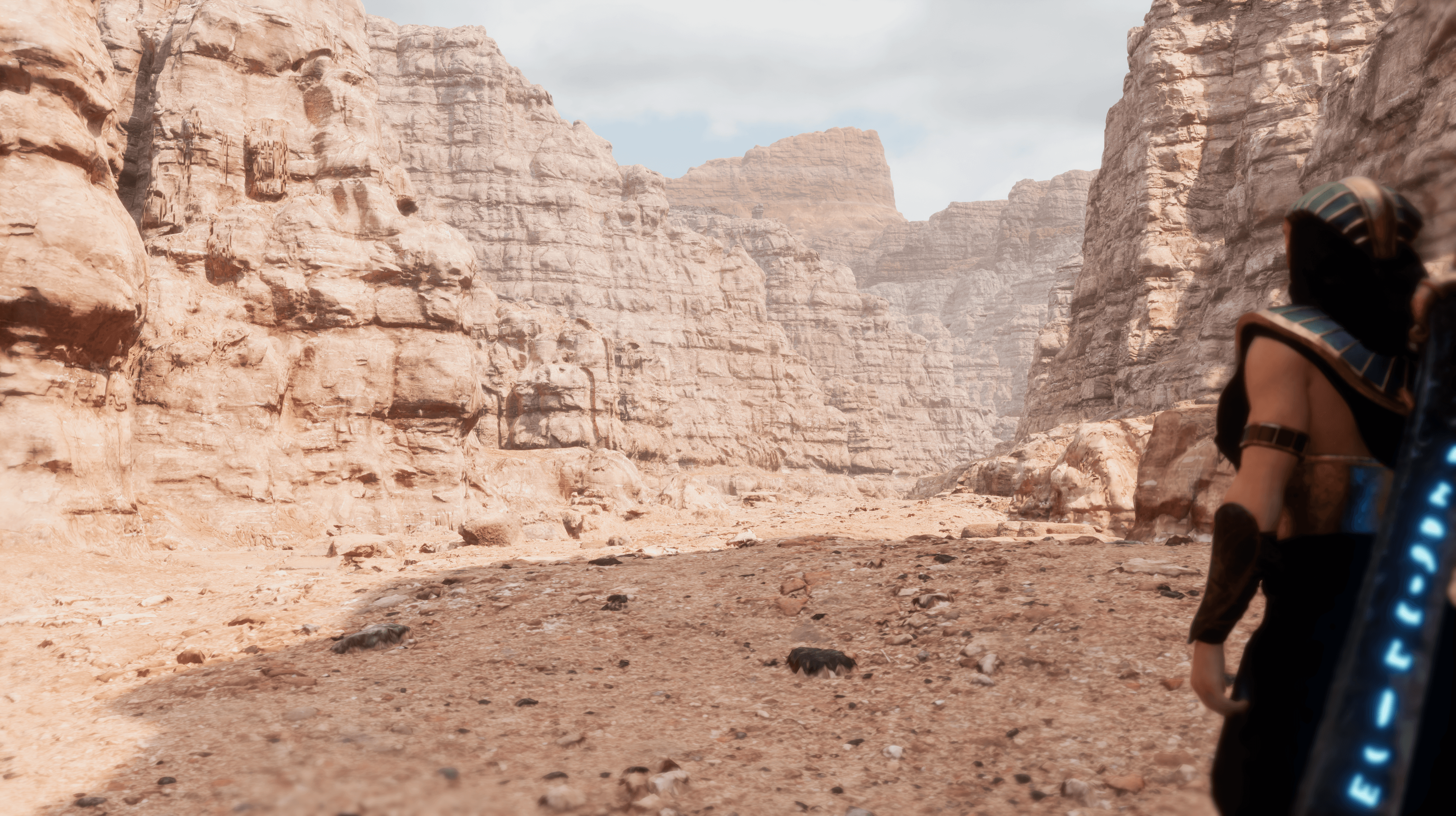 Players can define their personal playstyle by choosing from multiple character classes, each with their own unique abilities, mixing and matching God Fealty blessings, skills gained from practicing professions, hideout bonuses, as well as maximizing their stats by winning in combat. As usual with open-world games, Mummy.io enables both storyline enthusiasts to follow the main quest and wanderers to have enough content to enjoy doing engaging sidequests and discovering the past of the NPCs around the game's world.
Factions
Mummy.io plays heavily on the strings of order and chaos. As you might have guessed, they are the two factions available for players to choose from. Each faction has specific deities associated with it. The first few actions the players decide on in the game and the Deity they choose to worship determine their allegiance to the forces of Order or Chaos.
Players will then receive a Ren NFT, a Soul NFT associated with identity. If they wish to change factions, players will have to purchase a Ren NFT from the Marketplace corresponding to the new faction they would like to join. This is another demonstration of how Mummy.io makes sure your choices are reflected within the game and influence your overall experience in the long-term, giving replayability value as you can see the world differently from each perspective.
Soul NFTs are more valuable than you might think, as they directly affect your stats and gameplay. Certain souls can be acquired through completing major quests or checkpoints within the game's storyline. The below list is some of the announced soul NFTs so far, but with Mummy.io's commitment to reflect ancient Egypt's lore, there is a lot more in store.
Ba Soul NFT for those who wish to immerse themselves more in the Mummy lore
Ka Soul NFT - astral self - to work on other players' pyramids
Akh Soul NFT for the players who wish to access specific quests to collect more Soul NFTs

Sahu Soul NFT - the ghost

Sekhem Soul NFT - the vital life energy

How to Get Started
Mummy is currently scheduled to receive Chapter 1 for the demo in Q3 2022, available exclusively for the game's loyal community so make sure to keep an eye out for social announcements.
The full game is scheduled for release in 2023.