The GAM3 Awards Game of the Year title is the most sought after in the entire show. This marks the best web3 game for 2022, and helps celebrate how far we have come in the industry and how much more we have to go further for blockchain technology in gaming to become the norm. The five GAM3 Awards Game of the Year finalists are incredibly difficult to differentiate between in terms of quality considering the immense amount of gameplay each of them offer their players or are in the process of continuously improving the game with more and more content for everyone to enjoy. Let's get right into it and see who you can vote for to win.
Illuvium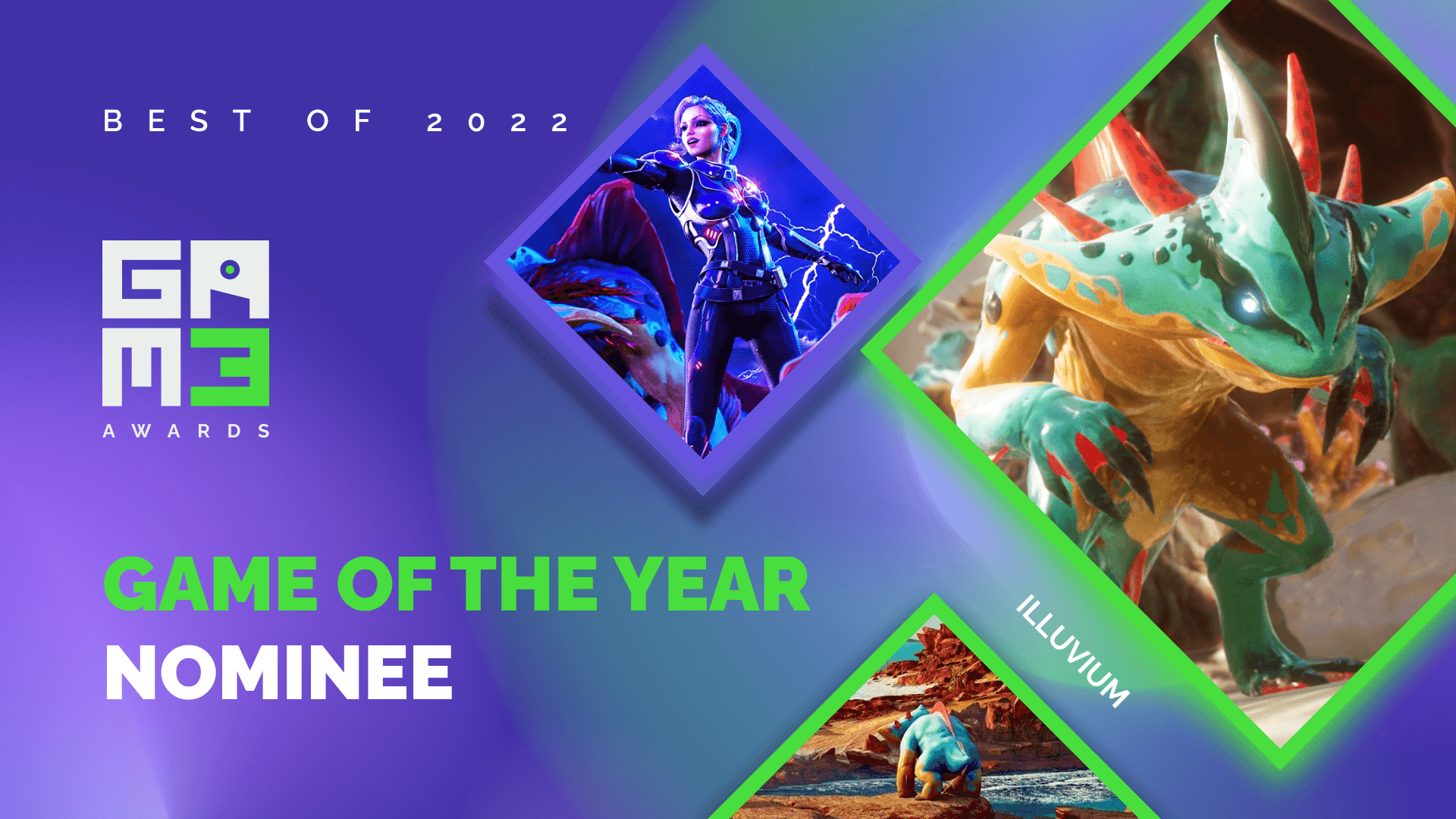 Illuvium is a game that combines exploration, adventuring and world-building. You'll explore the realm of Illuvium, an alien landscape that is filled with amazing and wonderful Illuvials. The environments you encounter will be filled with puzzles and precious loot as you try your best to assemble the strongest team of Illuvials to win against anyone.
The different Illuyials and Classes will keep the players coming back for more, always craving to capture them all. Whether they explore different regions or step outside of their comfort zone to conquer stronger monsters, they'll continue to play as they climb the ranked ladder and take on more dungeons.
Big Time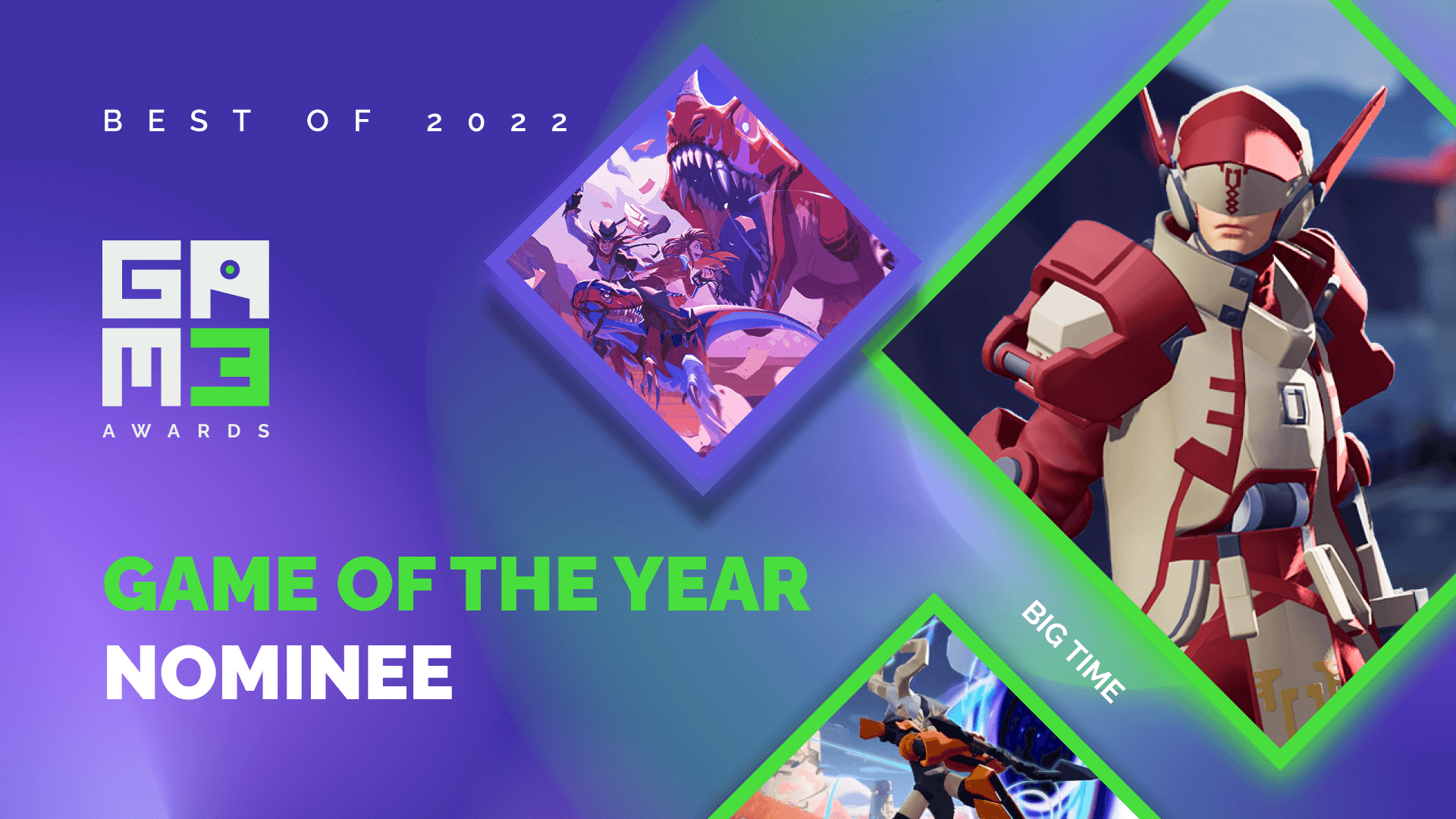 Big Time is a free-to-play, multiplayer, action RPG. You'll fight and embark on an epic adventure battling monsters and enemies in time and space. You'll explore ancient mysteries and futuristic civilizations as you battle your way through history. You can pick up rare NFTs that represent loot, cosmetics and tokens as you fight against time-traveling enemies while collecting mint-condition NFTs to decorate your avatar.
Gods Unchained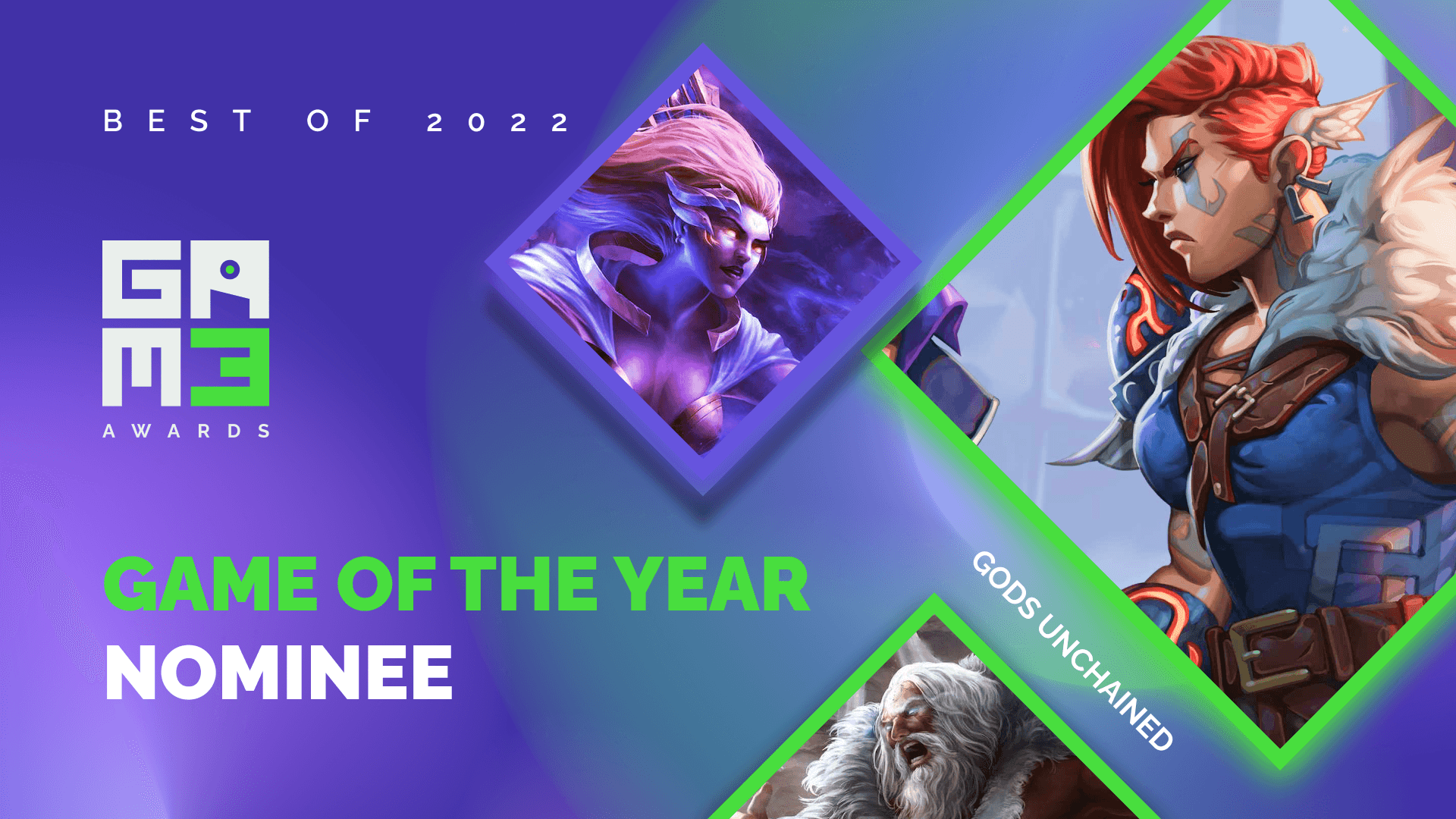 Gods Unchained is a free-to-play, decentralized game where players compete in epic duels using fantasy cards. Digital ownership is a key part of the game, and players can earn items that actually give them an advantage against their opponents. Led by Chris Clay, the former game director of Magic: The Gathering Arena, the game focuses on competitive card gameplay and it is definitely a major contributor to its success so far.
The Harvest
The Harvest is a promising new FPS with class-based gameplay. Join with your teammates to battle against other players and capture the essence of the universe. Define your combat style as you play, gaining and combining different abilities to become the best squad in the game. The Essence of Life is an incredibly powerful source of energy that it sparks an all-out war between all four civilizations. Each match pits 4 Teams of 3 heroes will compete to harvest the essence from the planet within the span of 10 minutes. Before each match you select your hero and equip it with 8 ability cards, and you choose between them to empower your hero as you level up, adapting your playstyle to counter your opponents and build synergies with your team.
Superior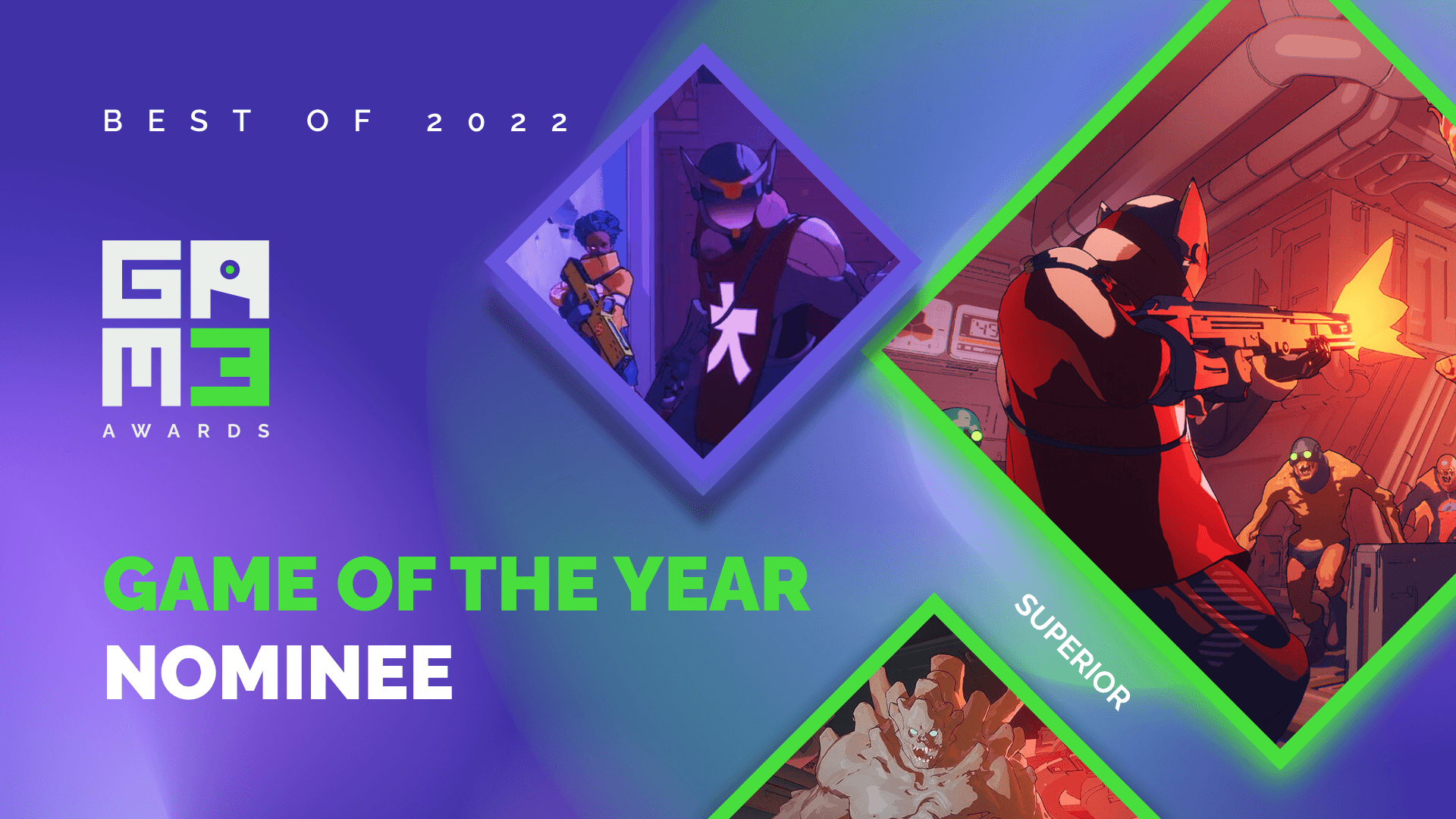 Superior is one of Gala Games' vast library of quality titles. It's a co-op third-person shooter where all the city's superheroes are now its own villains. You job is to bring safety back to the people. Every time you start, you're outgunned, underpowered, and outnumbered. Before every mission, you get to pick one ability to take with you into combat. Make sure you choose wisely because when levels are gained, the character gains a branching skill tree.
Who do you think will walk away with the GAM3 Awards Game of the Year trophy? Which one do you enjoy playing the most? Share this article and tag us on any of our socials to let us know.