The competition for each category within the GAM3 Awards has been fierce, with each game fully deserving of winning the title. Having made it into the top five nominees of the Best Mobile category is a testament to the quality and how far we have come in web3 gaming. The mobile gaming genre includes a wide variety of games, from casual puzzle games and idle games to more complex strategy games and multiplayer games. Many mobile games are designed to be played with simple touch controls, making them easy to pick up and play on the go.
Mobile games are often free to download, but may include in-app purchases for additional features or virtual items. Web3 gaming takes perfect advantage of that as it rewards players for their time playing the game as well as transforming all these purchased virtual items into digital assets owned by the players. This is what web3 gaming promotes and the Best Mobile category captures that perfectly.
The top five games nominated for the GAM3 Awards Best Mobile game were Thetan Arena, Splinterlands, Guild of Guardians, Skyweaver, and Blast Royale.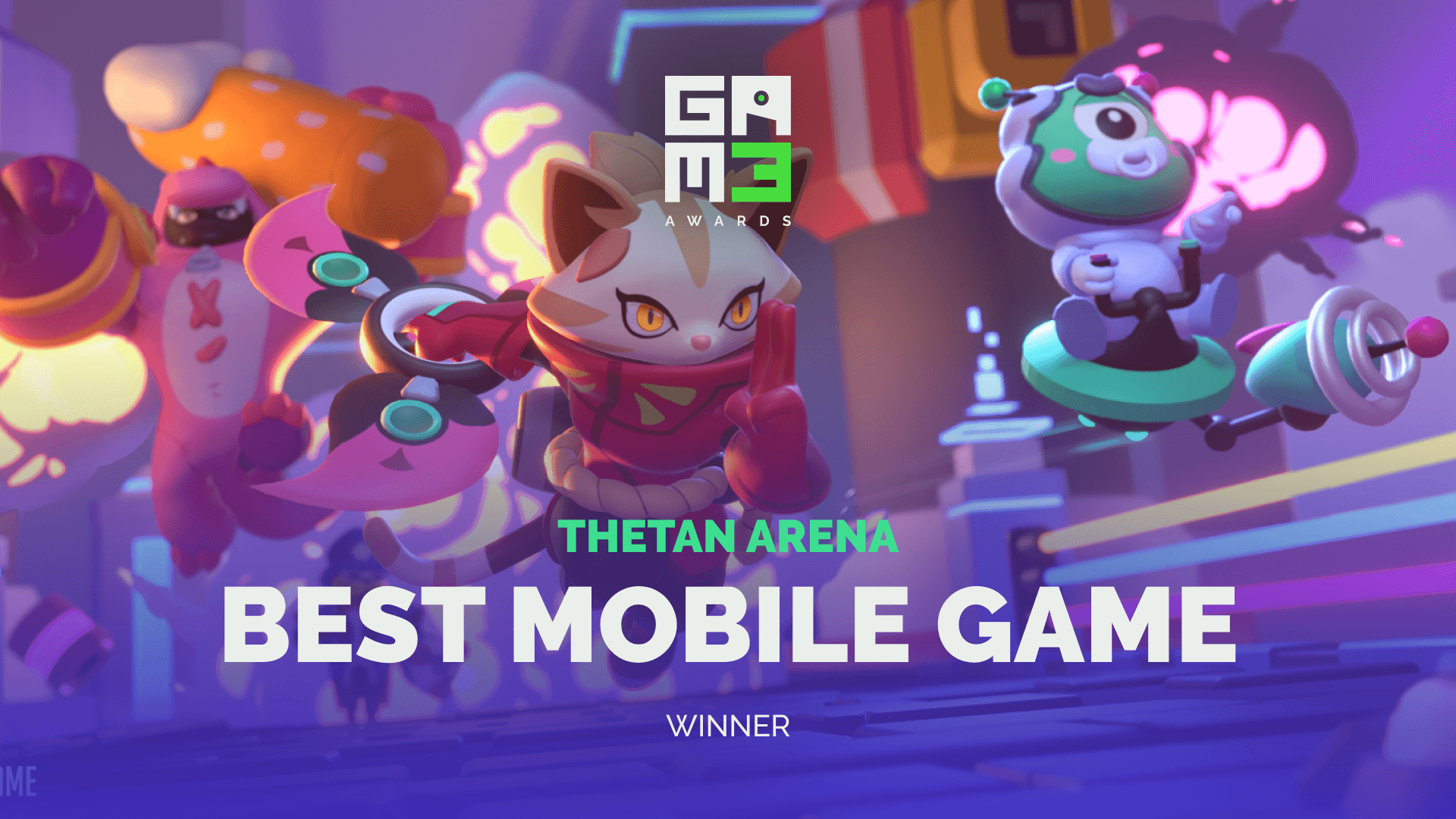 Thetan Arena wins the GAM3 Awards Best Mobile game
Thetan Arena won the GAM3 Awards Best Mobile title. Thetan Arena offers an enjoyable and competitive experience that suits players of all ages. The game features a diverse set of characters for players to choose from before diving into its multiple PVP modes. With four characters on each team, team composition plays a significant role in your winning odds against the enemy team.
Don't take your eyes off Splinterlands, Guild of Guardians, Skyweaver, and Blast Royale as they are destined to become leaders in the space, with each game catering to different types of players. The future of the mobile genre within web3 gaming is in good hands.
Share this article and tag us on any of our socials to let us know.
Join the PGG Family!