There is always going to be a need for quality web3 game titles on mobile platforms considering the massive market demand there is for it. Blast Royale is in prime position to capture as much as they want from it. Blast Royale is a mobile battle royale game, designed specifically for every match to be a fun, frenetic adrenaline fuelled short session that is about packing as much fun onto the blockchain as possible.
Battle Royale
Every Blast Royale lobby drops 30 players together to battle it out to the death till a single player stands supreme over them all. Once you find a game, you are dropped in the matchmaking lobby, where you get to choose one of the locations on the Proving Ground Island map you are playing for that respective game.
Once the match begins, you are dropped onto your predesignated location and you need to collect ammo, health packs, armor, and other equipment you find around the map to help you in your path to victory. The only difference is that Blast Royale allows you to jump in-game with a preset loadout so you are not completely dependent on the loot you encounter once you are in-game.
Equipment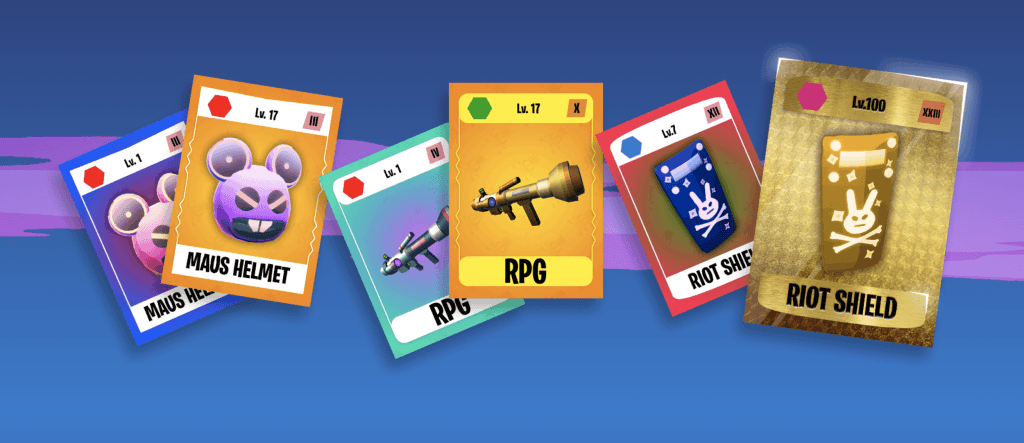 We mentioned it briefly in the previous section, where every player will be allowed to have a preset loadout before the match. However, all players start the match without their loadouts, only with the default melee weapon. Each equipment has four main attributes where its main stats lie, and they are the following:
Attack Power: defines a baseline for the calculation of a weapon's damage depending on its type.
Movement Speed: increases your character's movement speed by the indicated number
Max Health: increases the max health of your character by the indicated number
Armor: allows your character to become tankier and absorb more damage. The damage taken is reduced depending on the total armor your character has.
Once you pick up any of these equipment from around the map, your Blast Royale character gets a stat boost in each of these respective categories. There are other factors that contribute to how effective these are, including generation, edition, faction, among other elements.
Weapons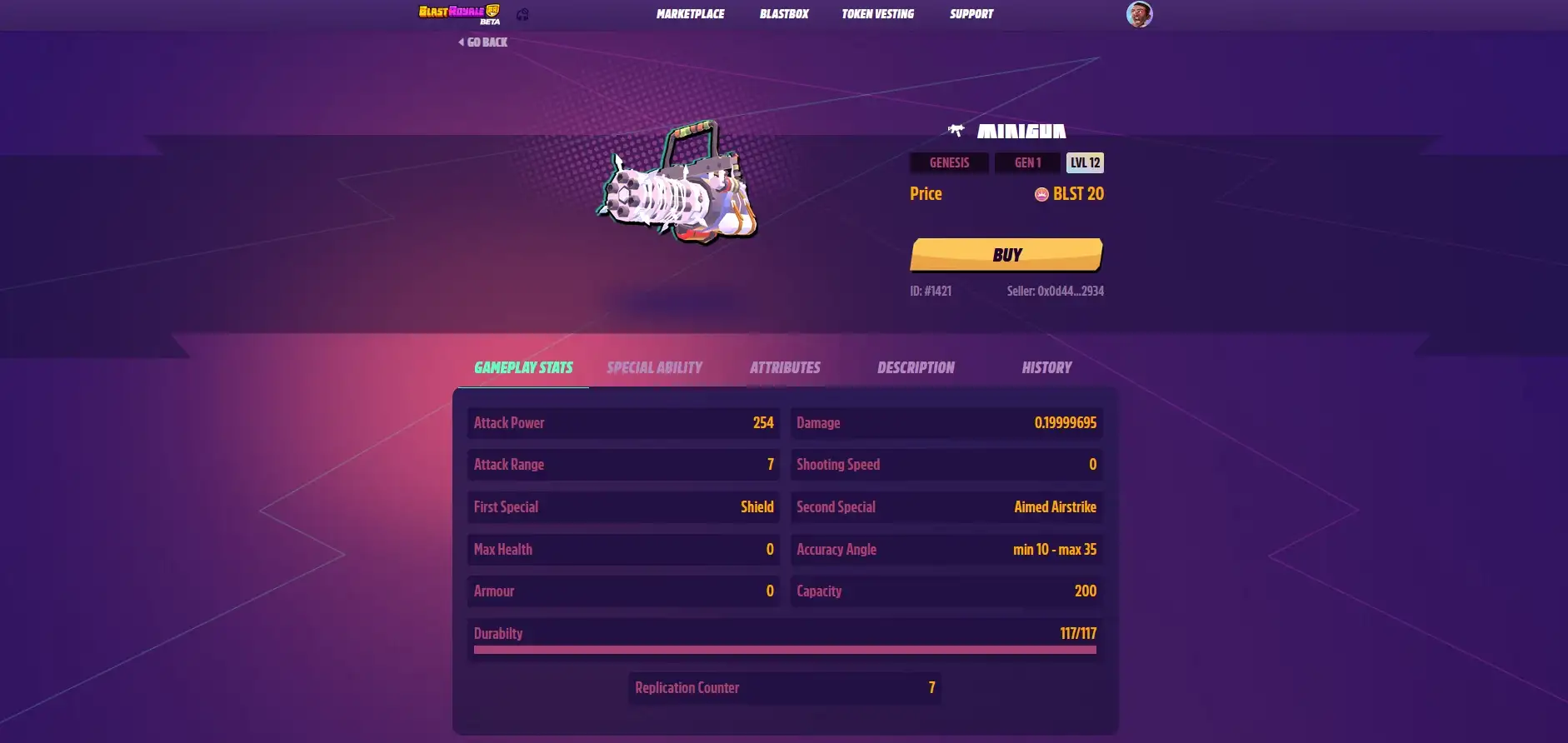 Each Blast Royale player has 3 weapon slots, each dedicated to a certain type of weapon.
Slot 1: Default melee weapon. Can't be altered.
Slot 2: The weapon you pick up from throughout the map is assigned here.
Slot 3: your offhand weapon.
The term "offhand weapon" can be slightly confusing, but to make it simpler, if you are trying to pick up a weapon that isn't assigned as a "loadout" weapon, it will go straight into slot 3. 
Weapons have a variety of stats depending on their nature, however, there are certain attributes common between all weapons. They are the following:
Damage: the actual damage of your weapon per bullet.
Attack Range: how far your bullets can travel
Shooting Speed: the firing rate of your weapon
Accuracy Angle: Min accuracy is the angle of bullets when you stand still. Max accuracy is the angle of bullets when you move.
Capacity: how many bullets the weapon can carry per round
How to Get Started
Blast Royale is currently available for download on both iOS and Android. Whether you own an NFT or not, you will be able to enjoy the game without any unfair advantage given to NFT owners.
Minimum Recommended Specs
PC:
OS: Windows 7 (SP1+), Windows 10 and Windows 11
CPU: x86, x64 architecture with SSE2 instruction set support.
GPU: DX10, DX11, DX12 capable.
RAM: 1GB
Android:
OS: Android 6.0 Marshmallow
CPU: ARMv7 with Neon Support (32-bit), ARM64
GPU: OpenGL ES 3.0+, Vulkan
Memory: 1GB RAM
Disk: 500MB
iOS
OS: iOS 12
CPU: A10+
GPU: Vulkan
Memory: 1GB RAM
Disk: 500MB