Vulcan Forged's flagship metaverse title, VulcanVerse, is scheduled to receive its third visual update scheduled on the 8th of August. The game already looks incredible as is, but the team are committed to give its players and community the best looking title in the web3 gaming industry.
This comes just months after Vulcan Forged already accomplished what they labelled as the "biggest visual upgrade" back in May 2022. At the time, VulcanVerse received a complete HDRP graphical overhaul. This time around, the studio is focusing on giving land plots, landmarks, rivers, and lakes a visual facelift. The sneak peek featured in their announcement speaks volumes on the talent present within the team.
For those of you unfamiliar with what VulcanVerse represents, it is the open-world massive multiplayer online role-playing game (MMORPG) with lore written by fighting fantasy authors. Inside VulcanVerse, players can truly own assets in the form of Non-Fungible Tokens (NFTs).
The VulcanVerse is divided into four quadrants around the Palace of Vulcan in the center of Vulcan City. Each quarter is unique in style and terrain types. Players can build upon their land, recruiting creatures (Vulcanites) developing their land, and as the Vulcanverse itself is developed, eventually adding buildings that give new functionality, produce goods, trade with other players and with Vulcan City, create their own games, quests, palaces, objects, art and more.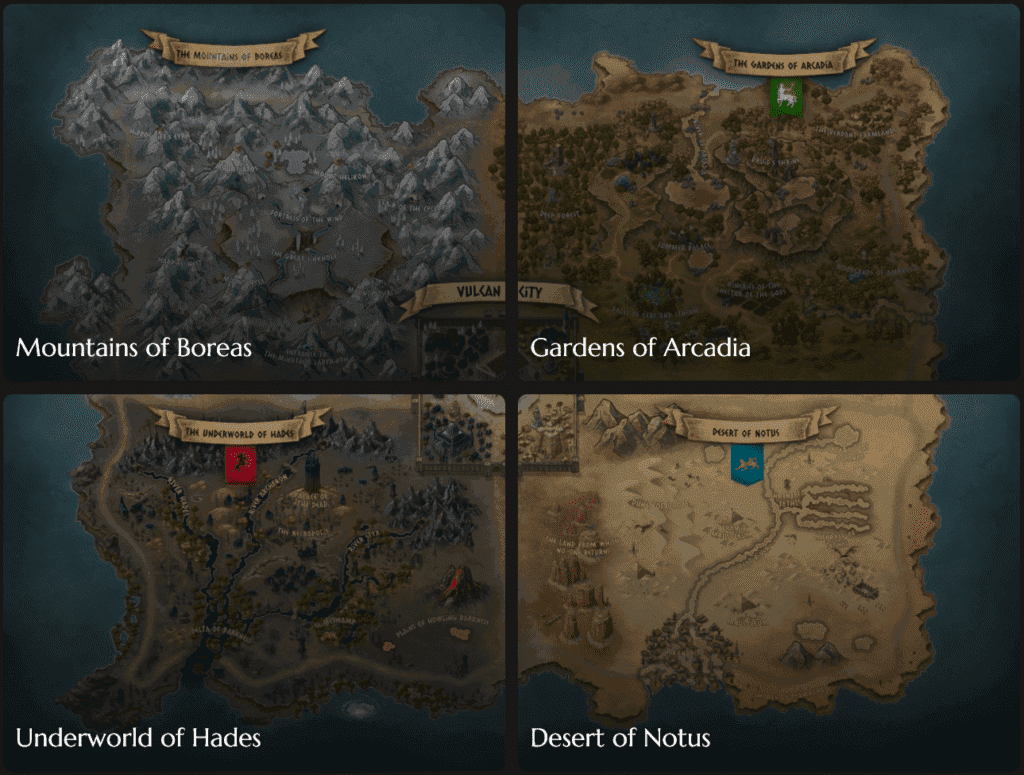 VulcanVerse is just one segment of what Vulcan Forged is building. The studio already shown several times before their plans and how each sector has a role to play in their future. Currently, the core pillars of Vulcan Forged are resembled in VulcanVerse, MetaScapes, Elysium, All Frenzy Games, and Agora. They represent the studio's labelled metaverse, its metaverse suite of builder tools, its own layer-1 blockchain, and their DEX and NFT marketplace.
Vulcan Forged are most of the time compared to their direct competitors, Gala Games, and Mirandus is one of their upcoming flagship titles. Do you think realistic graphics are needed for you to enjoy a game? Let us know your thoughts in the comments below.
Join the PGG family today!