Overview
In Mirandus, you decide who you will be and choose your own quest in the epic fight against evil. When we say you can be anything you want in Mirandus, we really mean it. The game offers its players tremendous freedom in choosing the path they want to follow. Each player is different and each character is crucial to the fabric of the game.
Whether you want to wander around the world of Mirandus collecting resources to become the most famous trader or pledge allegiance to the ruling class as a warrior and defend the house, the game gives you the opportunity to choose whichever suits your playstyle. This gives almost endless replayability value as well since you can have multiple characters, each with their own unique role within the kingdom.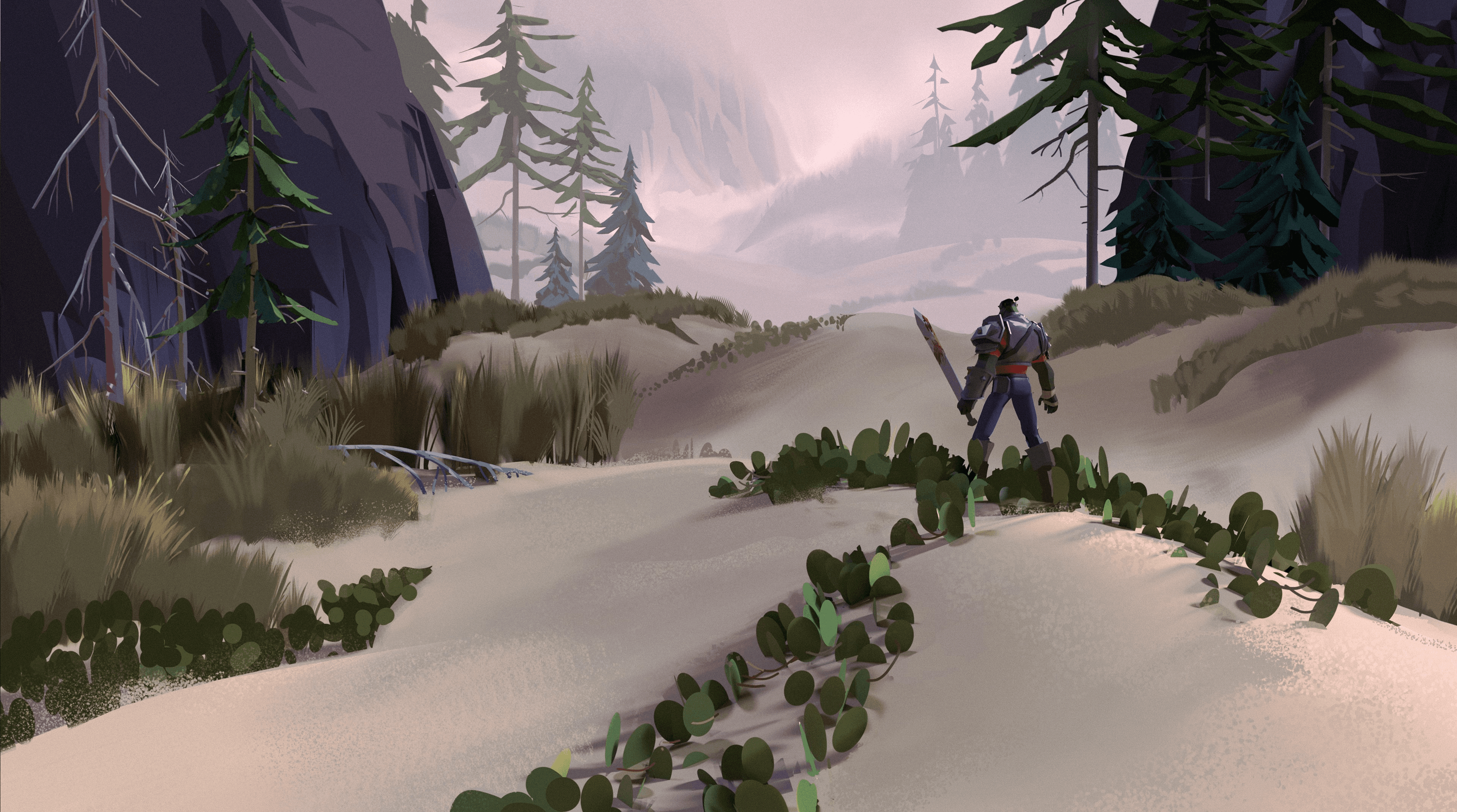 The game features multiple types of NFTs you can buy through the Gala Games store. This includes ships, buildings, land deeds, cemeteries, docks, exemplars, and the Lantern of the Sun. All of these elements are crucial for your journey in exploring the world of Mirandus, and each one of them serves a purpose.  One of these most valuable elements is Materium.
What is Materium?
Materium is a magical element that abounds in Mirandus. Materium can exist in many forms - as a solid state as infused ore, as a liquid state, when used to create potions with untold powers, and it can even exist in a gaseous state, flowing in the air itself through the skies of Mirandus.
It is what players need to perform any meaningful action in-game. Materium helps players upgrade their abilities significantly. When you use it, you can increase your character's strength, speed, endurance, and other attributes even beyond its traditional limits.
Materium lives up to its name as a magical element, allowing players to cast powerful spells including healing, wards of protection, even raining fire down on groups of enemies. The studio doesn't shy away from showing off the number of fancy spells in-game and the footage below proves it.
Materium's use cases doesn't end there as it acts as a teleportation tool for both your own character and even items. The magical element allows you to instantly transport yourself or any valuable items from vault to vault, even from adventurer to adventurer, ensuring speedy and safe transport of tradable items.
How to Get Started
At the time of writing in August 2022, Mirandus is currently taken down off the Gala Games store for further development. Once it is up, it can be installed and launched directly through the Gala Launcher.