DOOM, Quake, Call of Duty, Battlefield, and the list goes on and on. Massive critically acclaimed shooting franchises that paved the way for the genre to become what it is today. Every Call of Duty launch is backed by the biggest celebrities, and every esports tournament is watched by millions across the world. All of these intense and high adrenaline moments define FPS as a whole, and the web3 gaming world is starting to have strong names to pull in lovers of the genre. The GAM3 Awards Best Shooter category aims to recognize the best blockchain games trying to deliver the most enjoyable and exciting shooting game. Let's get right into it and see what our five finalists got to offer.
Metalcore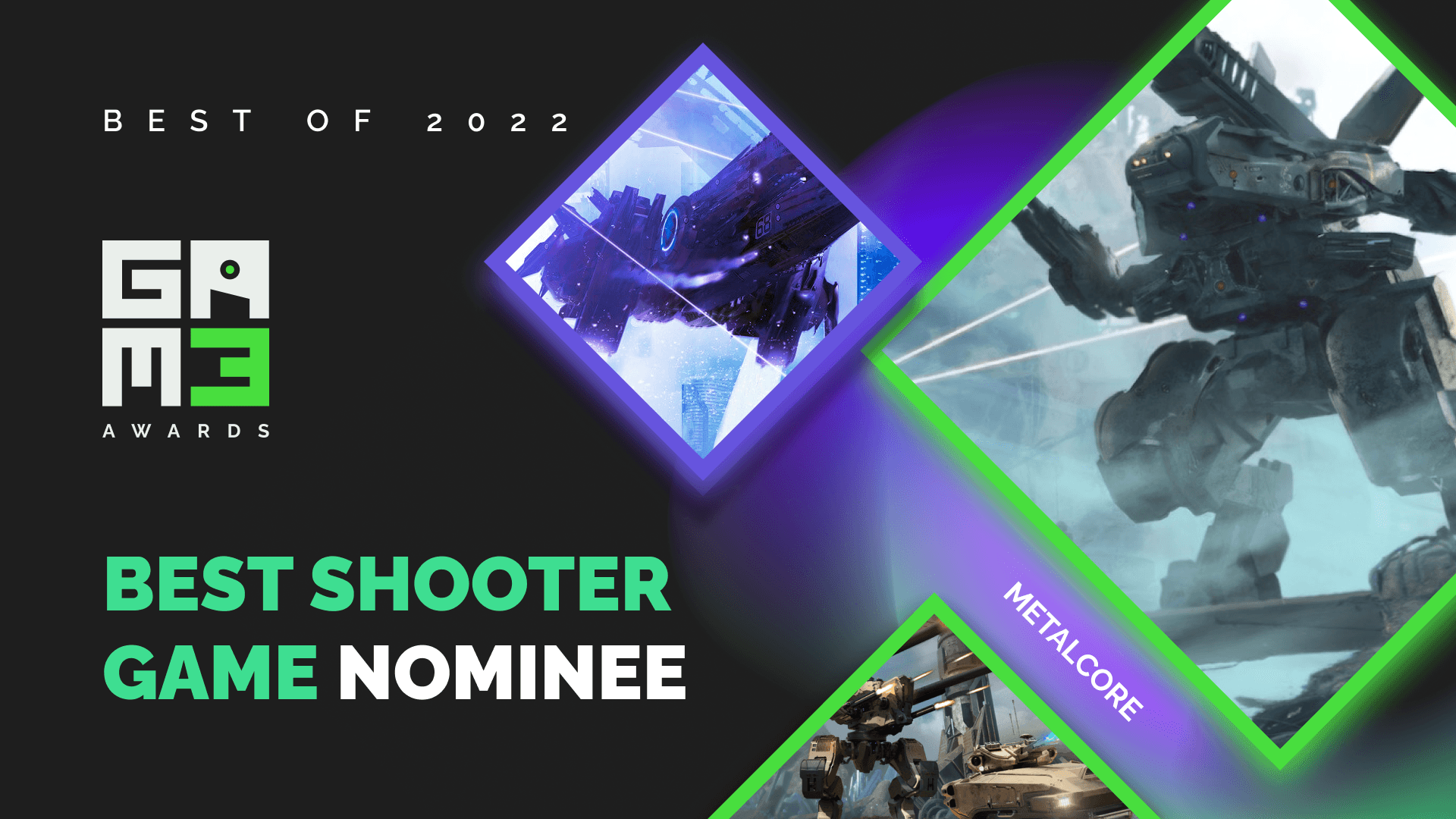 If you like giant weaponized robots that can shoot things, MetalCore is the game for you! These first person combat games let you play in a huge open world where an all-out war breaks out in a dystopian future on an alien planet. Both sides of the war have the same goal--to take power and claim territory.
The game, developed by Studio 369 and published by Infinite Games, offers players a variety of modes to choose from. The full vision for MetalCore is to feature both PvP and PvE modes as well as Battle Royale and other types of gameplay that fit the universe outlined in this game. It is worth noting that Battle Zone is a constantly-live arena where players enter with initial limited respawns and are replaced with others in the queue once they have used up all their lives. With this intriguing mechanism, gameplay never gets repetitive and players remain engaged throughout.
EV.IO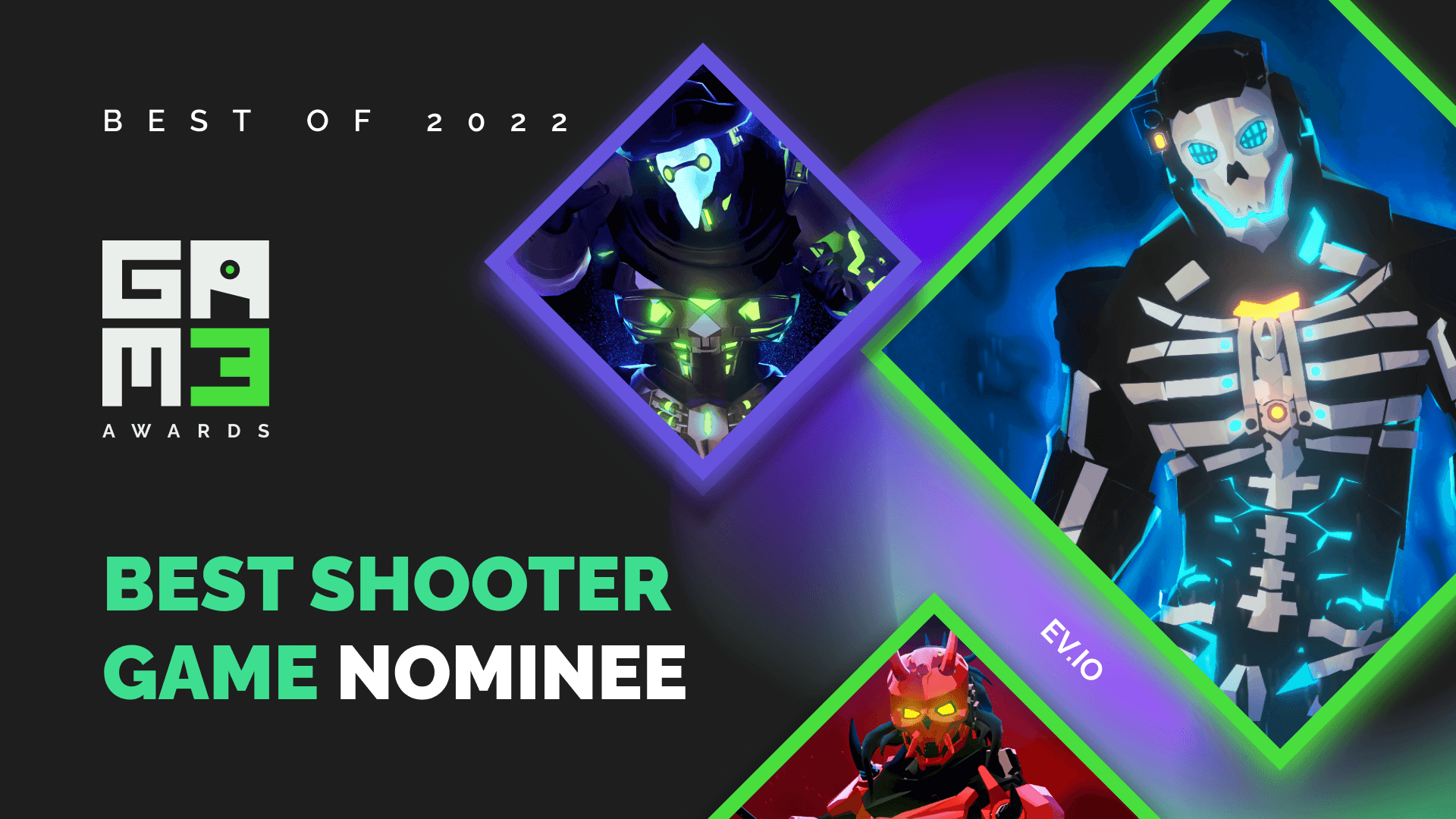 EV.IO embodies what we mean by lowering the barrier of entry into web3 gaming. The shooter game allows players to get into a match within minutes. The simplicity of just entering the URL and finding yourself one click away from enjoying a fast-paced action shooter with HALO and Unreal Tournament vibes is such a joy.
The studio organizes consistent tournaments and competitions specifically designed for clans to participate in. These often take place on a weekly basis, with the clan with the most points at the end of the week winning the majority of the prize pool up for grabs. Runner-ups sometimes get rewarded as well. EV.IO has cemented itself as a strong title to look up to for anyone hoping to compete with them in the Best Esports and Best Shooter categories.
Undead Blocks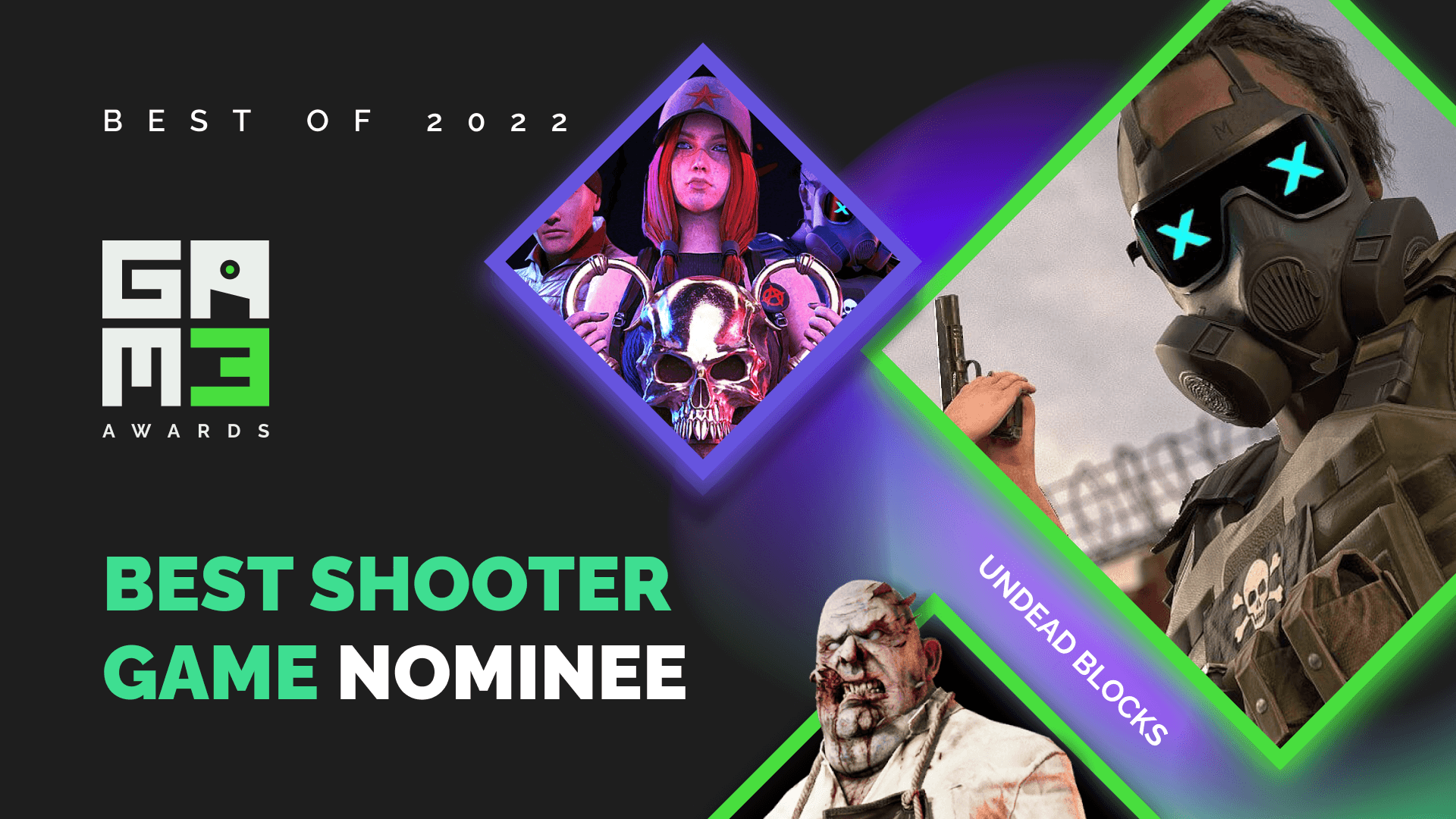 Undead Blocks was designed to deliver an exciting, immersive, and rewarding gameplay experience. Players get to enjoy the thrill of mowing down waves of zombies with a variety of different weapons. Every round you complete and that number ticking upwards just pushes you to stick around for one more round. Even when you die, you find yourself often challenging yourself naturally to give it another go knowing that you might end up beating your highest personal round.
Undead Blocks took a different approach to the Play and Earn space by introducing sponsored cash prize pools, rather than issuing an in-game token that will inevitably lose value and repel early players who are looking for profit. The title is definitely one of the cleanest web3 games out there at the moment, not just in the FPS category but overall.
Delysium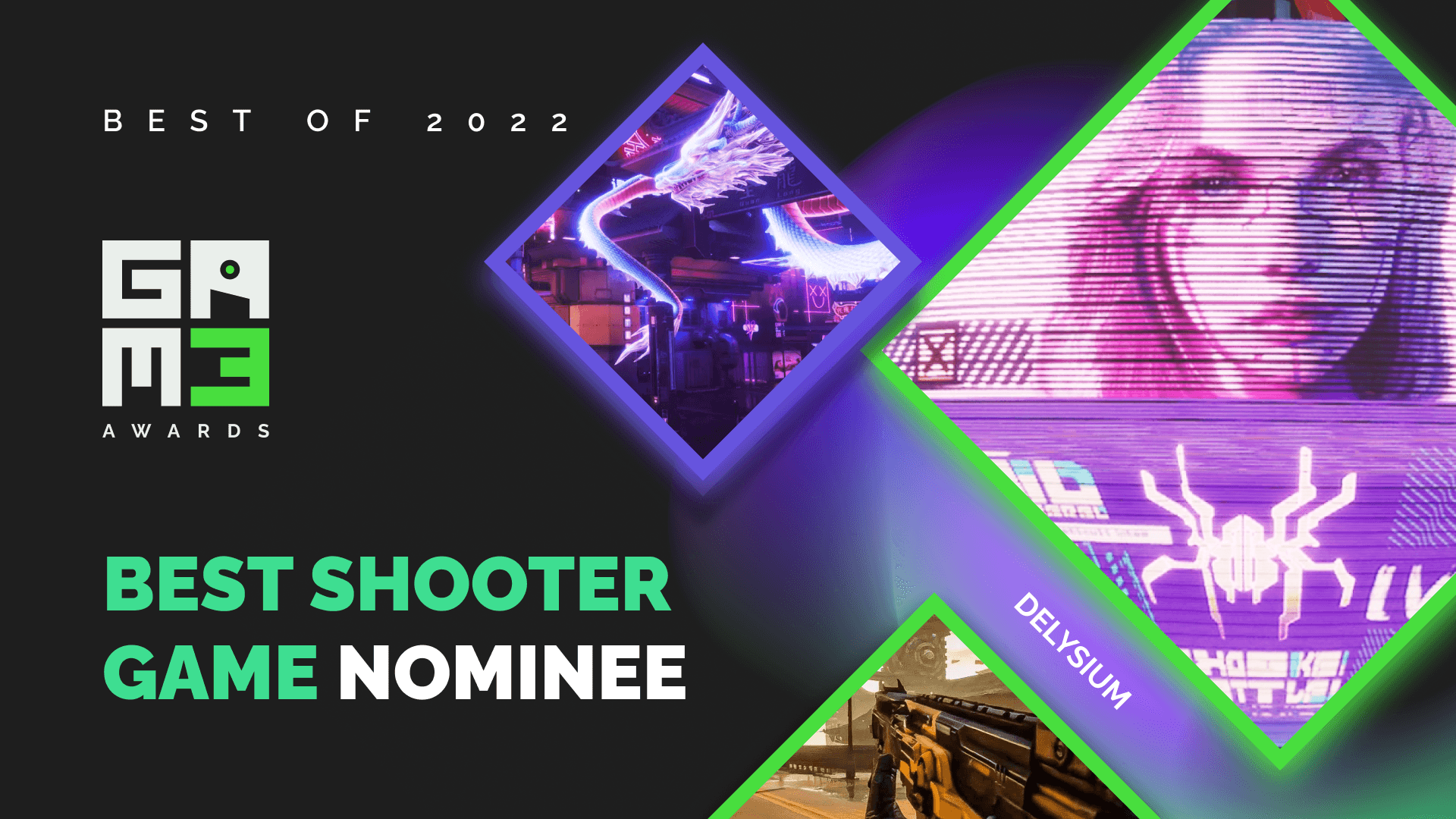 Delysium is a shooter game that utilizes AI-powered technology to create an interactive open world where each NPC has a compelling and intriguing character you want to know more about. From there, the player is encouraged to explore resources and engage in battle. In Delysium's world, the AI characters aren't always friendly so you have to be careful on who you befriend along the way.
One of Delysium's current modes is its battle royale mode. You and your team are dropped on the map with the classic aim: to win the game. Weapons, armor, medical equipment--you have to find anything that will help you last longer in this long-lasting combat. There are consumable items that give temporary benefits to help you get ahead, and any other items that could be valuable for survival spread across the map.
Earth from Another Sun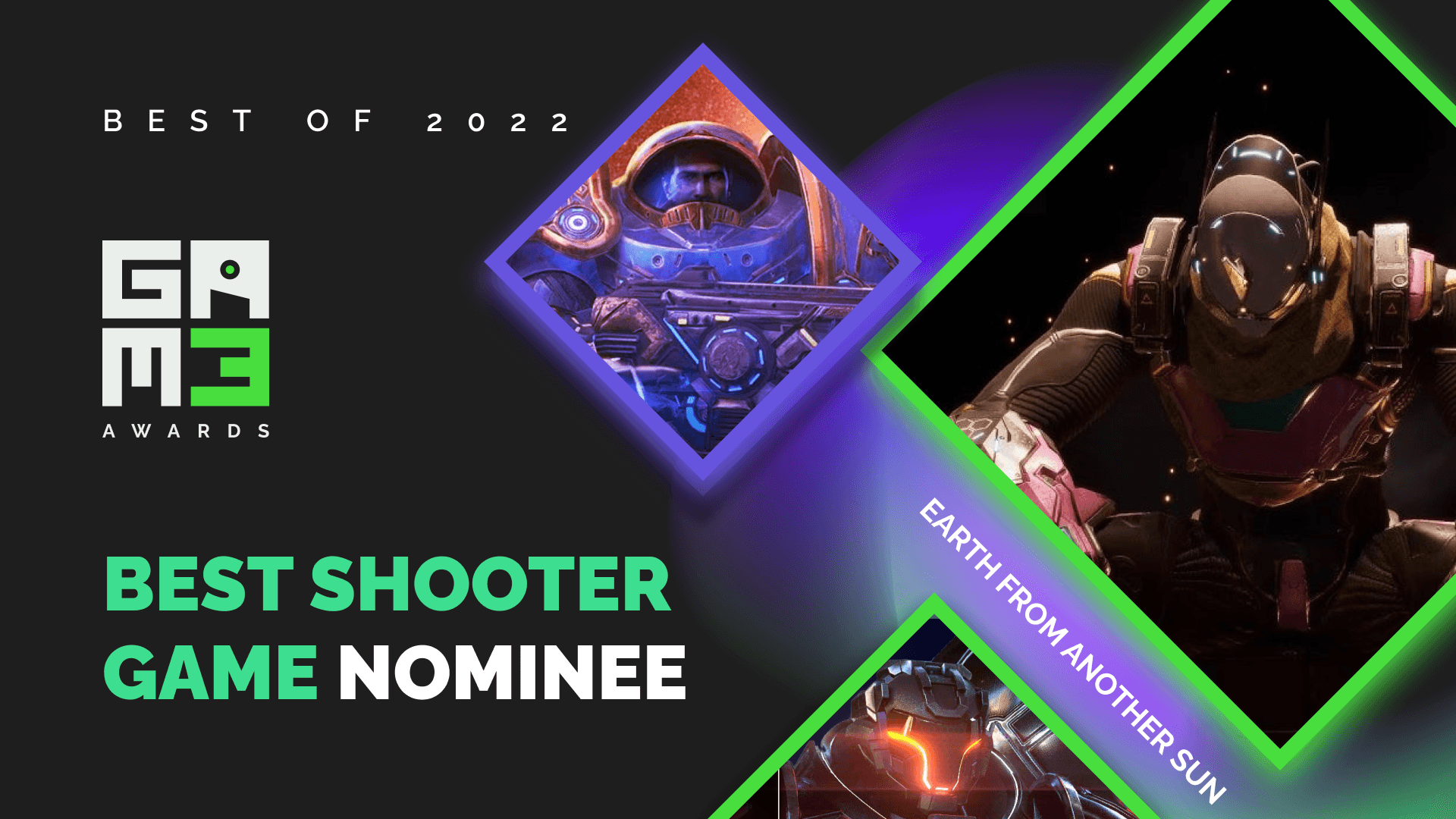 In Earth From Another Sun, players get to experience everything from fighting to trade and exploration. This open-world MMORPG offers everything you might think of, even raising children, recruiting vassals, looting powerful enemies, and more. You can even engage in massive scale battles in space against other players or go on conquests with your friends to liberate planets that you can call home after.
Earth From Another Sun features multiplayer game modes that give players a new experience with every new session. Their combat content has several hundred weaponry items, hundreds of different enemies and abilities, and up to 1000 units in one raid. Add to all that being a very visually pleasing title, and you got yourself a nominee for Best Shooter.
Who do you think will walk away with the GAM3 Awards Best Shooter trophy? Which one do you enjoy playing the most? Share this article and tag us on any of our socials to let us know.