NFT marketplaces is an extremely competitive segment within web3, and standing out from the rest requires a tremendous amount of effort. From day one, Fractal managed to position itself as a leader and strong competitor within the numerous Solana NFT marketplaces. Their main focus has always been gaming, and we are seeing Fractal pick up the pace in their support towards games, content creators, and fostering a competitive web3 gaming community.
We got the opportunity to sit down with Brent Liang, Founding Team Member at Fractal, to explore the early days of the platform and their massive launch, why they decided to focus on web3 gaming, thoughts on the current state of content creation and esports potential, and what the future holds for Fractal. Let's dive straight into it.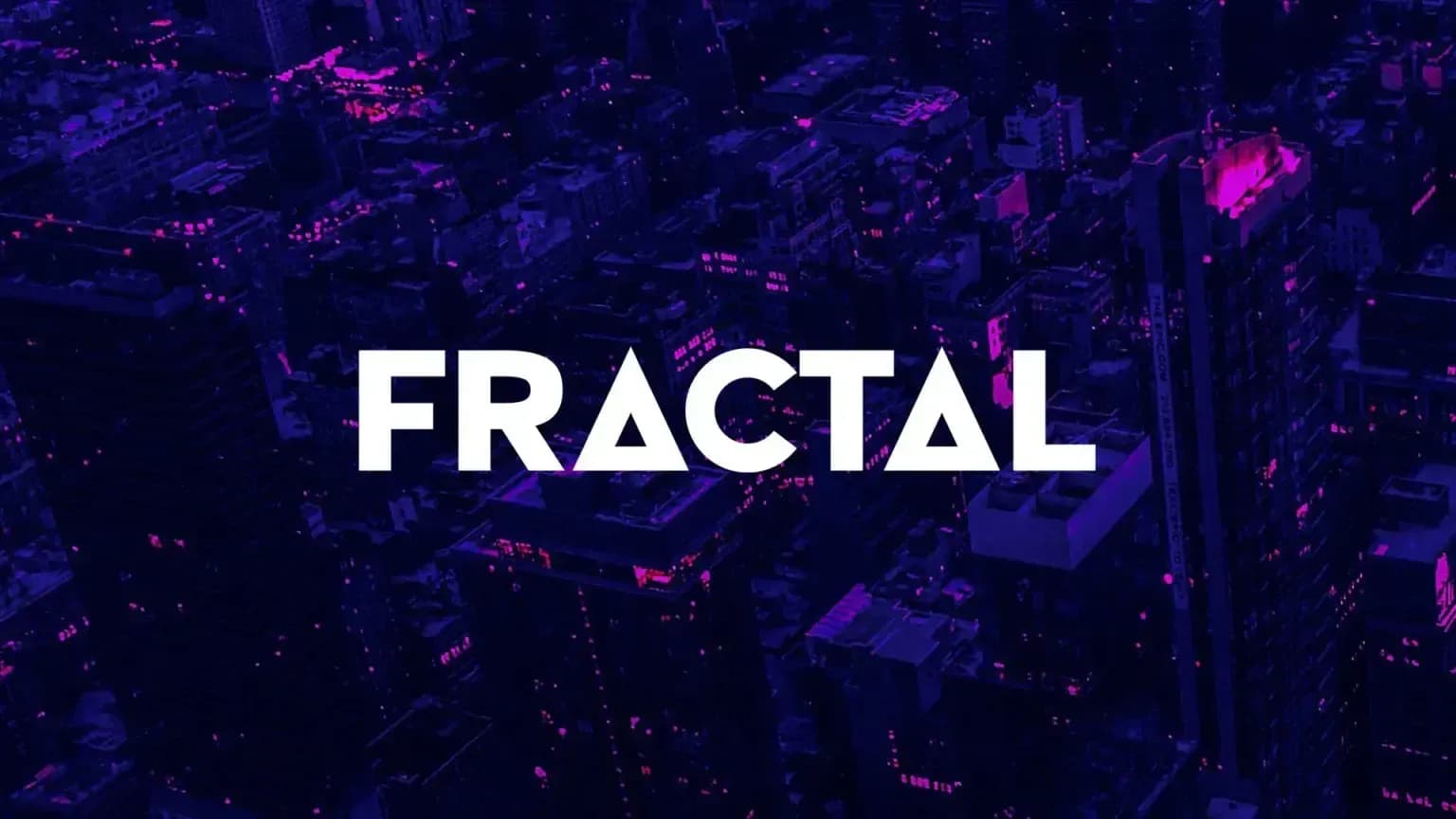 Welcome Brent and thank you for taking the time to sit down with Polkastarter Gaming for this interview. If you can please introduce yourself, Fractal, and the team behind it.
I am Brent and I work on gaming at Fractal. We are a web3 startup powering the future of blockchain gaming. Our founders have co-founded Twitch and Google Drive. Our team is made of the smartest people I've worked with in crypto. 
Fractal had one of the biggest launches on Solana, with the Discord server getting over 100K people at some point. Can you describe how the feeling was back then leading up to the launch?
It was unbelievable. No one slept. We pushed ourselves really hard to ship the website, design and launch a 100K NFT collection, with the help of a particle-turned-mathematical physicist who almost quit after. (laughs)
We did it all in a week! It was an incredible moment to experience with the OG community (shoutout to Tree, Etherion, Chris, Nikki, Kylm0ng3r and all the Good Vibes).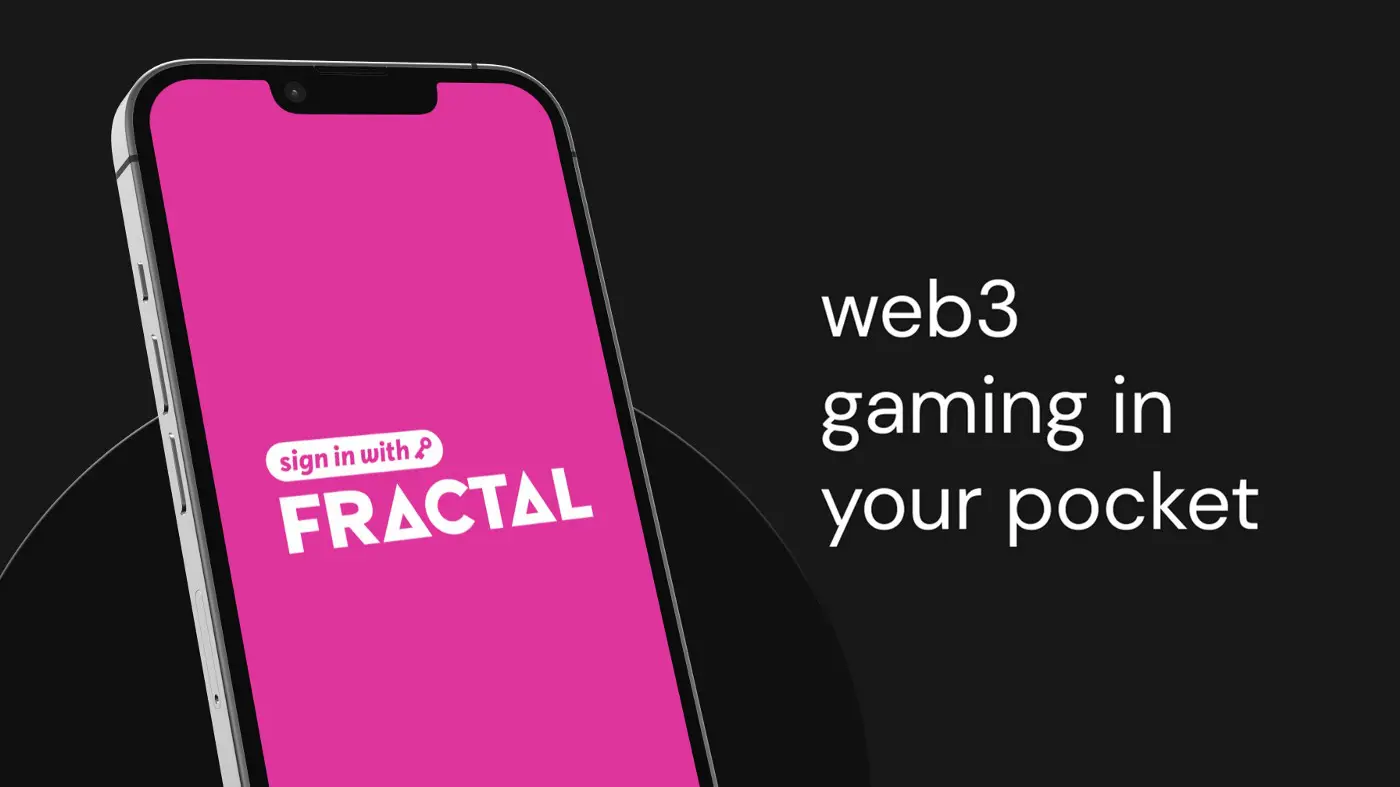 From day one Fractal's focus has been gaming. Compared to the rest of the marketplaces present at the time, like Magic Eden and Solanart, what made you prioritize gaming and be vocal about it?
Everyone in our team loves gaming. It's a core memory for us. Justin Kan, one of our co-founders and an Ultima Online diehard, wrote about "Why Blockchain Gaming" in this Medium article. David Wurtz, our CEO, is a big Halo fan. Robin Chan previously led Zynga Asia. 
We believe that gaming is what will onboard the next 1 billion users onto web3, and we want to build everything it takes for the next Fortnite or League of Legends or World of Warcraft to be launched on the blockchain.
Considering Justin Kan's label is heavily attached to the Fractal brand and being one of the Twitch co-founders, content creation is one of the biggest challenges in web3 gaming at the moment. How do you see the web3 gaming content scene currently?
I think the biggest problem right now is that there aren't that many good games out there. We need a breakout web3 game title. There are lots of amazing content creators (shoutout to Spike, Brycent and Speedy, and of course the Polkastarter Gaming fam). Nonetheless, hunting for access or streaming alpha gameplay all the time becomes tiring.
We need the right infrastructure and tools to make sure game developers spend time on building great games and not figuring out all the blockchain hassle. Creators and audiences will come when the games are fun.
"We are confident that blockchain gaming enthusiasts will naturally congregate once we deliver the best titles."
Brent Liang
One of the challenges that come with being an NFT marketplace is it is an extremely competitive industry, with almost everyone competing to acquire the same user. In which department do you think Fractal stands out from the rest that enabled you to stay competitive thus far?
We want to be laser focused on our mission, which is to provide the right tools for web3 game developers to build and launch the best web3 games. Our marketplace is a part of that vision. 
The best games will stand out, one way or another. We are confident that blockchain gaming enthusiasts will naturally congregate once we deliver the best titles. At the end of the day, this is how we got to know you guys at PGG… from that one Twitch stream!
You have recently started highlighting a web3 game every month. This helps tremendously in discoverability and gives the spotlight to a web3 game for a period of time. Can you walk us through the selection process and what sparked the concept?
We run an extensive vetting process to doxx the game's team, understand their roadmap, figure out mint goals, among other aspects that go into the equation. We do this for every launchpad/tournament partner. 
This allows us to understand each team and their motivations very well, and often we uncover hidden gems. Some of the games we got to play are seriously impressive. We want to let our audience see the cool stuff we see. This is the thinking behind our Fractal Radio interviews, re-imagined gaming trailers, and Fractal Cup tournaments.
Some of our recent tournaments gave the spotlight to EV.IO and Earth From Another Sun.
Fractal has been heavily pushing for tournaments, and even helped organize the Earth From Another Sun competition we participated in. In terms of esports and competitive gaming, how long do you think web3 games have to go till they are better equipped to handle large scale tournaments?
I personally think it wouldn't be that long. Games like Ev.io and MetaOps have been running prized tournaments every week since they launched. Tournament is a great go-to-market strategy for competitive genres like FPS games.
On a larger scale however, it requires both the team and the organizer to do a lot of work on balancing, limit-testing, and anti-cheating. This is new in web3 gaming. Pro formats are hard to get right. I think a lot of smart guilds will find this to be a big opportunity, including XBorg and the partnership you guys announced recently. There are also a lot of cool products to be built.
Since we are on the topic of tournaments and competitions, let's shift the discussion slightly into esports. Would love to get your thoughts on how feasible it is for a web3 game to have an esports scene. If not any of the current ones, which genre do you think will potentially stand out as the biggest candidate for web3 esports?
We love the Top 5 Blockchain FPS Games video you guys put out. Most of the games in there are Fractal launchpad games and we've done big tournaments with them. I think these are awesome web3 games that will have a place in esports.
My personal bet on the best esports candidates are FPS, MOBA and RTS games. Fast-paced, team-based ability-shooters like The Harvest and EFAS are genre-bending and super streamable. I can see games like these do very well on a global arena stage. But it's important to remember we are early. It's entirely possible that the winning web3 game format looks nothing like a web2 game (STEPN is a good example). 
A lot of games lack recognizable branding, and Fractal did that perfectly. It is very similar to building an IP where anything that stems out of it eventually goes back to the parent IP. With almost all web3 games promising they are building an IP, what are the struggles you think games need to overcome before becoming successful brands?
I think IP and branding are both important, but the key is to deliver a really, really fun game. The struggle is to avoid working on distractions and keep going when things get hard. 
It's often tempting to buy influencers, bots and followers. These are short-term growth hacks that we don't recommend. Doing the grunt work to get into each community, demo the game, cultivate relationships, and ship updates is the best way to make a good game and create a successful brand. 
Within your role at Fractal, what is the most exciting thing to you at the moment that keeps you going every day?
The elusive but exciting prospect of shipping cream-colored F-hats.
Fractal has a bright future ahead of it, as well as Solana as a whole. Can you tell us any of Fractal's future plans and what are you most excited about?
I'm excited about our upcoming launch: we want to go where the games are. The future will be here sooner than you think! 
It was a pleasure chatting with Brent and learning more about the Fractal team – we hope you enjoyed our interview with Fractal and stay tuned for more exciting guests on the Polkastarter Gaming platform.
Let us know your thoughts in the comments section down below and keep an eye out for more upcoming exclusive interviews from across the web3 gaming space.
Join the PGG family today!