Overview
Faraway Land is a free-to-play land strategy game. Players can farm resources, construct buildings, grow their base population and build factories that produce mintable Gear which can be used in Mini Royale: Nations and traded on open economy gaming marketplaces. 
Gameplay & Economy
Faraway Land is a strategy game where players build factories, houses and electricity stations to earn resources. The final goal is to create Gear for Mini Royale: Nations through game mechanics. All Gear within the Faraway Land universe are on-chain NFTs and can be freely minted and traded within the marketplace.
As you progress in the game, you can open new territories, buildings and mechanics. Your mission is simple — collect items, use them wisely and build your first Gear factory!
Players start off by farming simple resources like wheat, corn, carrots. As they level up, players unlock new resources to make more complex products.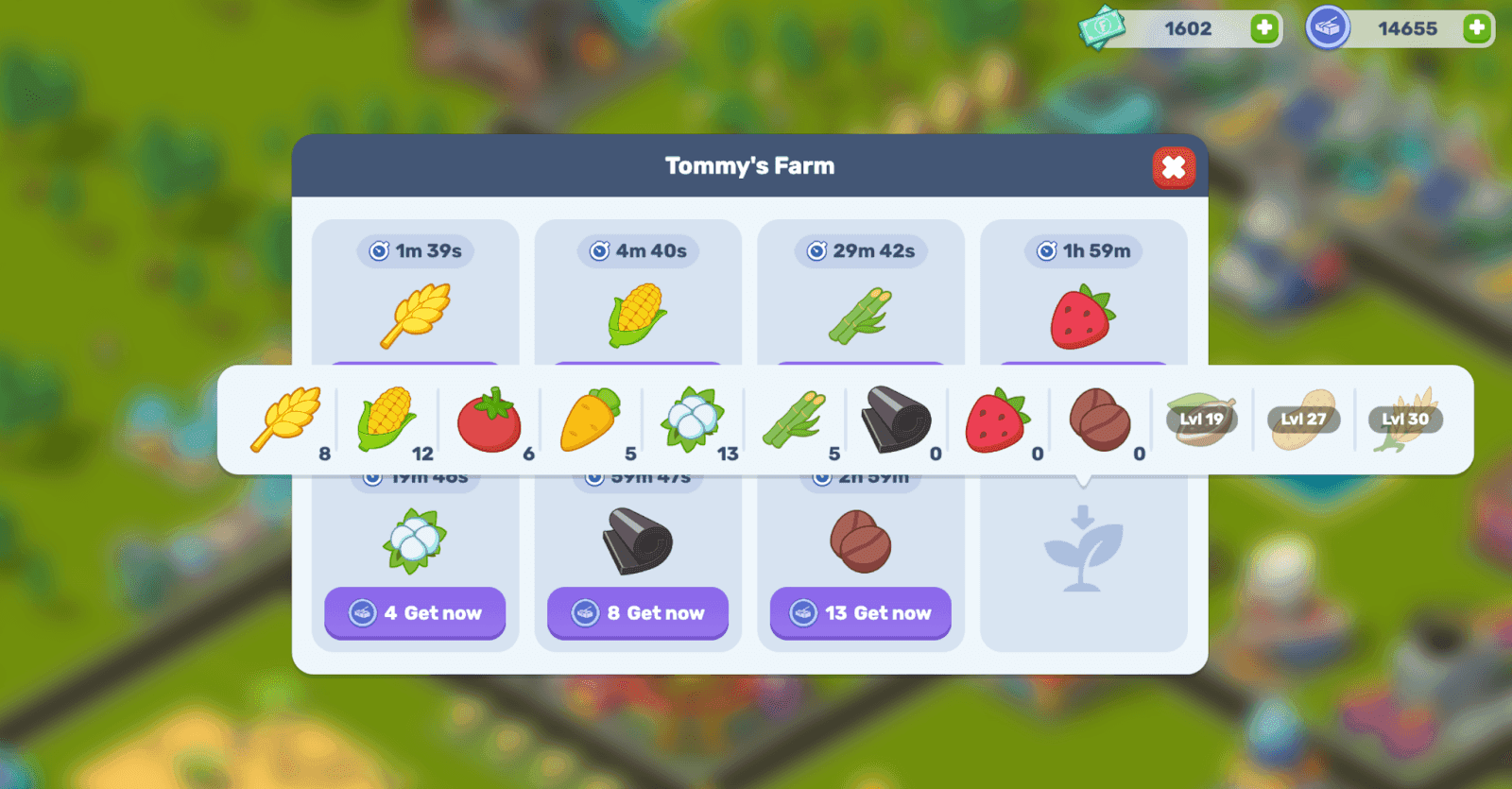 Players can fulfill delivery orders in the Black Market or sell these resources and products for banknotes. Banknotes can be used to buy more resources. You can also earn banknotes as daily login rewards.
As players level up, more buildings become available. There are 5 types of buildings in Faraway Land:
Farms
It all starts at the farm. Build more farms to increase your base product output to have a booming economy in your city.
Electricity Buildings
It takes power to fuel your city! Build electricity buildings like power plants, wind turbines, and solar panels to keep your city running and to unlock higher levels.
Community Buildings
Community Buildings like Ivan's 80s Disco, Meathead Gym and Samurai Dojo allow you to increase your population size. You need to have a certain number of inhabitants in your city to level up and unlock other buildings. 
Production Buildings
Production Buildings are where you create complex products for your community, like pizza, clothing, and more.
Gear Factories
At each new level, players unlock factory blueprints which can be combined or swapped to unlock the type of gear factory the player wants. You can learn more about Gear here.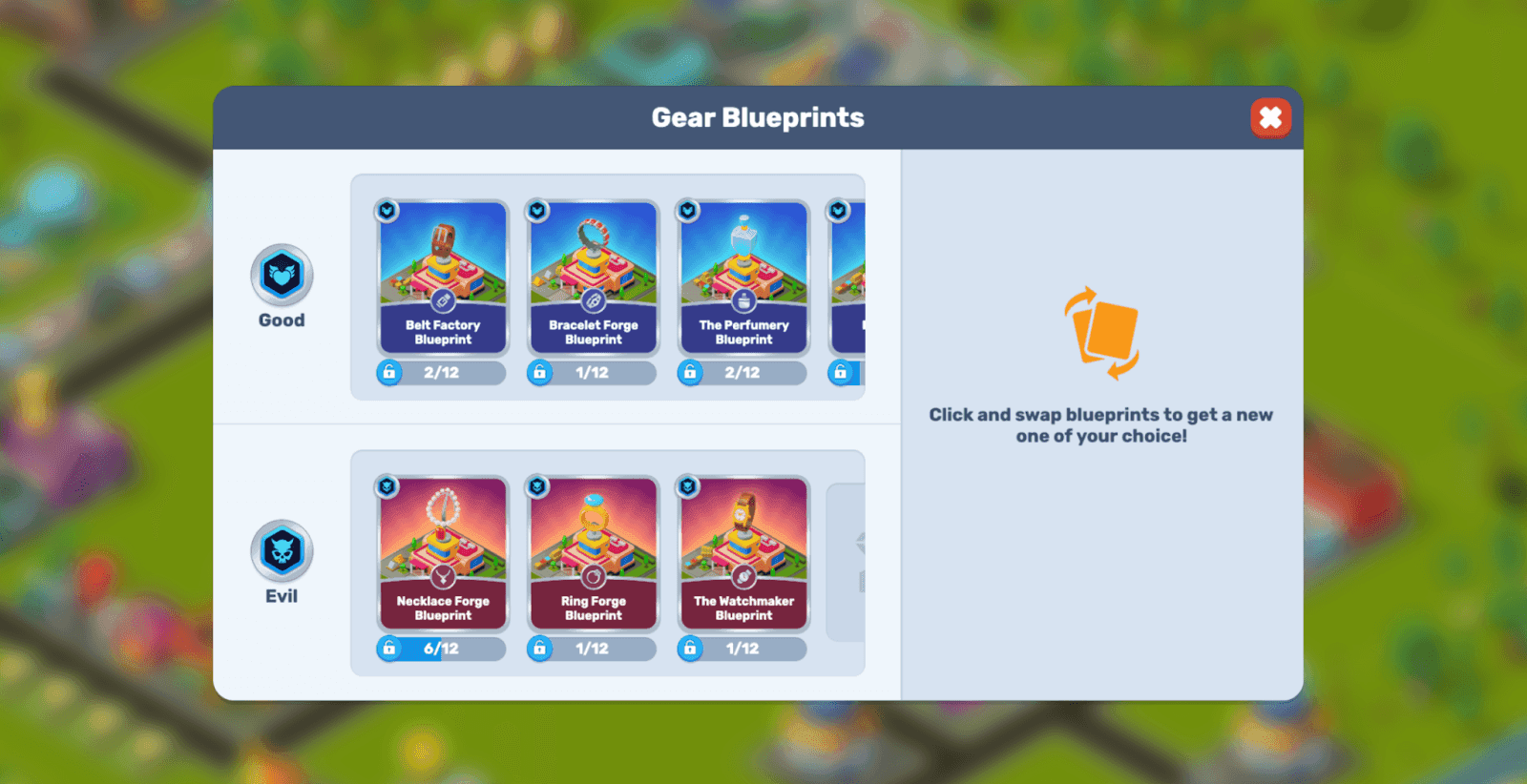 In Faraway Land, time is money! You can speed up the time it takes to grow, build, and craft using Butter. Butter is an off-chain currency earned in Mini Royale: Nations through quests, clan wars, and more. You can also buy Butter at the Shop in Mini Royale: Nations. 
How to Get Started
Faraway Land is currently in public alpha. You can play on desktop or mobile browser. Faraway Land is free-to-play – create an account or log in with your existing Faraway account to start farming. At the same time, the game's Discord is a great way to keep up with all the latest news and development updates.