Overview
Shutdown is an action-packed, tactical game that requires teamwork and strategy to succeed. One of the most thrilling aspects of the game is the 3-player co-op mode. In this mode, players will need to team up with friends to survive and eliminate dangerous AI foes. Teamwork and coordination are essential as players navigate the dystopian world together.
The game is set in a sci-fi dystopia where humanity is fighting a war of extinction against its own creation: AI. Players assume the role of a Mongrel, a cyborg super-soldier genetically designed to combat the AI threat. This gripping setting sets the stage for intense battles and dramatic moments throughout the game.
Gameplay
Shutdown features a top-down tactical perspective, allowing players to strategize and make the best use of their surroundings as they take on a series of dynamic challenges. With the latest developments in weapons technology, players can exterminate AI threats in various challenging scenarios. The game offers a variety of roguelike loadouts that players can customize, giving them the freedom to create powerful combinations with their own unique advantages, stats, and abilities. This aspect of the game allows for endless possibilities and experimentation, providing a unique and engaging experience each time you play.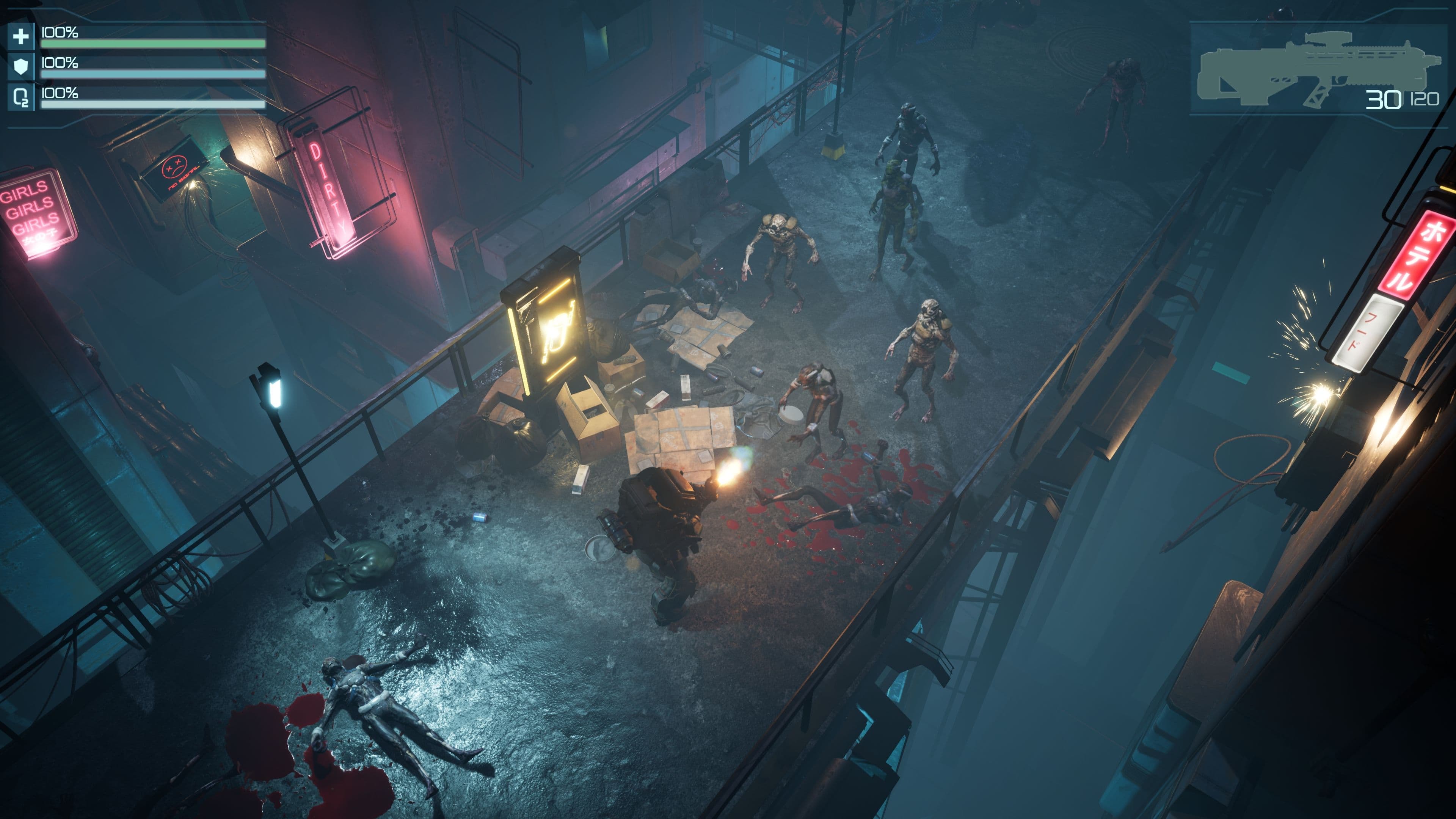 One of the most enticing features of Shutdown is the wide selection of weapons available for each tactical challenge. Players must choose suitable loadouts and coordinate with their team to ensure they have all threats covered. players can become the Chosen One by transmuting in-game items into god-like items. This powerful transformation allows one player to unlock a special reward each season, adding another level of excitement and competition to the game.
How to Get Started
Shutdown is currently under development, but the studio often holds playtests with their community on Discord to showcase the game to a select few.