Overview
As a cyberpunk tactical turn based RPG blockchain title, Reign of Terror immerses players in a dystopian, futuristic world while weaving graspable decentralized finance mechanisms. Players can engage in the immersive world of Reign of Terror whenever they want, either passively or actively, while making all or any combat decisions in the game. In order to survive, the player must become brutal Agents in a deadly game of politics and private wars.
In addition to participating in PvE and PvP on an individual basis, players can also join larger organizations (Guilds and Alliances) to share competitive and collaborative experiences. Although this is a multiplayer community game, you are not required to participate in group activities. We respect those who prefer to play alone and without peer pressure. In order to create a robust secondary market for NFTs, players can collect a large number of them, use them to play the game, upgrade, lend, and sell them. In the Marketplace, players can browse and shop in three categories of NFTs, which will grow as the community accumulates more NFTs.
Missions
Reign of Terror makes sure to appeal to both single-player enjoyers with a well-written and thought out lore in their PvE missions while giving more competitive individuals enough PvP content to make sure they play against other players for supremacy.
PvE
PvE missions are meant to be the entry point for anyone looking to try out tactical turn-based RPGs for the first time, an introduction to the Reign of Terror lore and characters, as well as a method to strengthen up your inventory with PvE exclusive loot so you can take it with you into battle. Prior to jumping in, players need to carefully select their squad composition and make sure their agents' abilities and equipment compliment each other.. Once they complete the mission objectives, a star rating is given on your performance out of three.
One Star - player barely makes it. Rewards are usually parts for crafting.
Two Stars - player did well in completing the mission. Rewards are usually parts, chance for a NFT and cores.  

Three Stars - player has mastered the mission. Rewards are usually rarer parts, chance for a NFT, cores and chance for catalyst items for higher level Agent fusions.

Upon completing all Missions within a chapter with a three-star rating, the player unlocks an Imperial mission. This mission has a couple extra levels for players to go through with promising rewards at the end, and each level features a random boss. Once the boss has been defeated, the player can choose one of three reward crates. A few crates are marked as Imperial Pass Only, which means that only players enrolled in the Imperial Pass program will be able to choose these chests, which are more likely to contain rare loot.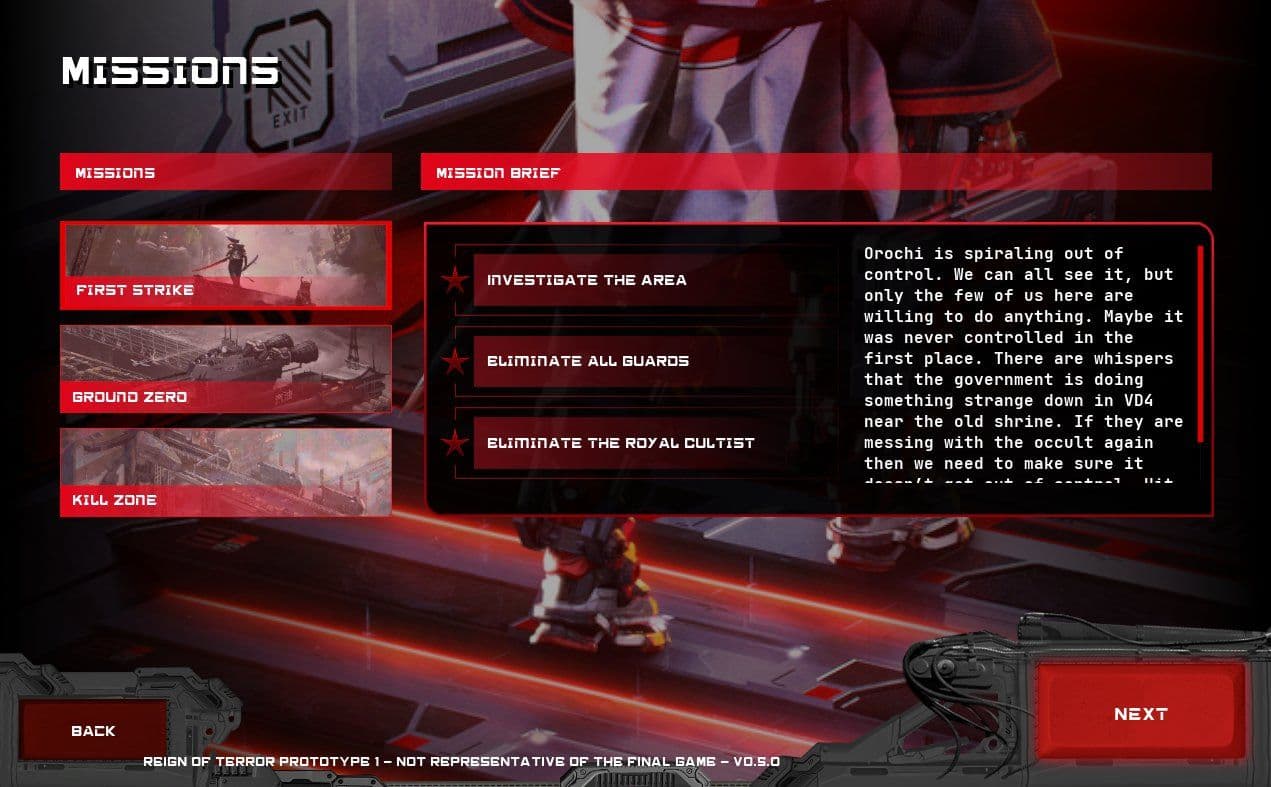 PvP
The PvP Mode provides players with the most rewarding progress and a true test of their accumulated skill so far, as Missions expose them to the world and test their Squad's abilities. PvP Missions drop Parts for crafting and some in-game currencies as players progress within this dark underworld. They include player XP, Agent XP and Imperial Pass XP. PVP is divided into ranked and unranked games. Their ranking is determined by a combination of True Rank and ELO formulas.
Within a set number of turns, players must destroy each other's base. The winner will be the one who has done the most damage to their enemy base. When playing Ranked matches, players will be able to move up the ranked ladder and earn points toward Ranked seasons. Furthermore, players in Ranked matches will receive more Imperial Pass rewards and XP than they would in Unranked matches. Cores and credits can only be earned in Ranked gameplay.
On the other hand, unranked PvP gameplay offers exactly the same experience but with each completed game contributed only towards the daily achievements, help level up the player's Imperial Pass, and overall player XP. None of these matches however offer you any rewards. Unranked games allow players to experiment with different Item and Equipment pairings, and strategies.
Agents
NFT marketplaces and special events, such as the Lending marketplace and NFT Crates, are sources for obtaining Agents. Additionally, every active player will receive new Agents as a reward during each Imperial Pass season. It's worth noting that Agents are NFTs and there are a few general rules to keep in mind when it comes to these digital assets:
They only have one weapon proficiency
They can die in combat (revive again for next mission)

Generally has three types of skills that may include; Active, Passive, and Tactical.

A squad is a group of Agents chosen to complete missions. Players have the option to set a default squad that will automatically be selected for PvP or PvE missions. Additional squads can also be created for different gameplay modes.
How to Get Started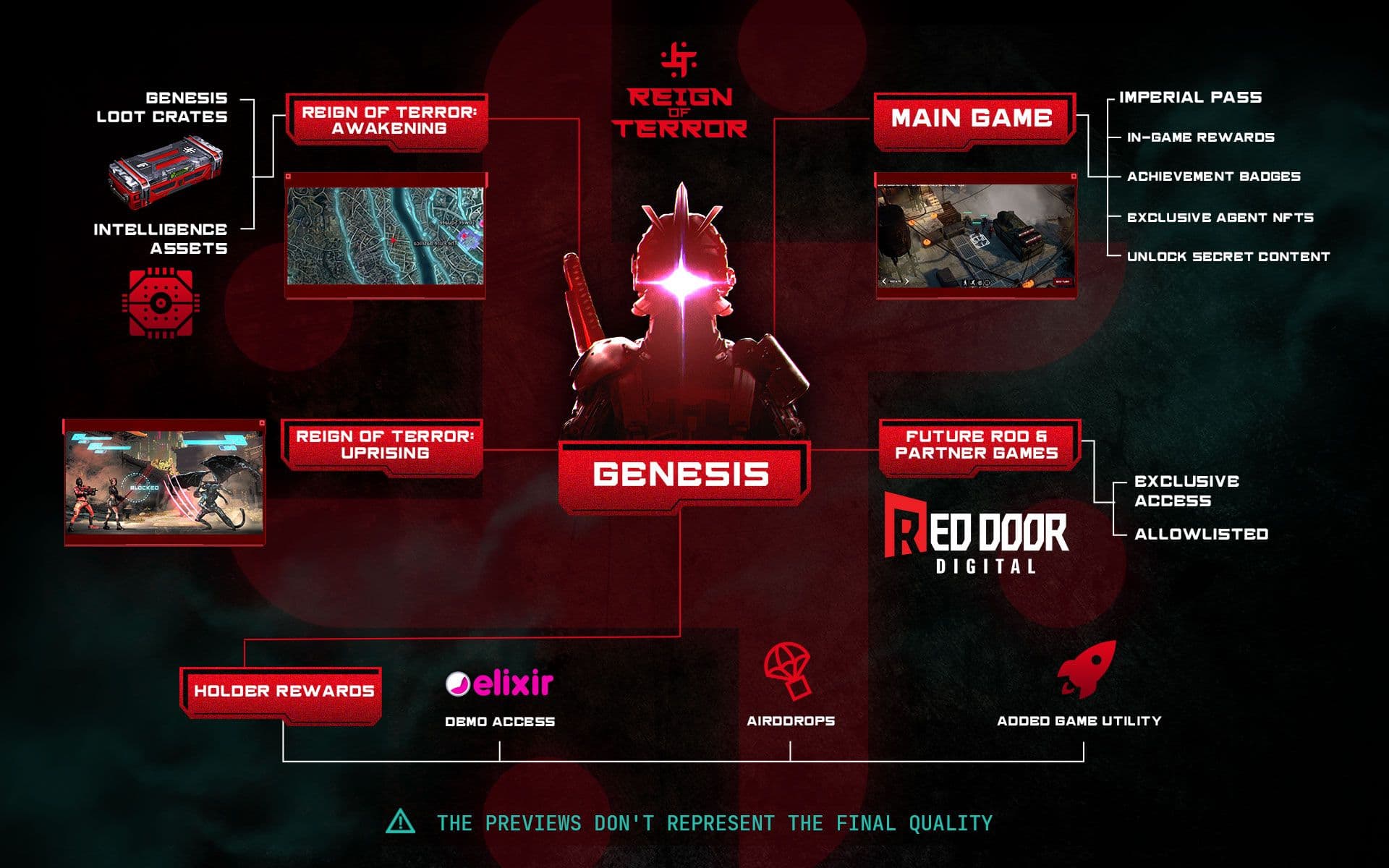 If you are interested in giving Reign of Terror a shot, you can try out Reign of Terror: Awakening here to get a glimpse of what the game has to offer. Currently, a Reign of Terror Genesis NFT is required to get access after verification of holding your NFT on your Phantom wallet. The collection is available on Fractal and other Solana NFT marketplaces.