Introduction
R3V3NGE is a groundbreaking web 3 game designed to be fully autonomous, managed, and built by its players. Players have the unique opportunity to own various in-game assets, including weapons, powers, skins, and much more.
Overview
R3V3NGE is an innovative web 3 game designed to be fully autonomous and managed by its players. In this game, players can experience complete ownership of various in-game assets, including weapons, powers, skins, and more. All transactions are made using $ZION, the game's native token, through a high-speed marketplace.
However, R3V3NGE is not just about owning assets; it aims to give players control over the game's development and direction. NFTs in R3V3NGE represent shares of the game itself, allowing for true player ownership. Every week, DAOs are hosted where players can vote on crucial game decisions, empowering them to shape the game as its creators. By entering the world of R3V3NGE, players can experience the future of gaming.
Game Modes
In R3V3NGE, players can immerse themselves in various gameplay modes to suit their preferences. One such mode is the Zombie mode, where players must work together to survive waves of relentless undead creatures. This mode offers an adrenaline-pumping experience and requires players to strategize with their team to overcome the hordes of zombies.
Another exciting mode in R3V3NGE is Deathmatch, where two teams of six players compete against each other to determine the ultimate victor. This mode emphasizes teamwork and communication, as players must coordinate their actions and outsmart their opponents to claim victory.
Lastly, R3V3NGE offers a thrilling Battle Royale mode, where 100 players face off in an epic free-for-all contest. In this high-stakes mode, players must scavenge for weapons, strategically plan their moves, and eliminate their foes to be the last one standing. With 99 other players vying for survival, participants must bring their best skills and strategies to the table to come out on top.
Collectibles
R3V3NGE offers players a diverse collection of in-game assets to enhance their gaming experience, with an assortment of loot boxes, powers, and weapons available to acquire and utilize.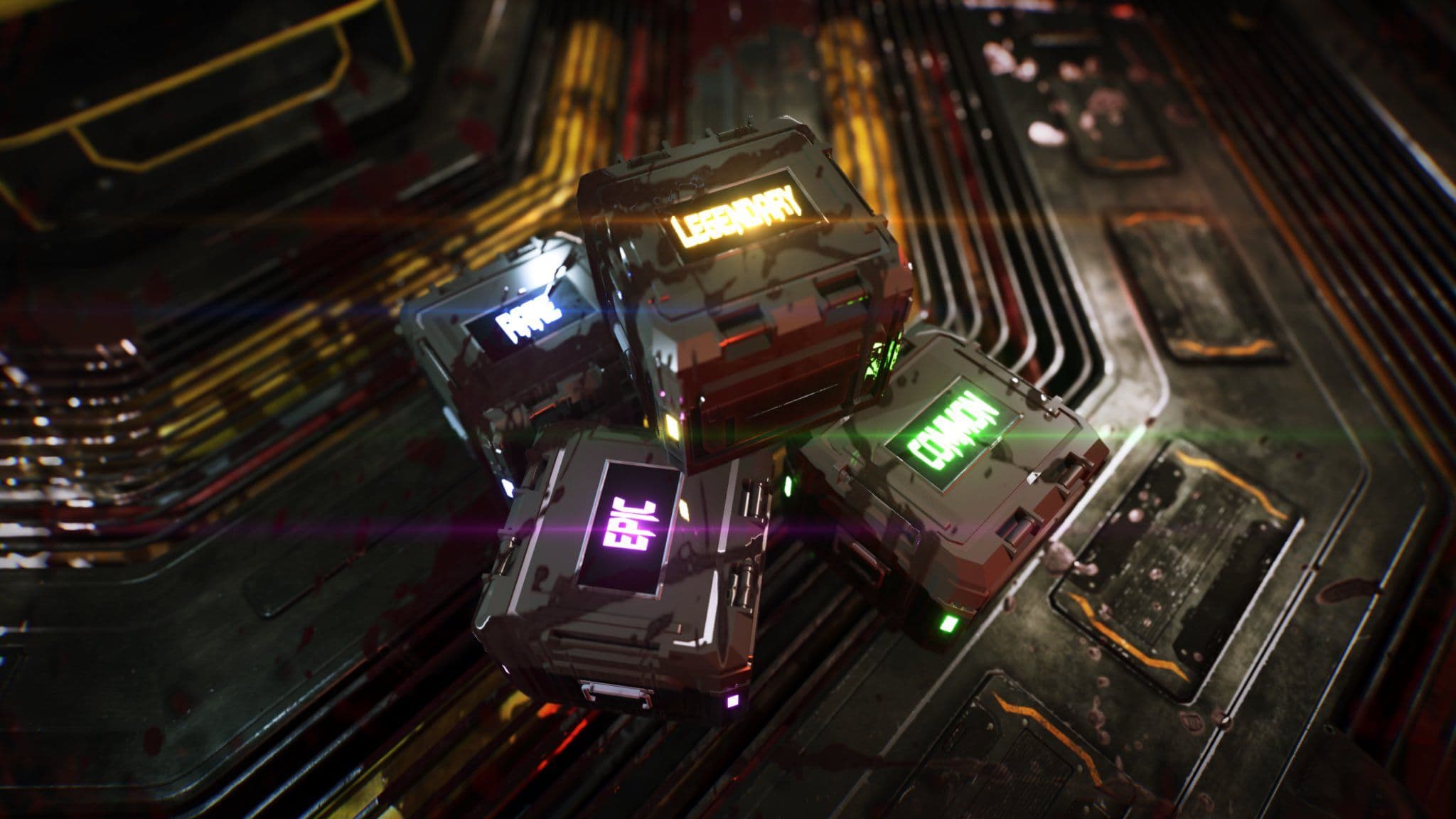 Loot Boxes: Players can obtain valuable collectibles by opening loot boxes, which contain various in-game items and assets. These boxes offer a range of rewards, with rarer items promising greater benefits for the player. Acquiring these rare collectibles can significantly improve a player's performance and help them achieve R3V3NGE on their opponents.
Powers: To level the playing field and provide all players with an enjoyable experience, R3V3NGE introduces a selection of in-game powers. These abilities can give players an edge in combat, helping them overcome challenging situations and increase their chances of winning. By strategically employing these powers, players can enhance their gameplay and secure victories more easily.

Weapons: R3V3NGE offers an extensive collection of weapons, categorized into four rarity levels: Common, Rare, Epic, and Legendary. Each level corresponds to the weapon's power and effectiveness in battle, with Legendary weapons providing the greatest advantages. This tiered system ensures that players have a clear understanding of their arsenal's capabilities, allowing them to make informed choices about which weapons to use in their pursuit of victory.

How to Get Started
R3V3NGE is currently available to play on Elixir for interested players.