Overview
Build your own personal paradise on an uninhabited island by creating a unique avatar and exploring the lush, tranquil lands around you. As a Paradise Tycoon, you can journey across the metaverse, collecting resources and crafting items to trade or use to bring your dream home to life. Decorate and upgrade your beach villa and surroundings, or construct tools and production buildings, with no limits to what you can achieve.
Manage your crew effectively by teaching them new skills and equipping them with the best tools for maximum production, or simply relax and have fun with friends in a highly interactive world full of endless possibilities. Join forces with neighboring landowners and participate in events to create a thriving utopia, inviting friends from across the metaverse to unwind in the harmonious environment of your paradise. Spend time with the diverse cast of amazing characters at Port Ohana, and create your own idyllic haven.
Avatars and Crew Members
As soon as you enter the world of Paradise Tycoon, the first step is to personalize your player avatar. This representation of yourself in the metaverse is how other players will perceive you, so choose wisely. You can customize your avatar with various appearances, hairstyles, accessories like glasses or jewelry, and outfits such as hats, jackets, pants, and sneakers. At Port Ohana, you can also visit local merchants to get a new haircut or purchase new outfits.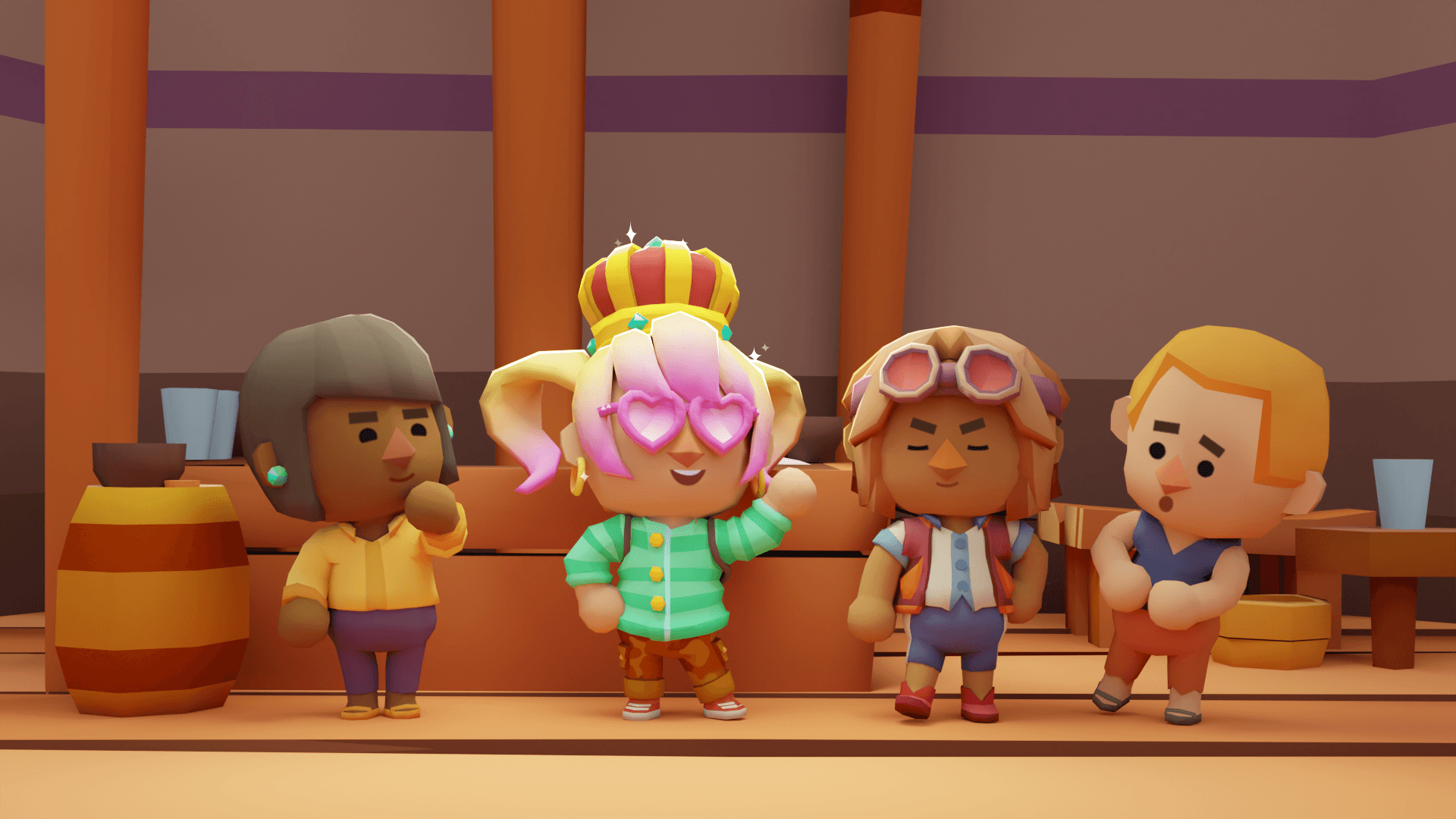 To enhance your experience, you can acquire unique NFT crew members through public sales or as rewards for simply playing Paradise Tycoon. These crew members are not infinitely created and are highly valuable. By assigning tasks to them, your NFT crew members will grow and develop new skills that you choose, leading to leveling up. Ensure that you select the right crew members for your resources and equip them appropriately to maximize productivity and gain a competitive advantage in events like the Harvest Festival.
Crew members also have different rarities, ranging from Common to Legendary. Their rarity determines their ability to collect crops and resources, as well as the buildings they can assist you in constructing. Furthermore, rare crew members are known to have a more eye-catching appearance.
Your World, Your Adventure
Paradise Tycoon incorporates interactive elements that mimic social media to foster a strong sense of community among players. You can chat with other players in the area and your friends, share content on social media, participate in community events, and collaborate with your neighbors.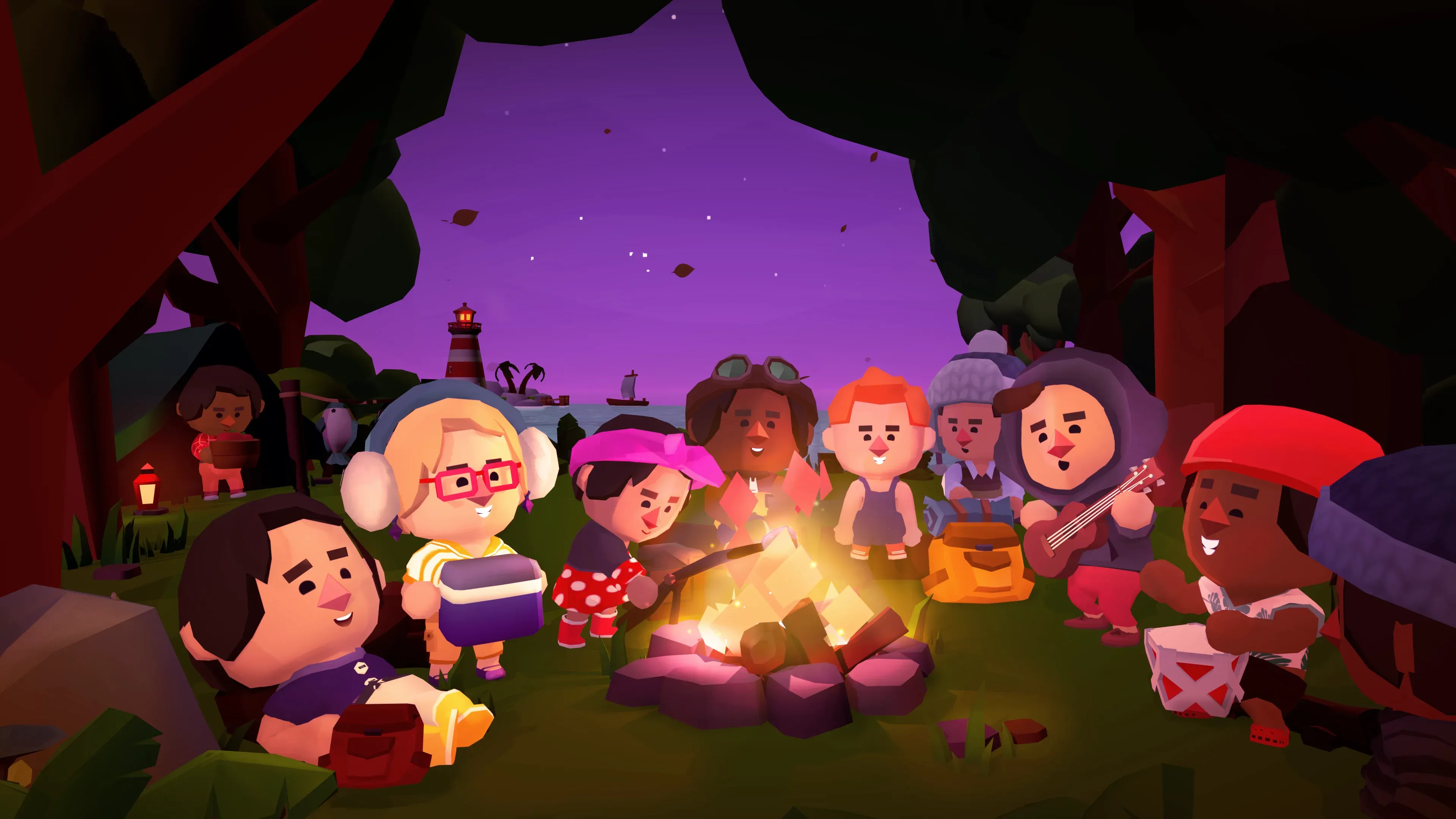 The game is not just about resource gathering, production optimization, and event participation. While your crew takes care of the crops, you can grab a hammer and add an extra wing to your beach villa, paint the fence, or set up a hammock in your favorite spot.
The game environment in Paradise Tycoon adapts to your actions, providing an immersive and interactive world that encourages you to set your own goals and find your own fun, in addition to the short- and long-term objectives in the gameplay. Get ready for an invitation to a wild sailboat race, quiet evenings of fishing, or a moonlit swim
How to Get Started
Currently, Paradise Tycoon is playable in its fourth Alpha Snapshot for both Android and Web users. Snapshot is an early, limited version of the game that showcases selected features developed by the team. Everyone has access to snapshots without any financial incentives, so there is no need to purchase NFTs or passes. In return, the development team simply asks for feedback from the community to assist them in improving the game, finding bugs, and being a part of the creation process of Paradise Tycoon.