The competition for each category within the GAM3 Awards has been fierce, with each game fully deserving of winning the title. Having made it into the top five nominees of the Most Anticipated category is a testament to the quality and how far we have come in web3 gaming. Web3 gaming has evolved massively in an incredibly short amount of time. A year ago, most of these games weren't around, but now, these are what we look forward to within blockchain gaming's future.
The quality of web3 games isn't slowing down. In fact, it will only keep getting better. The game in this category is a testament of the interest from the traditional gaming world in building innovative games while taking advantage of what blockchain technology can do in terms of digital asset ownership, decentralization, community input, and so much more.
The top five games nominated for the GAM3 Awards Best Multiplayer game were Shrapnel, Illuvium: Overworld, Star Atlas, The Treeverse, and Ember Sword.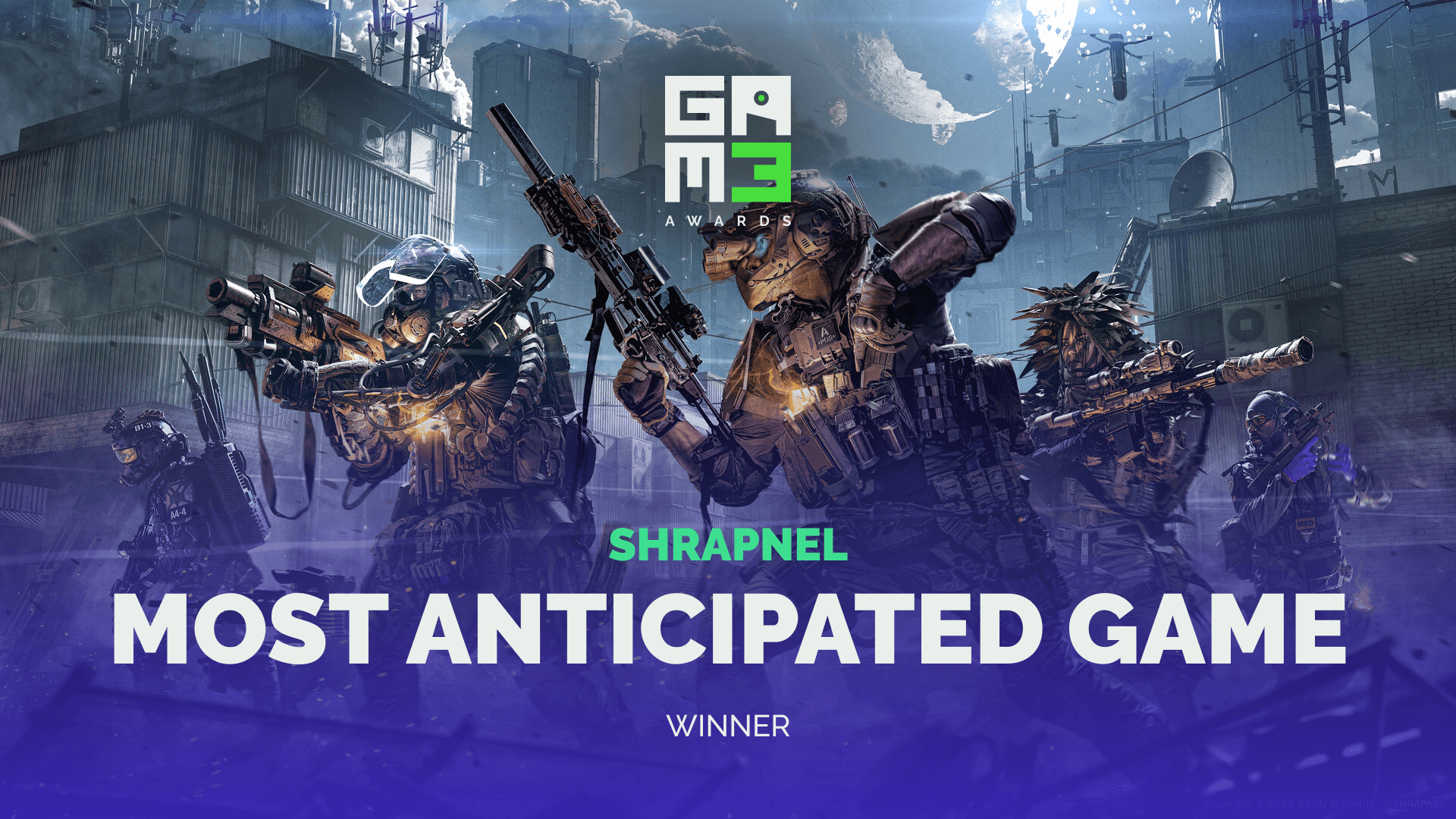 Shrapnel wins the GAM3 Awards Most Anticipated game
Shrapnel won the GAM3 Awards Most Anticipated title. Shrapnel steps in with a lot of inspiration from Tom Clancy's The Division and promises to offer an unparalleled moddable AAA FPS game entirely on chain, using new capabilities to empower players to collectively own the game and its future roadmap. Shrapnel pits players against each other in The Zone, where they fight over who can reach and extract the various valuable resources found around the area. Prior to entering The Zone, you will be able to kit out your Operator with the necessary equipment, weapons, and loadout to complete the extraction.
Don't take your eyes off Illuvium: Overworld, Star Atlas, The Treeverse, and Ember Sword as they are destined to become leaders in the space, with each game catering to different types of players. The future of web3 gaming is in good hands.
Share this article and tag us on any of our socials to let us know.
Join the PGG Family!