Mobland was featured in our top 10 blockchain games to keep on your radar, and for good reason. The mafia metaverse simulation title recently revealed more information on their digital weed farms, and how revenue generating businesses are a core mechanism of Mobland's gameplay experience.
The digital weed farms are going to be utilized to build your empire, produce in-game commodities, provide services to players, and earn rewards. The farms are your gateway into generating in-game Weed, whether by taking care of it yourself or lending it out to other players to grow it for you and you reap the crops.
Every digital weed farm features four main attribute categories, elaborated in the list below. These four directly affect the rarities and attributes of each farm, and as a result affecting its productivity, consumption capabilities, strength and earnings potential.
The four main attributes are:
Primary: Defines the rarity, type, and level of the farm
Statistic: Defines a farm's in-game consumption, production & storage capabilities
Appearance: Defines how a farm looks in-game
Consumption: Defines how much Weed needs to be consumed by a farm to upgrade and/or repair a respective farm.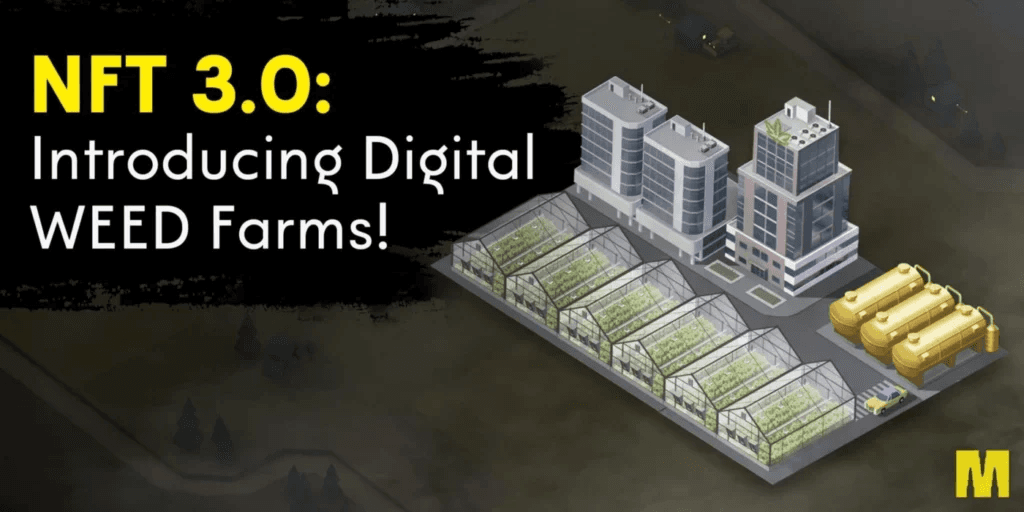 We are going to go through the Statistics attribute as it contributes to how much in-game Weed the Farm can produce, the rate of production, the maximum yield your farm can store, the bonus attack and defense of the farm's defenders, and the overall health of the Farm. Considering your role is to make sure your farm is healthy and well maintained, these statistics include the number of greenhouses, max storage for yielded crops, the amount of seed needed to be planted in a single greenhouse, and the time it takes your farm to generate in-game Weed.
How excited are you to own digital weed farms in Mobland? What other features are you looking forward to seeing more information about? Let us know in the comments section down below.
Join the PGG family today!