Gods Unchained is at the helm of the blockchain card genre, alongside Splinterlands and the upcoming ambitious title, Cross The Ages. Gods Unchained revealed earlier today their daily play and earn initiative, allowing players to be rewarded for engaging with the game on a daily basis and winning matches against their opponents.
Starting from 31 August at 5 pm PDT, there will be a daily pool of total $GODS rewards up for grabs. You will need to accumulate Fragments through playing up to 10 Ranked matches with only wins counting towards your fragments generation. It is worth noting the first wins of a day give double Fragments.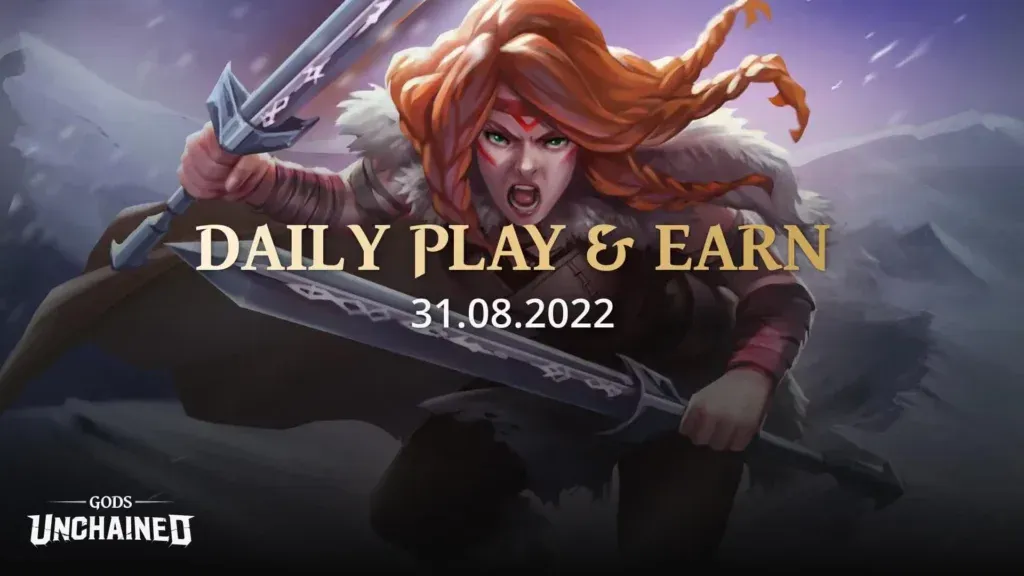 Once you are done with the day, you can take your Fragments to the shop to redeem them for $GODS. This will vary daily since it is tied to formula where it divides the amount of Fragments you generated on the day by the amount of total Fragments generated by the community and that fraction is your portion of the total daily $GODS reward pool. Keep in mind the pool size dynamically changes depending on the number of players at the end of the day compared to the previous two days and gets adjusted accordingly to accommodate the increase or decrease in players.
You don't have to feel rushed to do this process every 24 hours since Gods Unchained implemented a backlog system where you can check and claim your $GODS rewards from previous days and see time remaining for upcoming rewards to become unlocked. The good news for the multiplayer tryhards is the studio confirmed Weekend Ranked rewards will stack on top of your claimed Daily Play and Earn rewards.
How excited are you to get back into grinding Gods Unchained? Do you like the new daily rewards system? Let us know your thoughts in the comments section down below.
Join the PGG family today!