The GAM3 Awards is back for its second consecutive year in 2023. This piece aims to guide you through the structure, timeline, and 3 phases of the GAM3 Awards 2023 leading up to the imminent 14th December live stream event, where we crown the winner of each category to top off a year of incredible hard work for everyone involved in the web3 gaming industry.
Structure
The GAM3 Awards 2023 is expanding its categories to recognize more web3 games after last year's successful inaugural event, hosted by Polkastarter Gaming, celebrated over 100 games across 16 diverse categories. This year, three new categories have been introduced: Fighting, Racing / Sports, and On-Chain games.
The awards will have a jury of over 60 members, spanning web3 gaming VCs, chains and ecosystems, infrastructure partners, content creators, and media outlets. Based on their collective voting, they decide on the top 5 finalists per category from the pool of games put in front of them for each respective category. Once the finalists for each category are revealed, their decisions carry 90% weightage, while community votes will contribute 10%. Certain categories, like People's Choice Award and Best Content Creator, will rely entirely on community voting.
Games will be evaluated based on various criteria, and only games with a playable version will be eligible for nomination. The timeline for the GAM3 Awards runs from October 26th, 2023, to December 14th, 2023, with three phases: Nominations, Jury Shortlisting, and Final Voting.
Phase 1: Nominations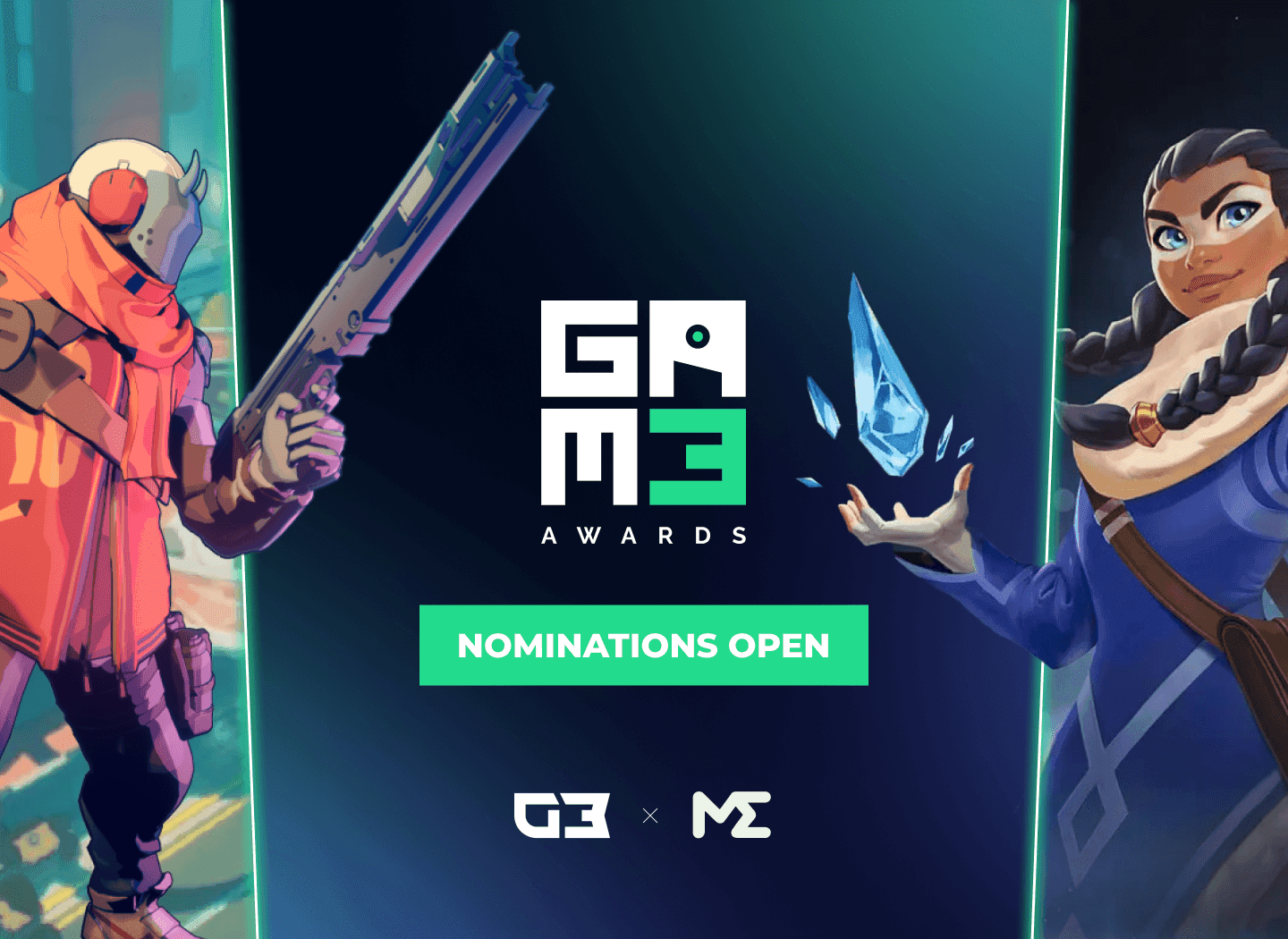 Three categories at the GAM3 Awards, including People's Choice Awards, Game's Choice Awards, and Best Content Creator, have a unique voting process separate from the first round of jury voting. The nominations for People's Choice and Best Content Creator kicked off on October 26th, 2023 and will continue till December 1st, 2023. Neither us nor the jury have any say or influence over who wins these three awards. The below is a quick breakdown on the premise of what each category entails:
Content Creators are the main drivers of adoption and they are the ones that rally their loyal communities behind them. The list of content creators in web3 gaming is long, and spans across various regions, cultures, and languages. That's why the Best Content Creator is determined with a 100% community voting mechanism.
The People's Choice Award opened its doors for the community voting on October 26th. This is the only game-specific GAM3 Award that is 100% decided by community voting. This leaves a fair chance for any game to win it as long as they are the highest nominated title by the December 1st cutoff date.
The Games' Choice Award is where game recognizes game, but in a more literal sense of the phrase. In this particular GAM3 Awards category, each game nominates their favorite web3 title outside of themselves. It acts as a sign of respect and shows games within the space are all in a friendly competition to push the web3 gaming industry together.
Any standout title within the People's Choice that isn't included on our platform will be taken into consideration when formulating the shortlist put in front of the jury members.
Phase 2: Jury Shortlisting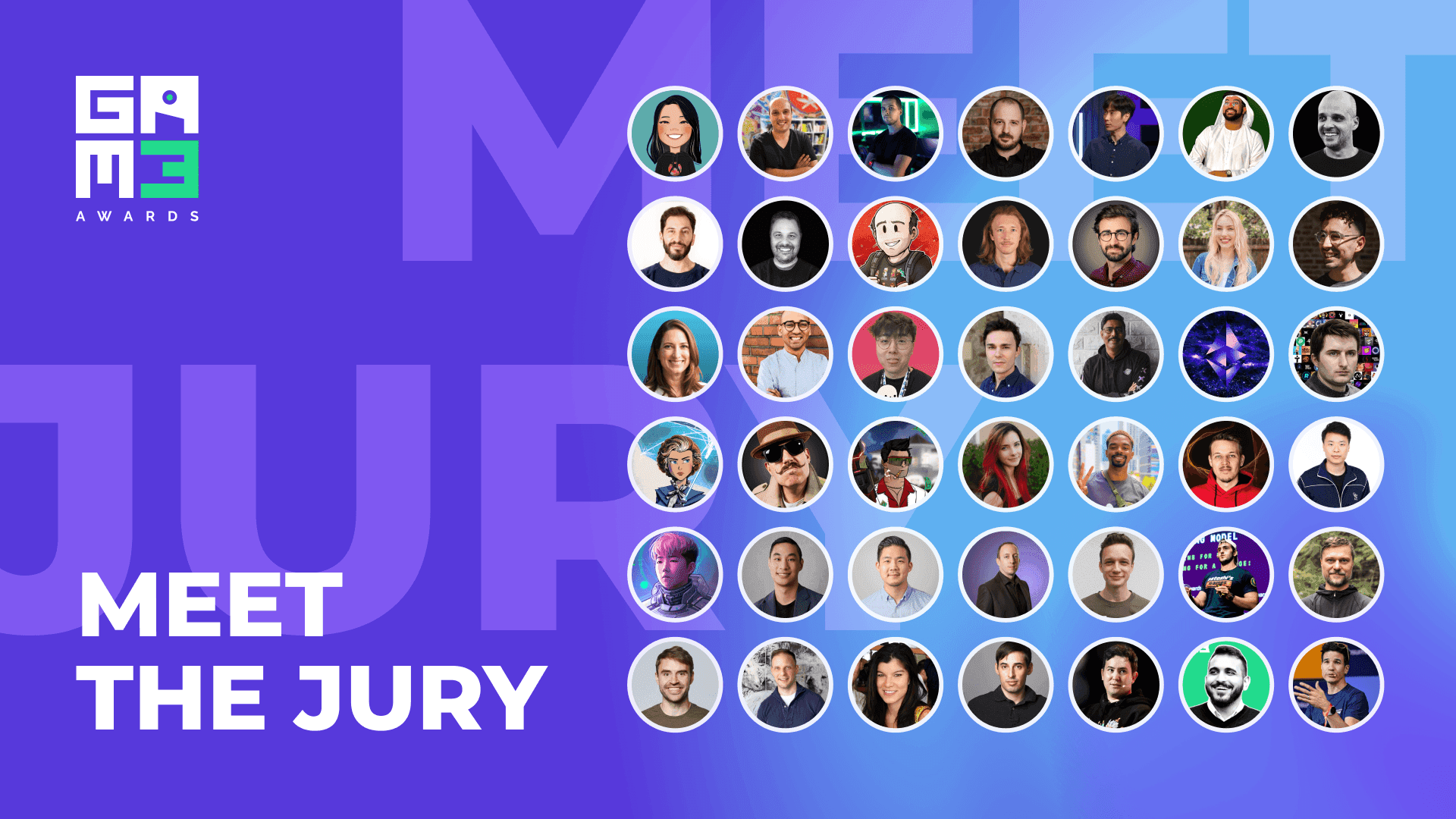 From November 6th to November 22nd, 2023, the 60+ jury members will evaluate the 16 remaining categories. Their task is to choose the top 5 games within each category to advance to the final phase of winner's voting. Each category includes all eligible games for nomination. As long as the game has a playable version, whether alpha, beta, or fully released, it qualifies for consideration in the applicable categories.
Being listed on the platform is not a requirement for nomination. Jury members receive detailed information about each game and have access to playtesting, with codes or necessary NFTs provided if the game is gated. This phase's outcome is not influenced by the public and determines the 5 finalists per category for the subsequent voting to select a winner.
Phase 3: Final Voting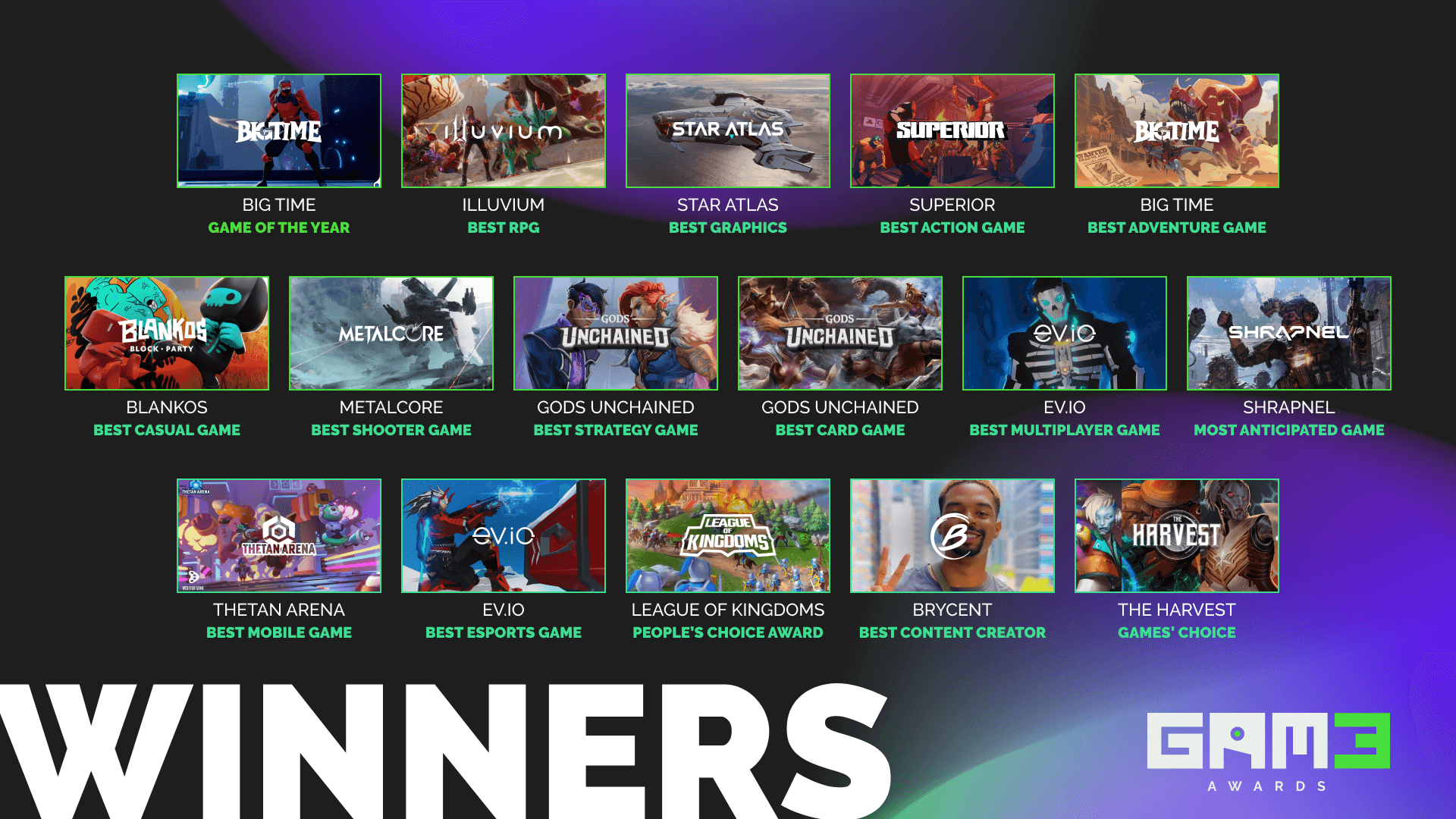 Previous GAM3 Awards 2022 Winners
In the final voting round, the 5 finalists for each category are selected, and both jury members and the public can vote. Jury votes carry 90% weight, while community votes contribute 10% to determine the winners, giving the public a significant influence in choosing the awardees, equivalent to 6 seats within the jury.
However, specific categories like People's Choice Award and Best Content Creator rely entirely on community voting, while the Games' Choice Award involves game studios voting for their favorite game of the year. The voting and nominations close on December 1st, 2023, and the winners will be announced during a livestream on December 14th, 2023.