Introduction
My Neighbor Alice is a social online game with focus on resource gathering, crafting and creative expression. Players build their own virtual lands, interact with neighbors, perform exciting daily activities and earn rewards along the way.
Overview
The universe of Lummelunda Archipelago has been blessed with Alice to serve as its guardian, the latest in a long line of skilled farmers. Unlike our real world, animals in My Neighbor Alice can speak and share space alongside humans on the island, and players are incentivized to work together in harmony for the prosperity of Lummelunda Archipelago.
The continent is too large for Alice to take care of everything herself, which is where players step in to help. Each player gets to own a piece of land, where Alice is your neighbor, hence the name of the game.
My Neighbor Alice brings a peaceful and casual experience to the web3 gaming world that can onboard millions of the younger generation who grew up playing Animal Crossing and other family friendly games. It is a breath of fresh air in the web3 gaming industry considering the number of shooters and action games.
The team over at Antler Interactive recently released a companion app to facilitate player's interaction with My Neighbor Alice's world on the go. Alice's Wardrobe enables players to dress up their in-game avatar with various clothes, and considering the game's recent partnership with the fashion brand ELLE, we are bound to see a lot more recognizable clothing brands jumping onboard.
Islands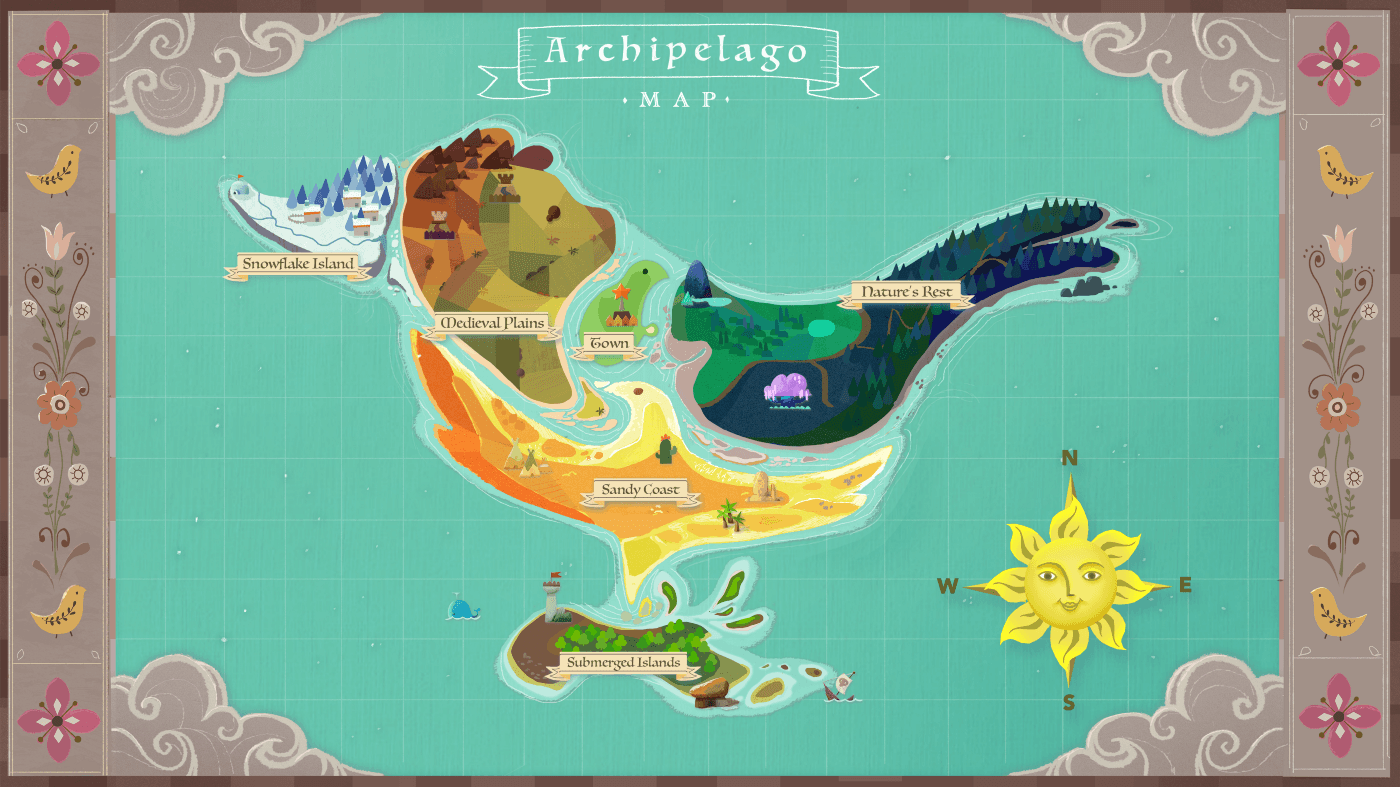 Lummelunda archipelago consists of six key islands, each with its own unique climate, quests, lovable NPCs, crops, and more. Antler Interactive made sure each one gives players the sensation of travelling into a completely different world and big enough to keep them there for a while before going back home.
Snowflake Island: Located on the northwestern edge of the Lummelunda archipelago, Snowflake island is a frosty wonderland filled with ice sculptures of mysterious origin. Fairy magic is found all around the place.
Medieval Plains: The Medieval Plains are anchored in an ancient time, with a landscape full of low vegetation and stonework. A great spot for your cows to graze. Did you know that Berta used to graze here?

Nature's Rest: Nature's Rest is a dense forest with lush vegetation. Glowing lights fall from the trees and create a moody atmosphere. Nature's rest also happens to be Bear's (you know, the friendly bear with the yellow hat) birthplace.

Lummestad (The Town): The small but bustling town of the Lummelunda archipelago is full of shops and is the center point of many of the events in the game. The Town is located in the middle of the archipelago. This is the place where players will get to meet and interact with each other, buy and sell items and have fun together.

Sandy Coast: Made famous by local celebrities like Dr. Hilton, Sandy Coast resembles the Maldives. As the name suggests, the Sandy Coast is mostly composed of sand and includes multiple islands. This is the obvious destination for any beach dweller. Fancy a life on the beach, then this is the place for you!

Submerged Islands: The rich waters of the Submerged Islands are stalked by seafaring pirates, seeking the treasures and mysteries beneath the waves — or hunting those brave enough to try and get there first! Think shipwrecks, chests and driftwood. Something for the more adventurous minded perhaps? Ahoy there neighbor!

How to Get Started
My Neighbor Alice just finished its first Alpha season throughout July 2022, and will periodically hold more Alpha seasons during Q4 2022.
For now, all you need to do is create an account, register your email on the website, and once you are selected, you will be able download and play the game since it is free-to-play for everyone.