Overview
MIR4 is a captivating mobile real-time strategy game that invites players into a vast open world filled with adventure, strategy, and intense player-versus-player (PvP) battles. With its rich graphics and intricate gameplay dynamics, MIR4 offers a unique blend of traditional MMORPG elements combined with innovative blockchain features.
Gameplay
Venture into the expansive world of MIR, where players can choose their own path. Whether you prefer the tranquility of hunting, gathering, and crafting, or the thrill of joining a powerful clan for large-scale PvP battles, MIR4 has something for everyone. Capture territories, set bounties on foes, join massive raids, and engage in epic clan wars to make your mark in the MIR universe. Powered by the Unreal Engine 4, MIR4 boasts breathtaking graphics that bring the game's world to life. The fluid combat motions, inspired by Asian martial arts, offer players a visually stunning and immersive experience.
Players are introduced to a plethora of unique game features that set it apart from the typical MMORPG. One of the standout features is the Free Loot System. Unlike traditional games where only those who defeat the monster get the loot, MIR4 offers a twist. Here, special treasures are up for grabs by anyone, irrespective of their participation in the monster's defeat. This innovative approach not only adds an element of surprise but also fosters strategic gameplay and the formation of alliances, as players vie to claim these valuable treasures.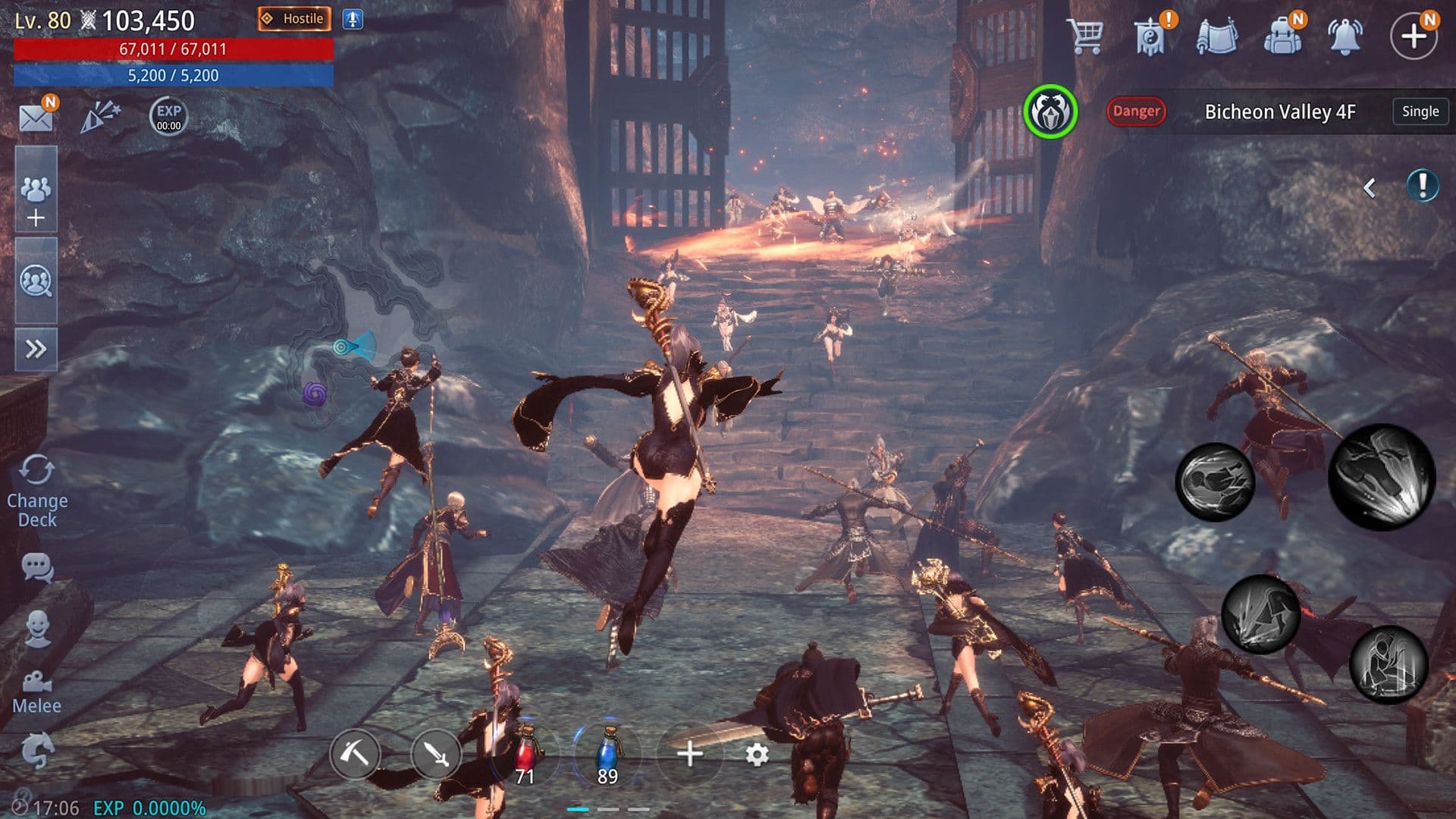 But MIR4 isn't just about combat and loot. The game intricately weaves in Life Skills, allowing players to immerse themselves in activities like gathering, mining, and crafting. These activities are not mere side quests; they play a pivotal role in a player's progression. Every task, no matter how mundane it might seem, contributes to character growth. This ensures that players are always rewarded for their time and effort, making every moment in the game meaningful.
The competitive spirit of MIR4 is further amplified with its Territorial Battles. The Hidden Valley, a crucial economic hub in the game, becomes the center of attention as clans battle to capture and hold this prized territory. The stakes are high, as the clan that successfully secures the Hidden Valley enjoys the dual benefits of reaping its rewards and collecting taxes from its profits.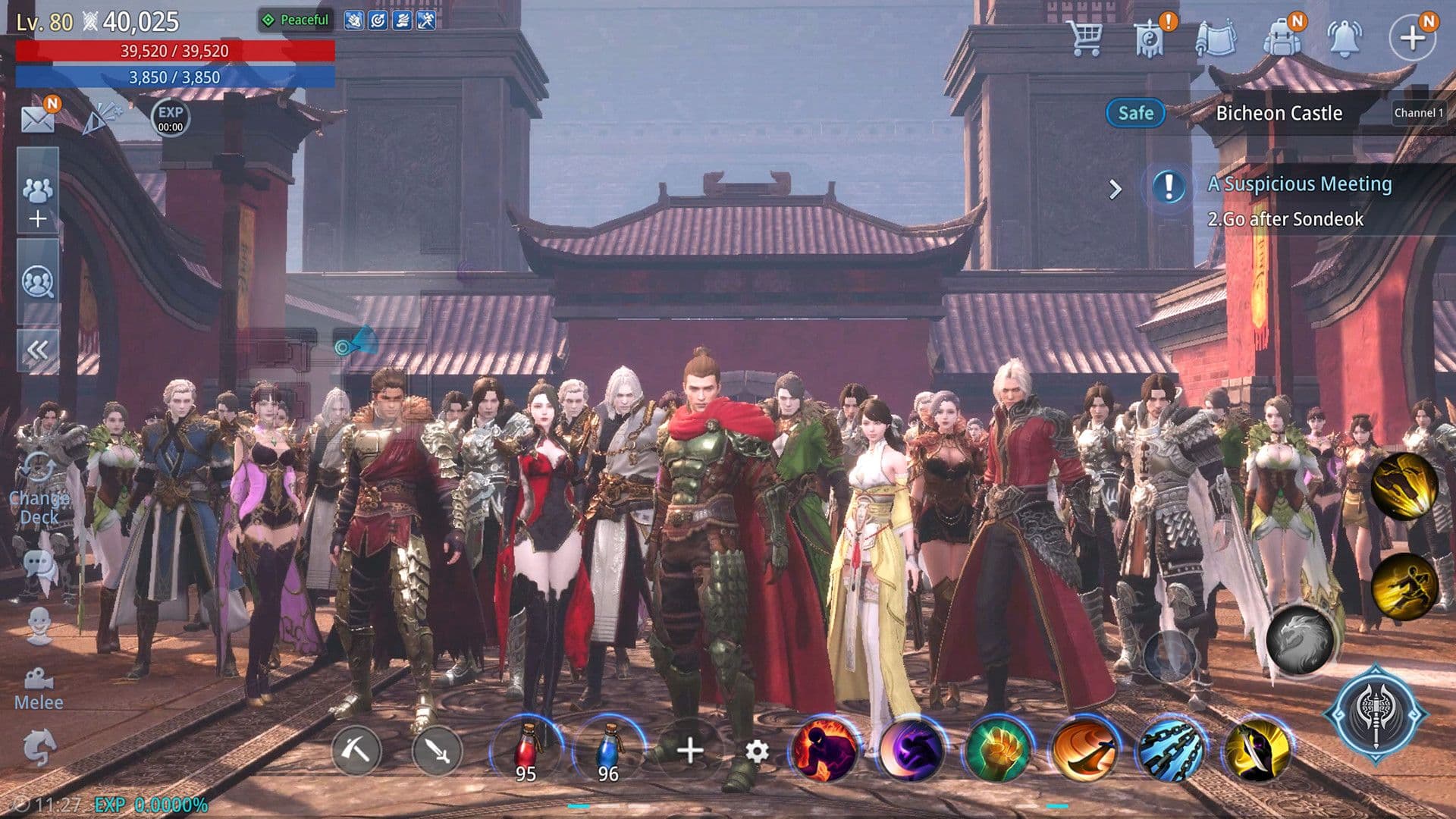 However, the pinnacle of group PvP battles in MIR4 is the Castle Siege Conquest. Here, clans engage in epic battles on a massive scale, with the victor earning the right to rule the MIR world. The rewards are twofold: the unmatched glory of sitting on the throne and the economic benefits that come with it. In MIR4, every battle, every alliance, and every strategy culminates in a rich and immersive gaming experience.
Character Classes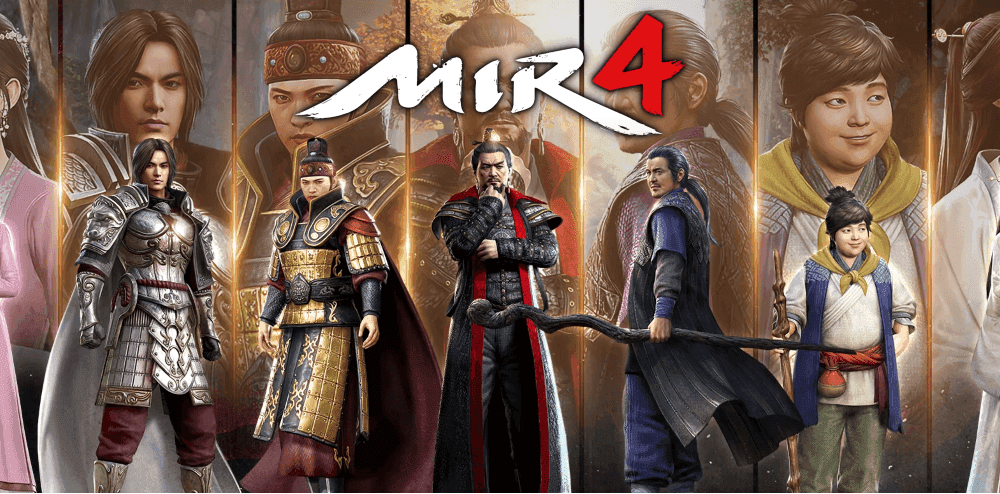 The game offers four distinct character classes, each tailored to fit different gameplay styles:
Warrior: Wields a heavy great sword to pulverize enemies.
Sorcerer: Harnesses the power of elemental magic.
Taoist: Provides divine support with recovery spells.
Lancer: A specialist who can attack and defend simultaneously using a long spear.
Arbalist: A huntsman adeptly alternates between tracking and evasion

Darkist: Utilizing her ranged spells, she instills terror and dominates foes with potent poison and curses.

How to Get Started
Visit the Official Website: Head over to MIR4's official website to begin your journey.
Choose Your Class: Decide on a character class that aligns with your gameplay style.
Engage in Battles: Dive into the game, explore the world, and participate in PvP and PvE battles.
Develop Skills: Focus on enhancing your character's skills, both in combat and life skills.
Join a Clan: Collaborate with other players, join a clan, and participate in large-scale battles for territory and glory.