Introduction
Discover Loot by Rogue, an on-chain rogue-like in the expansive MCH Verse. Developed by MCH Co., Ltd., it merges adventure and strategy seamlessly. Wallet or not, experience thrilling quests and mint Loot NFTs with MCHC based on results.
Overview
Dive into the captivating world of "Loot by Rogue," a casual rogue-like on-chain game set in the expansive MCH Verse. Developed by MCH Co., Ltd., this game offers players a unique blend of adventure and strategy. Even without a wallet, players can embark on thrilling adventures, and the outcomes of these escapades can be minted as Loot by consuming MCHC. As you navigate through treacherous dungeons, you'll discover random equipment of varying rarities. These pieces of equipment can be minted as Loot NFTs, preserving details like your dungeon route, vanquished enemies, and player status on the blockchain for potential use in future games.
What is Loot?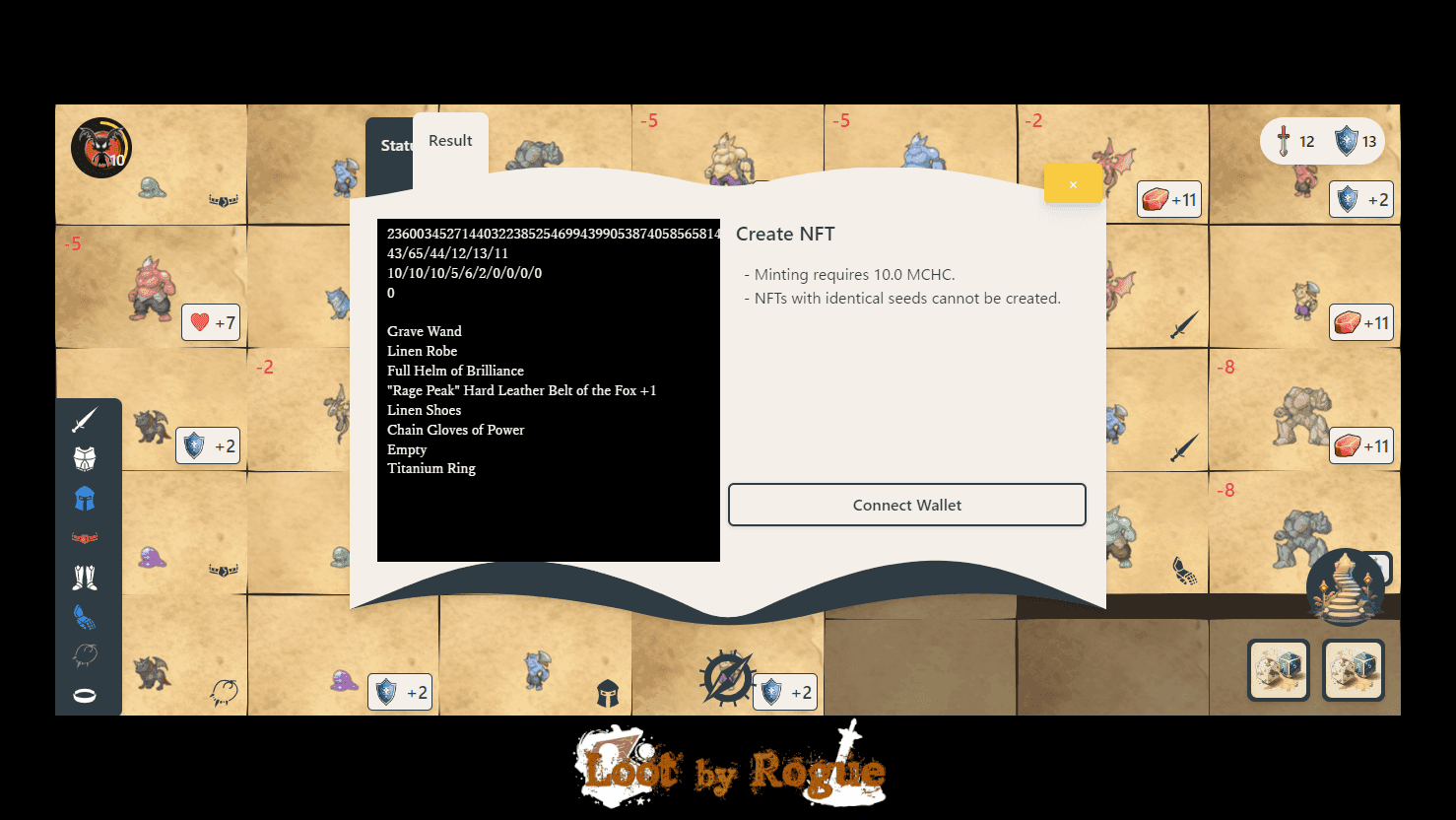 In "Loot by Rogue," players have the opportunity to mint NFTs that record the gear they've acquired in dungeons. These records, known as Loot, are unique in that they only contain text information, specifically the names of the gears. While Loot itself doesn't have any inherent utility, its design anticipates the emergence of secondary use cases that leverage the composability of NFTs, such as third-party applications.
Gameplay Features
"Loot by Rogue" is more than just a dungeon crawler. It's a game that seamlessly integrates blockchain technology, allowing players to mint their in-game achievements as NFTs. The game's design ensures that all information, from the equipment you find to the enemies you defeat, is stored securely on the blockchain. This not only provides proof of your accomplishments but also opens the door for potential future integrations and uses in other games or platforms.
How to Get Started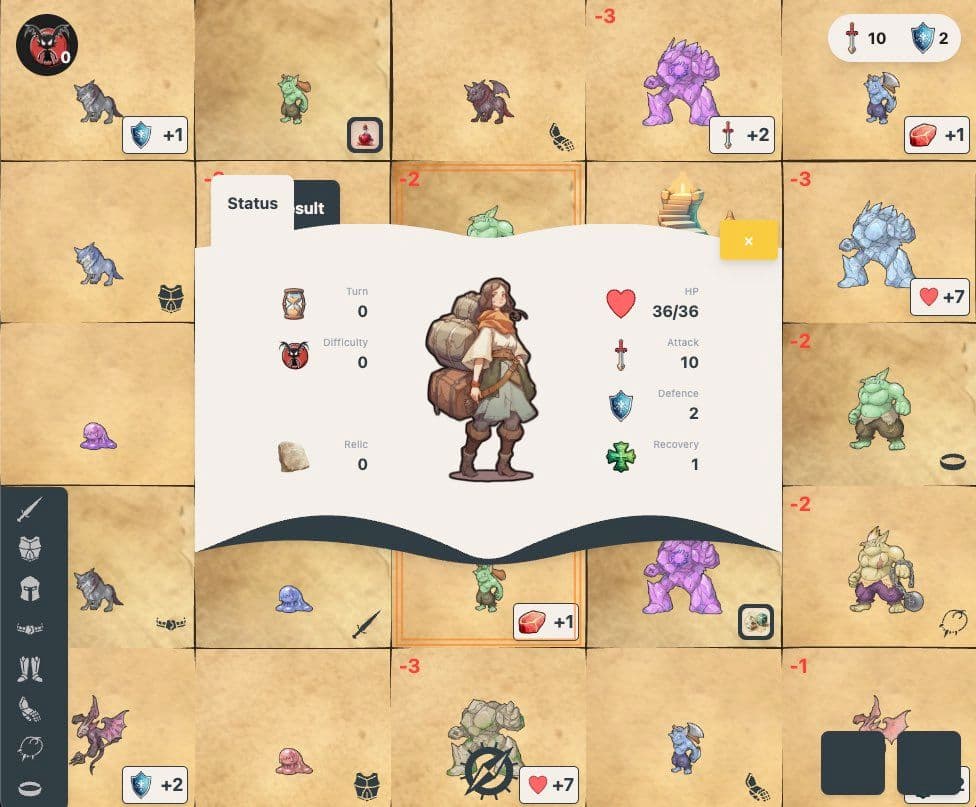 Embarking on an adventure in Loot by Rogue is easy and exciting. Here's a step-by-step guide to help you dive into the game:
Step 1: Access the Official Website
Open your web browser and visit the official Loot by Rogue website.
Step 2: Choose Your Mode
If you have a digital wallet, select the "WALLET CONNECT" option to integrate it with the game.
New to the game or don't have a wallet? No worries! Choose "GUEST PLAY" to start playing immediately. Remember, you can connect your wallet and mint loot after your game session.
Step 3: Embark on Your Adventure
Dive into the game world, exploring dungeons filled with mysteries, challenges, and treasures.
As you navigate through the dungeons, gather equipment to enhance your character's abilities.
Step 4: Understand the Game
Click on the "HOW TO PLAY" section on the main page. This section provides valuable insights into game rules, mechanics, and item descriptions. Familiarizing yourself with these details will enhance your gameplay experience.
Step 5: Mint Your Loot
Once you've completed your adventure, it's time to claim your rewards.
Use 10 MCHC to mint your loot, turning your in-game achievements into tangible assets.