Introduction 
Endless dungeon crawlers are an incredibly popular gaming genre, with tons of decorated titles both from major and indie studios. The list includes Hades, Hollow Knight, Dead Cells, and many more. The web3 gaming industry is starting to see its first signs of the genre gaining traction, and Koakuma is leading the charge. Koakuma is an MMORPG dungeon crawler with a unique art style, tons of replayability, and layers of complexity for players to digest.
The game takes place within Laria, and you are tasked with taking out enemies along your way to keep the kingdom safe. Unlike in traditional games, wherein the equipment are just mere cosmetic and collectibles, players will get to enjoy ownership of the equipment and various other NFTs looted along their adventures.
Characters
Koakuma makes sure to pull you into its lore within the Laria universe, and each of the five characters reflect a different playstyle for players to choose from. The two revealed characters so far are Grane and Casey. The latter is a fast and agile fighter that constantly dashes through enemies for quick bursts of damage. On the other hand, Grane is more suitable for prolonged fights as his kit makes him a bruiser that can sustain a lot of damage while swinging his sword around.
The list of all five possible playstyles with the three unnamed characters is below:
Fighter - Grane
Assassin - Casey
Tank
Mage
Archer
Skills
Skills are special abilities that are specific to the character you are playing. They are usually more powerful than your regular attacks and have cooldowns corresponding to how strong they are. Skills can be categorized into several different types.Some of them are designed to directly deal damage, heal your hero's health, buff its stats, or weaken your enemies. You need to familiarize yourself with your hero's skills to bring out their full potential.
On top of the cooldown, skills in Koakuma adopt a similar system to abilities in League of Legends for example, where each cast will consume either mana or rage depending on your hero's role. When you cast a skill, mana that can be regenerated over time or rage that increases by attacks, are consumed depending on your selected hero/role.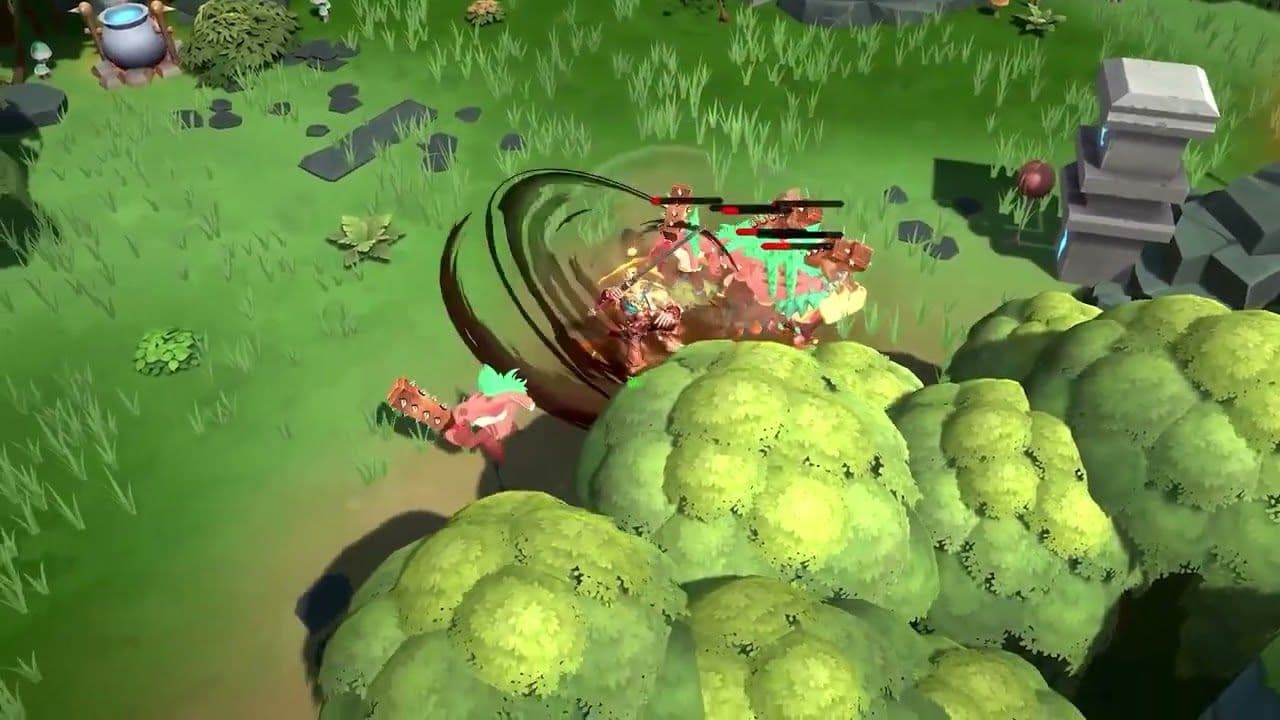 For example, when a mage casts a fireball, certain mana will be consumed. In contrast, when a warrior uses their ability, it costs rage. When your hero's mana or rage bar is low, skills cannot be casted even if they are off cooldown.
Runes
Runes are adopted by various RPGs and are essential in getting your character stronger. The most popular games which utilize runes to add a new ability to your equipment are God of War and The Witcher III: Wild Hunt. Koakuma adds their own spin onto runes and how they behave in-game with a tremendous amount of detail and work put into it.
Each rune added to your weapons or skills, depending on its rarity, can completely alter its in-game animation. Their main function is to increase the effect of the skill. Only one rune can be inlaid into a skill. For example, two fireballs are released when the original fireball spell is inlaid with runes.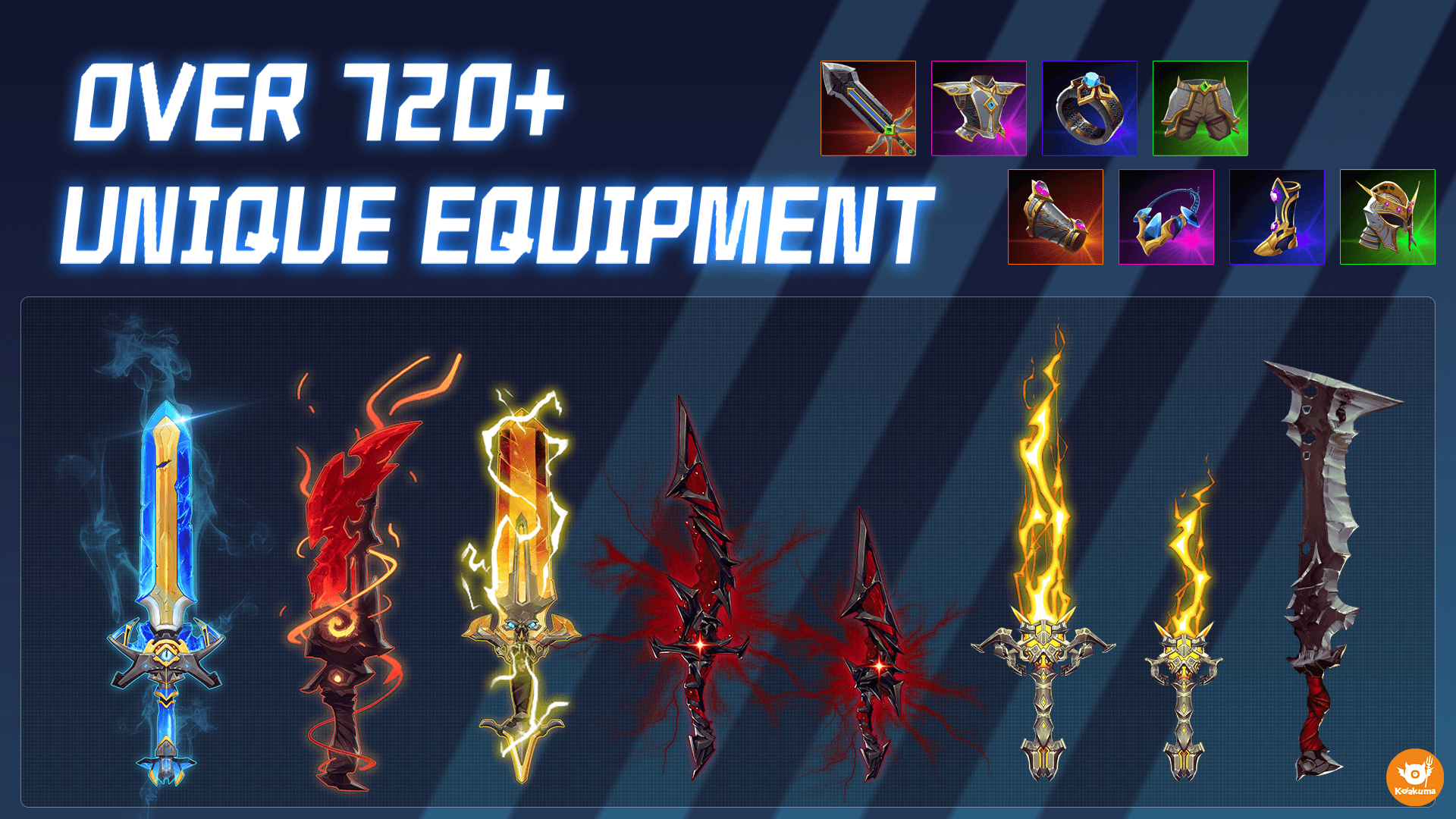 There are several types of skill runes, each of them has a different purpose so you get the opportunity to pick and choose the ones you need the most to strengthen your hero's build. A number of what skill runes can do include the following:
Improves skill power
Adds or lengthens skill effect attributes
Increased the number of attacks or increased the attack range
Reduced skill consumption
Add skill special effects
How to Get Started
You can directly enjoy the Koakuma Closed Beta 2 at the moment through the Elixir launcher.
Minimum and Recommended System Requirements
Minimum:
OS: Windows
CPU: Intel i5 / AMD Ryzen 5

GPU: NVIDIA GeForce GTX 970 / AMD RX480

HDD: 512 MB

RAM: 8 GB

Recommended:
OS: Windows
CPU: Intel i7 / AMD Ryzen 7
GPU: NVIDIA GeForce GTX 1080
HDD: 1 GB
RAM: 16 GB