Overview
Impostors is a web3 gaming title that revolutionizes the social deduction genre with its gameplay modes. The core mode, a murder mystery theme, has one or more players acting as "impostors" who kill "innocents." When bodies are found, players vote to identify the murderers. In between voting rounds, innocents complete tasks through mini-games on the map. Innocents win by voting out all impostors or completing tasks before being killed, while impostors win by killing all innocents before they complete tasks or are voted out.
Alien NFTs
Genesis Aliens are some of the rarest and most valuable NFTs in the Impostors ecosystem, with only 10,420 ever created. Each character has a unique combination of traits and statistics that determine their rarity. When paired with UFOs and/or Pets from their own galaxies, Genesis Aliens gain significant stat boosts. The interaction between Aliens, UFOs, and Pets will continue to evolve over time.
Impostors allows players to customize the appearance of certain characters with individual cosmetic items such as backpacks, hats, body patterns, eye traits, bodysuits, pants, and more. However, this feature will not be available for generative NFTs like the Genesis Alien, but rather for non-generative characters and equippable items. These in-game cosmetics in Impostors serve as visual upgrades that enhance the player experience and like many free-to-play multiplayer games, cosmetics are the main source of revenue for the publisher. It's important to note that cosmetics do not provide any advantage in gameplay or stat boosts.
Game Modes
Social deduction is a popular genre in online gaming that became widely popular during the pandemic of 2020 with the rise of indie game, Among Us. It is fun, easy to play and highly social. With over 500 million users, it is a great opportunity for Web3 gaming to thrive. Impostors currently hosts a very similar playstyle, and plans to continue expanding the gaming ecosystem and economy in the future by adding new features, tools, and game modes.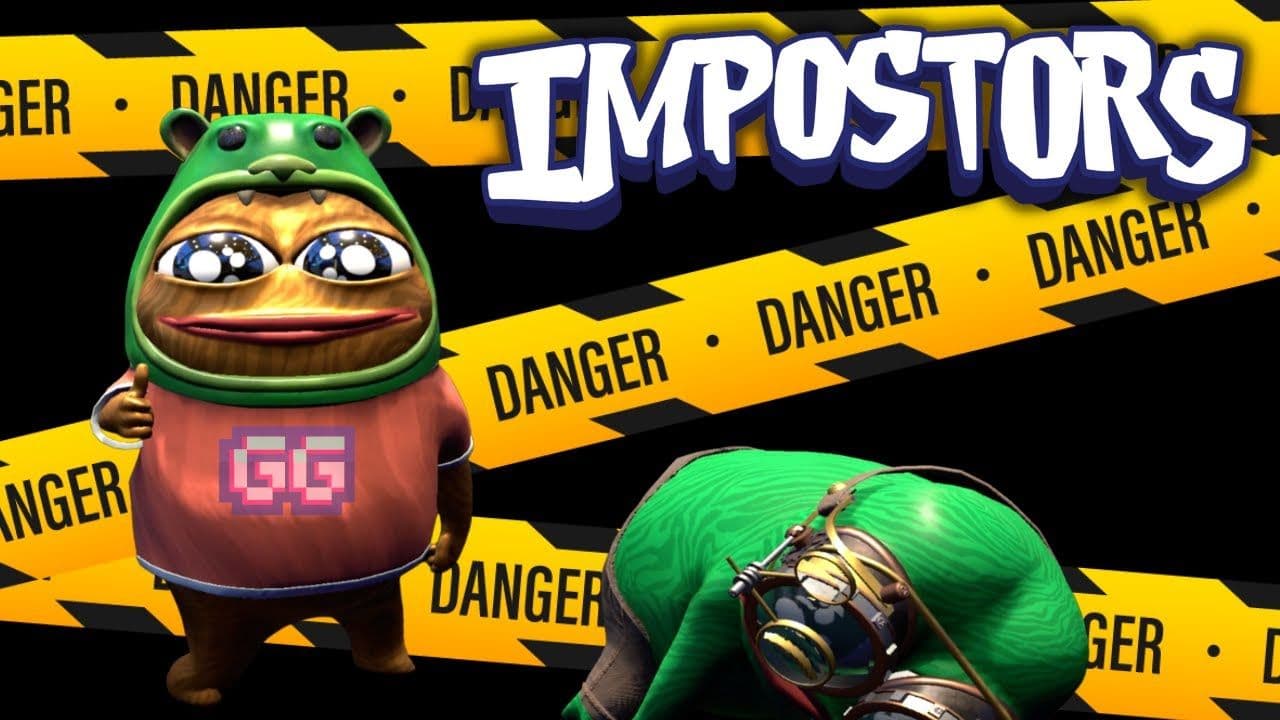 Currently, anyone jumping over from Among Us will be very familiar with all of the mechanics Impostors has to offer. Once you are in a lobby with other players, at the start of the game, you will be prompted whether you are a crewmate or an impostor. In the case of being the latter, you will be tasked with carefully walking around and trying not to raise any suspicion of you being the impostor while taking down crewmates. On the other hand, crewmates need to finish a set amount of tasks around the map in order to escape and win.
In the future, two key tools to enable community contribution and user-generated content into the game: the "Map Maker" and "Game Mode Maker." The Map Maker allows users to customize maps and rules within existing modes like social deduction. The Game Mode Maker provides powerful tools for users and companies to create their own scripting logic.
The Impostors Metaverse is continually updated with new, original games to create a diversity of experiences and new ways to earn. These tools will empower the community to create unlimited gameplay experiences and monetize them by selling their creations as NFTs in the marketplace. Impostors aims to become a true user-generated content (UGC) sandbox, where players contribute to the in-game content available to all players.
How to Get Started
At the moment, Impostors hosts regular playtests for their NFT holders, which can be bought through Opensea or Gigamart. Down the line, these playtests will start to open up for the public to try out as well and participate in. The game's Open Beta is part of Phase 2 on its roadmap, so that will come some time during early 2023.