Overview
Fight Legends is a game featuring the best fighters in the Multiverse. Players can collect in-game assets and level up their Fighters while trading, battling each other for ranking, and customizing their fighting style. There are many ways to experience Fight Legends - players can compete against each other for rank, or they can try Story mode to uncover their Fighter's motivations. With prizes on offer for participating in challenges and tournaments, it's easy for players to experience this game for themselves. 
Naturally, fights are at the core of Fight Legends, and the studio wants to make sure every fight is entertaining. The game offers tight gameplay mechanic, which is designed to develop a strong competitive community of players. There are two different modes: Arcade Mode, which will feature pure skill-based competitive gameplay and Enhance Mode, which will allow players to customize their fighters with additional strategic moves for the ultimate pixel-perfect outplay.
All items in Fight Legends are player owned NFTs and can be earned through Fight Legends' Story mode as well as other rewards or prizes like tournaments. NFT Enhanced Mode will also be using a mixture of NFTs and $FIGHT for its in-game currency. Players spend that currency to level up fighters, collect rare items and much more by simply playing the game.
The Gym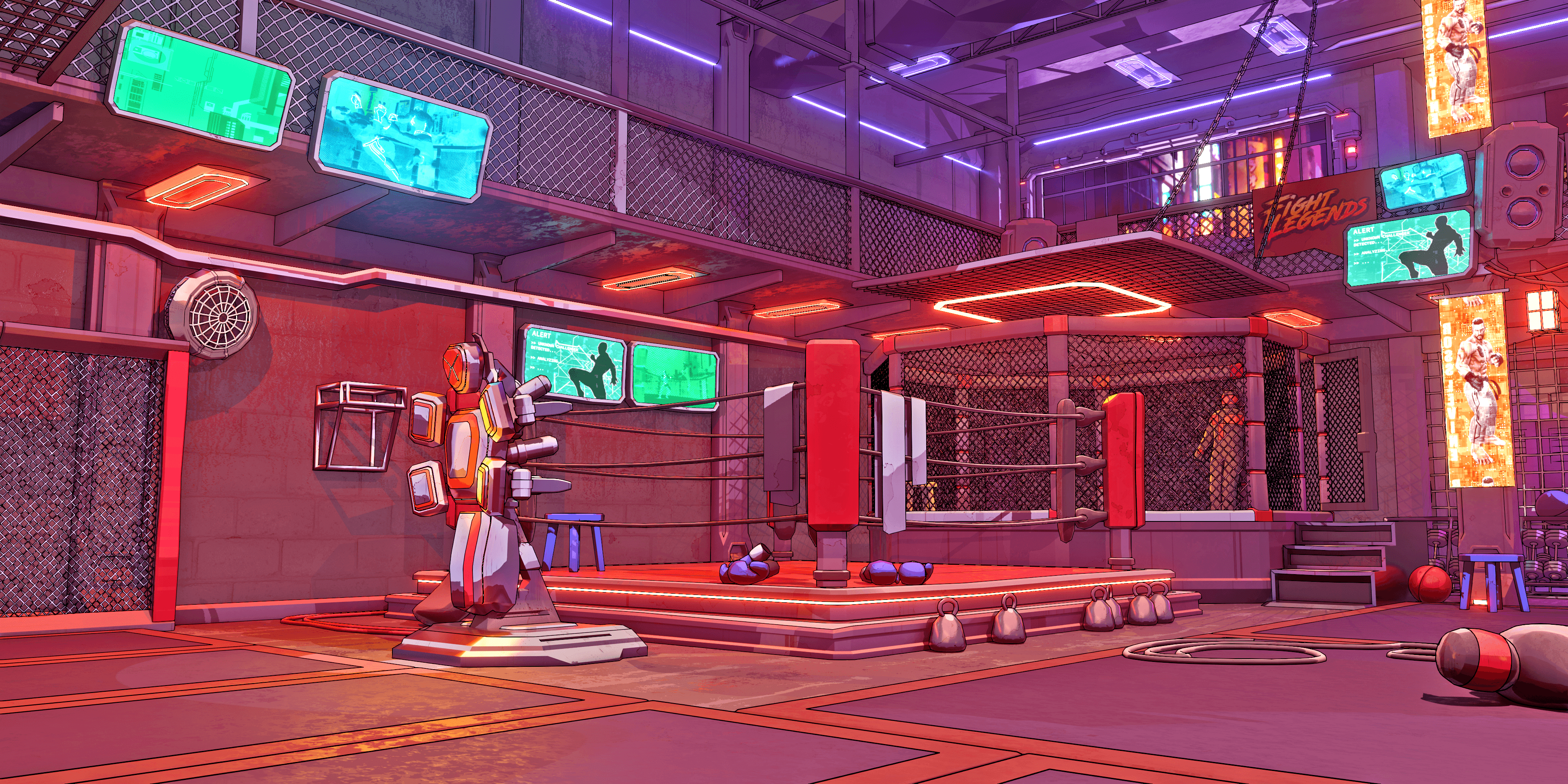 Within the Fight Legends multiverse, a Gym serves as the player's base of operations. The level of a Gym corresponds to the number of Fighters that can be trained there at the same time. For example, a level one Gym can only accommodate one Fighter for training at a time.The higher the level of the Gym, the more Trainers the player can have inside there simultaneously.
The Gym is where players can train their Fighters, customize their roster, equip, and unequip items for their Fighters, and prepare for their next battle. Gyms can be customized with cosmetic items that can be obtained through purchases or rewards for a more personalized experience, and for when eventually players come visit your gym so it is identifiable within the community.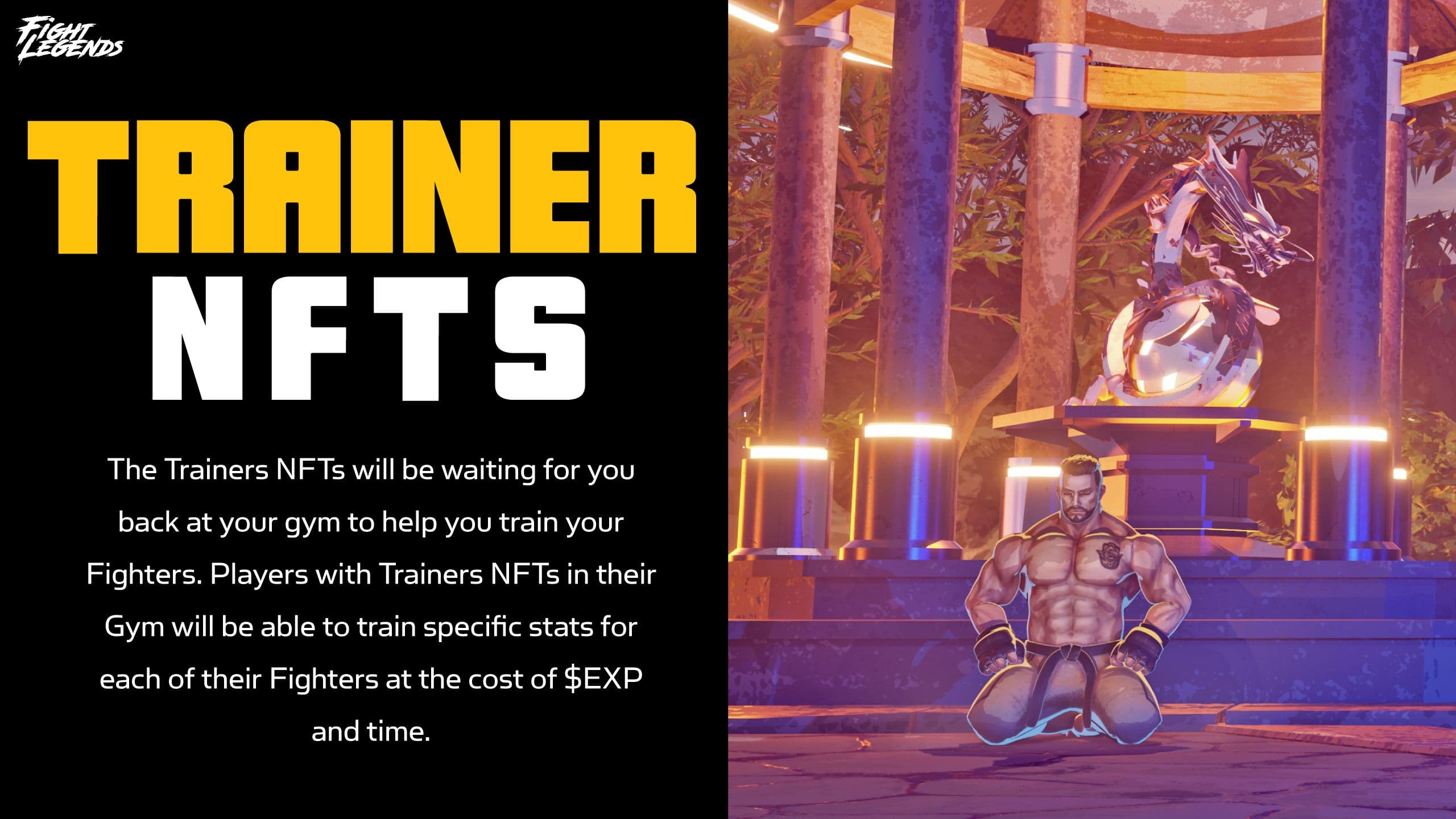 As the player's Fighter levels up and trains, the Gym also gains experience points (EXP) and levels up. When a Fighter reaches the maximum level in their current progression, they will need a certain amount of $FIGHT or a larger amount of $REWARD to level up. It's important to note that the higher the level of the player's Gym, the more Trainers they can equip at once, which can give them a competitive advantage by increasing their efficiency in training.
Game Modes
PvE (Story Mode)
In Story Mode, players can choose a roster of up to three Fighters to take with them on their single-player adventures. These Fighters can be used strategically to win matches and progress through the game.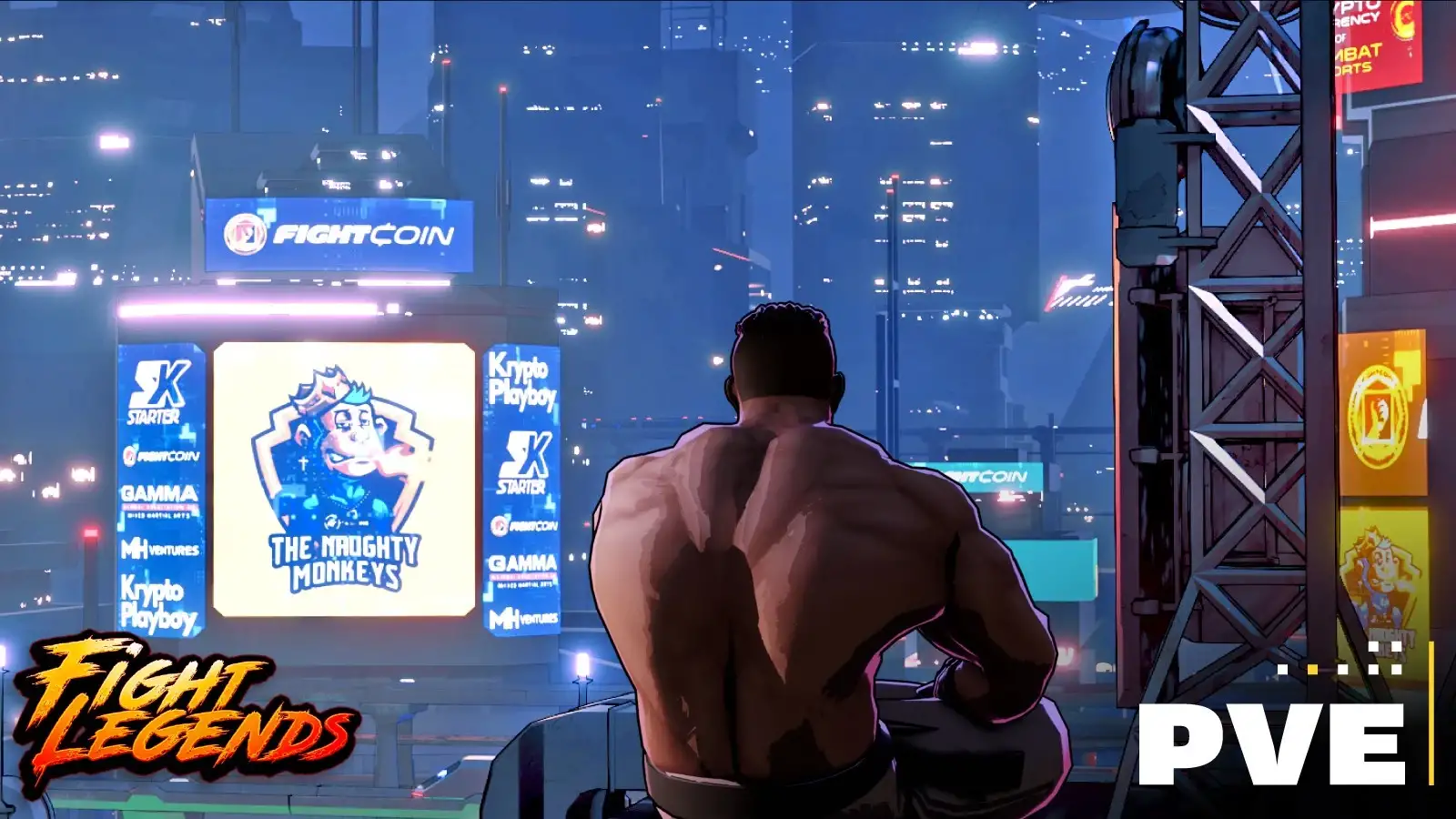 Fight Legends is divided into regions, each of which has several sub-areas. Players will need to fight their way through these areas, completing missions and discovering secrets to earn tokens and in-game assets.Each region's sub-areas serve as eight different stages for fights. Each area features its own part of the story with multiple fights and events, culminating in a final boss fight against a unique character for that area.
To complete each area, players must do so in one go. They cannot swap Fighters or regain health after a fight, so they must defeat all opponents or be defeated themselves. It is important to choose the roster of Fighters wisely, as they will not be able to change them during the course of the area.
PvP (Arcade and Ranked Modes)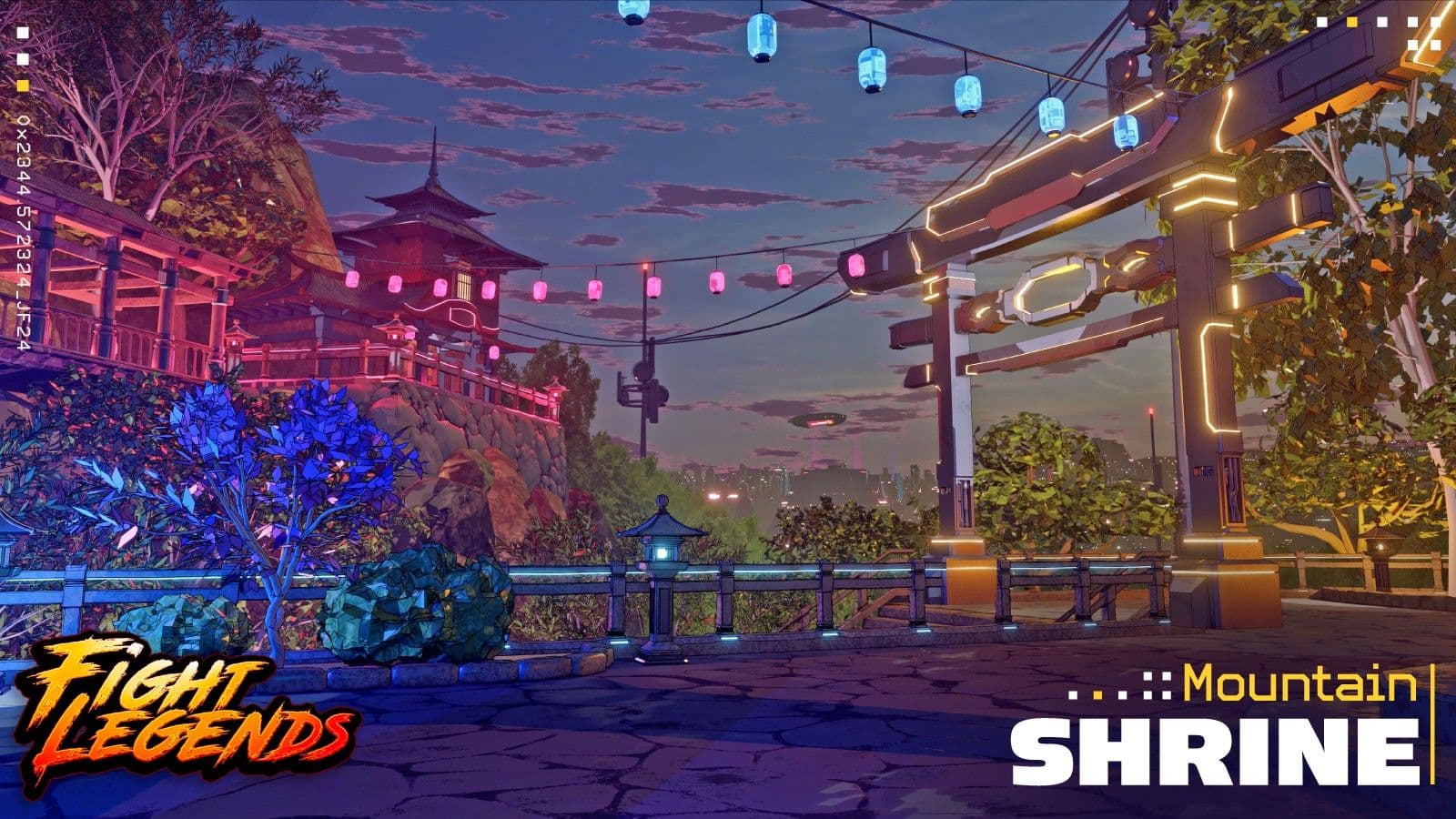 Arcade mode in Fight Legends will offer all the classic fighting game modes that players enjoy, including player versus player (PvP) online or local, player versus computer (CPU), and a training mode to practice combos.
When playing online, players can use the Fighters they own as NFTs or choose from a selection of Fighters that can be rented for free, with the rewards being split between the player and the Fighter's owner. In Arcade mode, Fighter levels, stats, and items are deactivated, and all Fighters are constantly balanced to ensure a fair fight. The only thing that matters in this mode is skill. 
On the other hand, ranked mode is where the players' true skill level is put to the test once they go up against other fighters. Each match's result will affect their XP and leaderboard ranking. Players within certain ranking brackets at the end of each competitive season will receive rewards that can be used to further progress in the game and keep the same momentum. 
How to Get Started
Fight Legends currently features technical demos available for members of the community to play, as long as they hold a Bloody Face NFT. The supply is capped at 3333 and provides the following perks:
Early demo testing access.
VIP lounge access.
Special fighting stage selection.
Unique cosmetic items & gym accessories.
Access to special tournaments & potential discounts for public buy-in tournaments.
At the time of writing, there is no other way to play the game or contribute to the game's development progress outside of holding the NFT and actively playing the live technical demos. There hasn't been a target release date set for when the public will get to play Fight Legends. Once there is, we will update you, so make sure to follow us on socials and stay tuned.