Introduction
Cyber Titans is a multiplayer strategy game with crazy mechanics where you lead your titans against the world. Recruit your titans, position them on the field and send them into the battleground.
Overview
Cyber Titans is an autobattler strategy game, revolving around a multiplayer gameplay experience where players lead their team of Titans against opponents from around the globe. What makes Cyber Titans stand out is its unique gameplay mechanics. Players can choose from 43 distinct characters, merge Titans, level up their totem, and visit the Cyber Shop to manage their economy and equip their Titans with potent items. By correctly combining characters, players can activate synergies that enhance their team's overall power and ultimately be crowned the winner of their lobby.
Gameplay
Cyber Titans is played on a 64 square board, with 8 rows and 8 columns, but players will need to think strategically about which pieces to choose and how to position them on the board. In addition to selecting pieces, players can also upgrade their pieces and purchase new ones using in-game currency.
There are still two main ways to play Cyber Titans: Quick Game and Tournaments. In a Quick Game, players compete against each other to see who can survive the longest, with the last player standing declared the winner. The tournaments are structured as a simple bracket system, offering  daily challenges and the chance to qualify for even greater prizes. To participate in these tournaments, players can either pay the entrance fee or redeem CTTs that they've earned by playing Quick Games or previous Tournaments.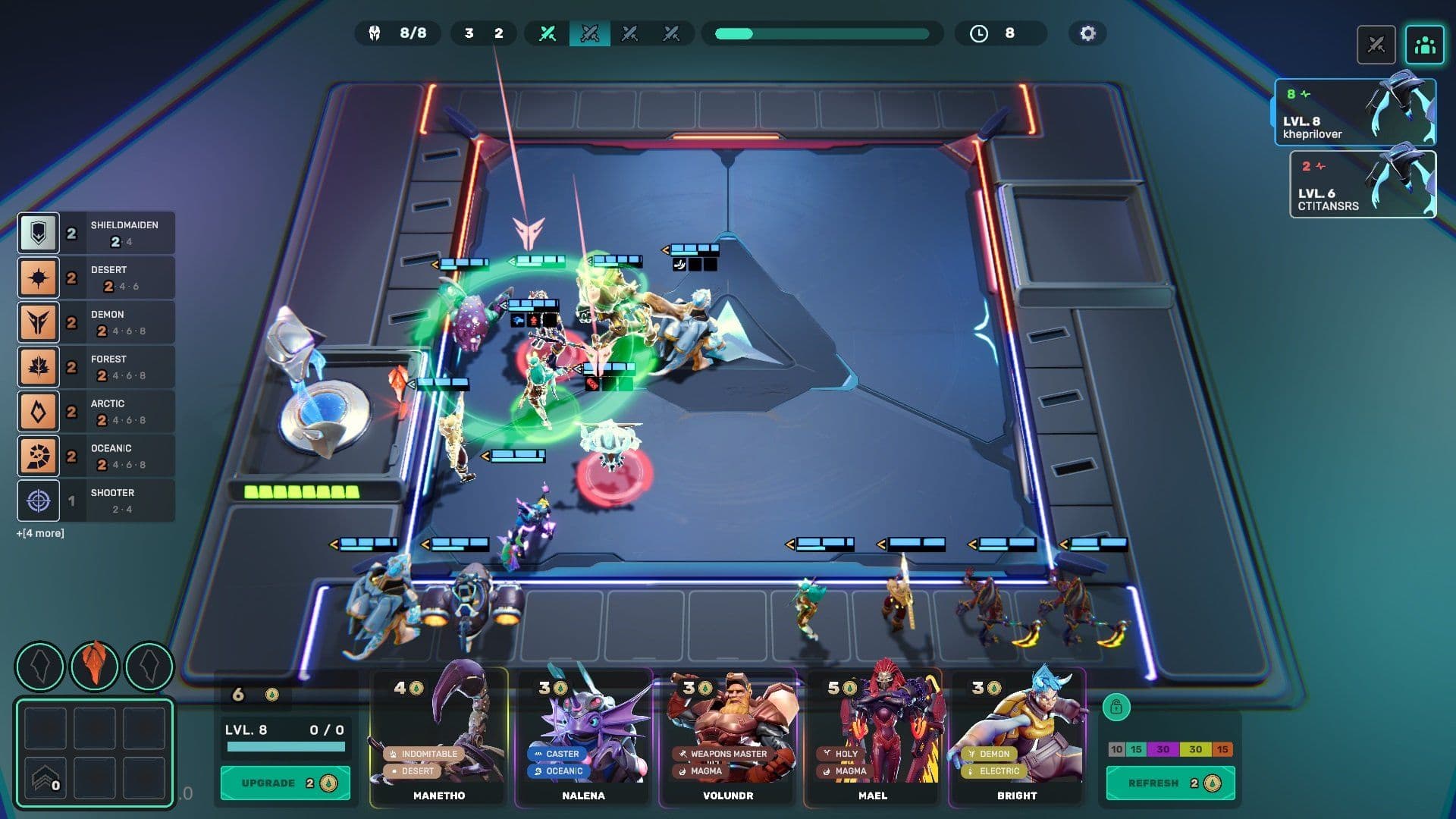 Challenger Tournaments are a great way to test your skills and compete against other top players. With high stakes and even greater rewards, these tournaments are not for the faint of heart. But for those who are up for the challenge, they offer an exciting opportunity to prove their worth and claim the top prize. In addition to the tournament mode, Cyber Titans also offers a variety of unique pieces with different abilities and strengths. Players will need to experiment with different team compositions and find the ones that work best for them. They can also upgrade their pieces and purchase new ones using in-game currency.
How to Get Started
Cyber Titans currently has a Beta version available for download for both PC and Mac users through their website and Elixir for those who want to play the game through a launcher.