Introduction
Battle Derby is an innovative racing game that pioneers the "proof of skill" system in its gaming economy. Unlike traditional games influenced by investments, Battle Derby prioritizes skill, ensuring a level playing field. Whether you're a free-to-play gamer or an NFT collector, the game offers equal opportunities for rewards through strategic progression and skillful gameplay.
Overview
Dive into the adrenaline-pumping world of Battle Derby, a racing game that aims to experiment with its new gaming economy approach, the "proof of skill" system. Unlike traditional games where investment dictates progress, Battle Derby rewards players purely based on their skills, ensuring a level playing field for all. Whether you're a free-to-play enthusiast or an NFT collector, Battle Derby offers equal opportunities to earn rewards through skillful gameplay and strategic progression.
Gameplay
Battle Derby is not just another racing game; it's a high-octane experience that combines speed, strategy, and skill. The game boasts an array of tracks, each with its own set of challenges and quirks, ensuring that players need to stay sharp and adapt to succeed. From high-stakes races where every second counts to time trials that test your precision, Battle Derby keeps the adrenaline pumping.
Battle Derby revolutionizes the play-to-earn model with its 'Proof of Skill' system, a game-changer in the industry. This system eschews the typical pay-to-win dynamics, instead rewarding players based on their actual in-game performance and abilities. It's a meritocratic approach that ensures the most skilled players are recognized and rewarded, fostering a competitive and fair environment that's sustainable over the long term.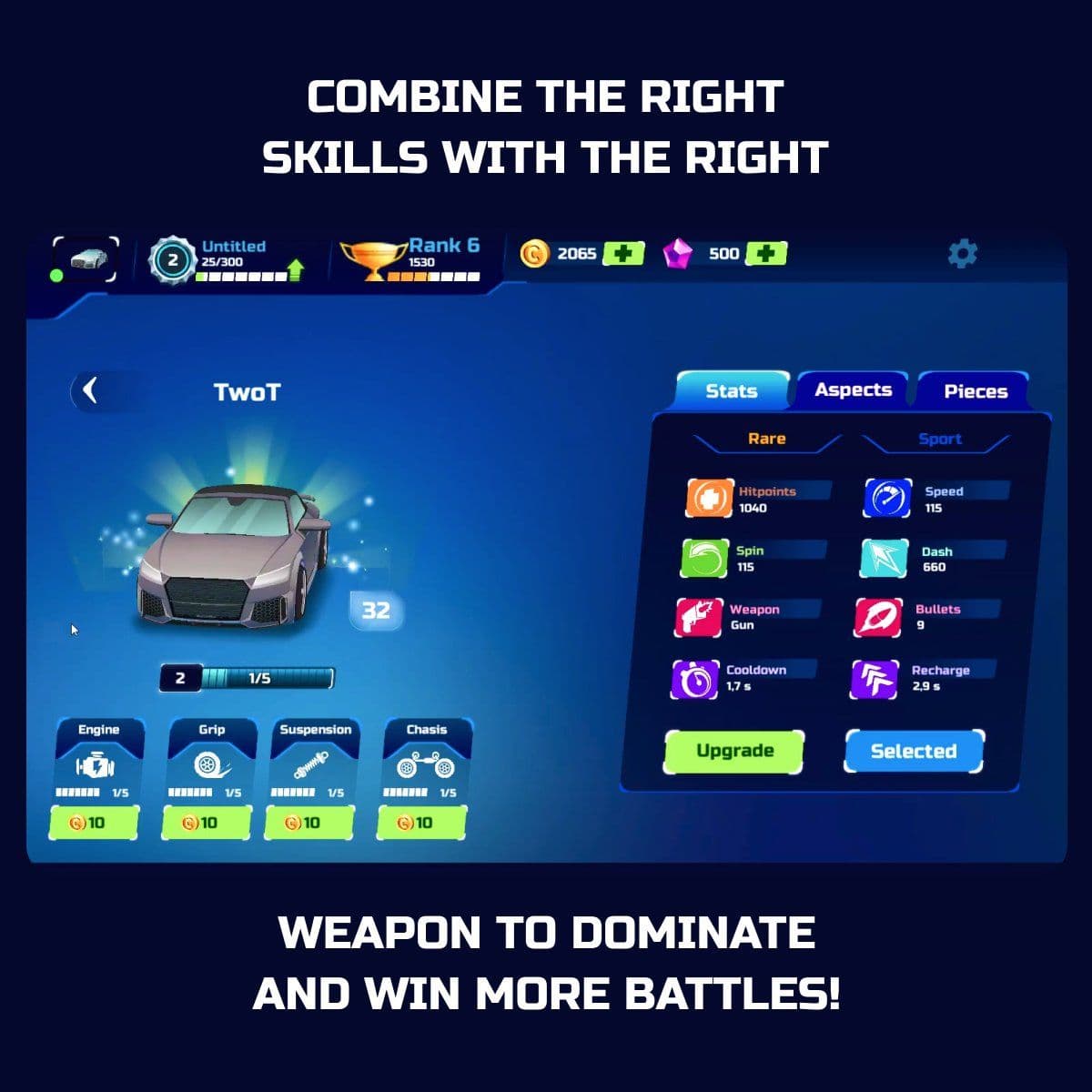 The game introduces an ingenious scholarship system, a win-win for both NFT car owners and new players. Owners can lend their digital vehicles to others, providing a gateway for new players to enter the game without upfront investment. In return, the NFT owners earn BattlePoints, which can be used to unlock additional in-game rewards. This system not only democratizes access to the game but also incentivizes the community to grow and thrive together.
Thanks to the game's dynamic mechanics, players can expect a fresh and unique experience every time they hit the track. The unpredictable elements and skill-based challenges mean that success lies in a player's ability to outmaneuver and outplay their opponents consistently. 
How to Get Started
Sign Up: Create an account to join the Battle Derby community.
Choose Your Vehicle: Select from a range of cars, each with unique attributes and abilities.
Learn the Tracks: Familiarize yourself with various racing tracks, mastering each turn and obstacle.
Hone Your Skills: Practice makes perfect. Sharpen your racing skills to outmaneuver your opponents.
Compete and Earn: Enter races, compete against players, and earn rewards based on your performance.