Overview
Aurory is one of the most promising free-to-play MMORPG games at the moment in web3 gaming. Its active community, recognizable art style, and being one of the first to become a home for many experienced personnel moving over from traditional gaming to blockchain helped it to its rise to fame.
Aurory takes place in the world of Antik, where players need to form a team of Nefties in an attempt to become the best player. The game's NFT collection present on Solana represents the profile pictures and characters players can be in-game. 
Nefties
If you thought Pokemon are cute, you probably haven't met Aurory's Nefties yet. They are little creatures spread far and wide across the Aurory universe, and every player's main goal is to travel around the world hunting them down, capturing them, and assembling the greatest Nefties team possible.
Once you train them and level them up to the powerful Nefties you desire, you can compete in various PVP and PVE modes for supremacy against other players on the leaderboard. However, this involves an element of strategy to differentiate the casual from the professional players.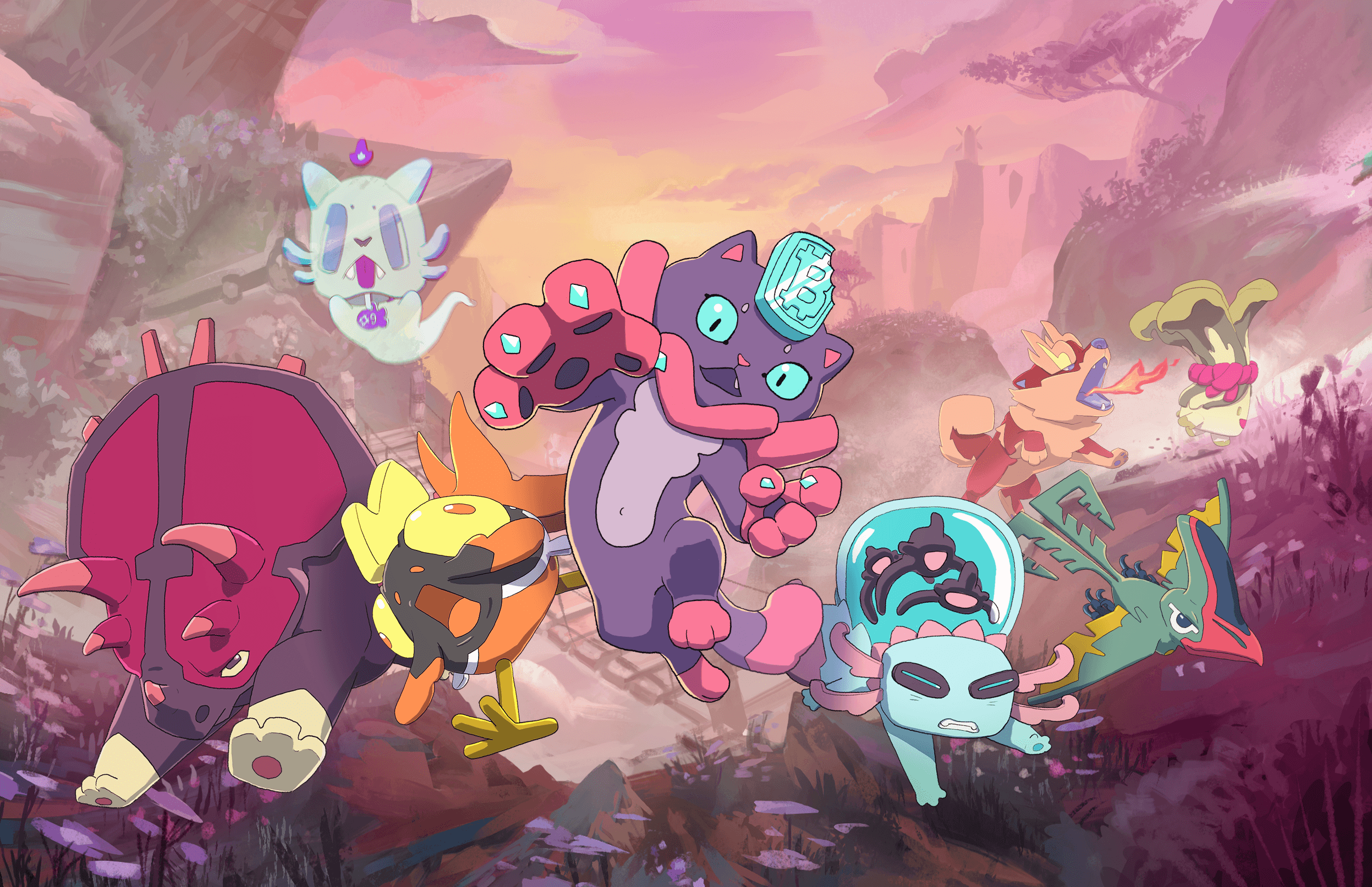 Each Neftie within Aurory belongs to a specific species, each with their own set of skills and attributes. In combat, Nefties can take on a variety of functions, including defence, damage, sabotage, support, and manipulation. These various roles can all be assigned freely by the player to the Neftie they believe has the best stats to fill each one.
Each Neftie is an NFT that can be bought, sold, and traded freely. This instantly shows the power of digital asset ownership if it had been around during Pokemon or any other game with the majority of its gameplay focus on collectibles.
Modes
PvE
Aurory is one of the few web3 games in the industry that puts major focus on delivering a strong single-player experience for those who want to enjoy a captivating storyline. The PvE mode gives players the opportunity to play as both Sam and Helios, the two extremely rare characters within the game's NFT collection.
Sam is more suitable for clearing waves of enemies, storming through unknown territory, and is able to carry large weapons. On the other hand, Helios is more nimble and is most suitable for climbing trees and teleporting through structures using its magical powers.
The PvE mode guides the player through Aurory's world and storyline and prepares them for what is to come ahead once they make the jump to PvP. This is done mainly through holding your hand throughout the entire process of capturing, training, battling, and nurturing a Neftie till it becomes powerful enough to confidently take on anyone.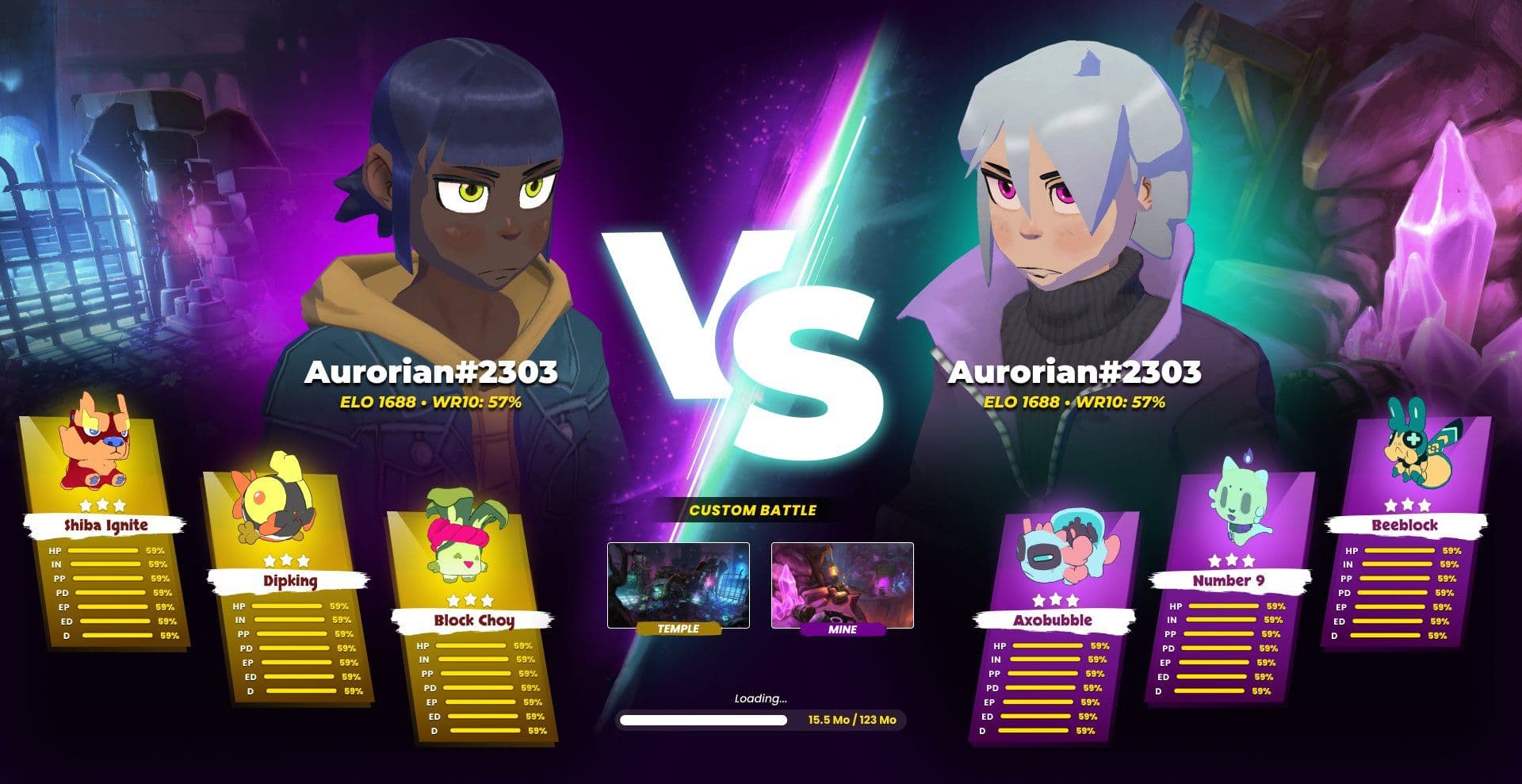 PvP
PvP is where players take their best lineup of Nefties onto battle and compete with other teams all over the world. The battle starts by having a 'draft system' that helps players anticipate their enemies' strategies to form an effective counterattack.
Players take turns putting forward their Nefties and powering them up with special ability cards. Aruroy gives each player a turn during the game till you are able to take out the entire enemy's lineup.
Aurory gives players the chance to showcase their strategic skills as you can easily increase your chances of winning a game against another player by re-ordering the attack pattern of your Nefties.
How to Get Started
Embark on your journey in Aurory Tactics by following these steps:
Step 1: Access the Game
The alpha version of Aurory Tactics is now open to everyone. You can play it in your browser at: Aurory Tactics
Step 2: Complete the In-Game Tutorial
There is an in-game tutorial to walk you through the basics of the game. Make sure to complete it to understand the game mechanics.
Step 3: Visit the Nexus
The Nexus is the central hub of Aurory where you can trade $AURY, visit the marketplace, and launch expeditions. In the future, you will start your PvE and PvP journeys from here as well.
Step 4: Play for Free and Earn Rewards
Yes, the games are free-to-play, and you can earn rewards.
Step 5: Participate in Adventures (Optional)
Initially, the Prologue to Adventures will only be open to Aurorian holders and then $AURY accumulators. The Open Alpha version will be available to everyone in due course.
Step 6: Understand Aurory Tactics
Aurory Tactics is a highly competitive player-versus-player (PvP) turn-based strategy game in which your team of three Nefties is up against the opponent's Neftie team. You want to have the last Neftie standing in order to be victorious! You can find more information about the battle system in the Aurory Tactics guide.
And that's it! You're now ready to start your adventure in Aurory Tactics.