Introduction
Embark on a unique survival adventure with Providence, a web3 game developed by Dynasty Studios. Players can explore alien worlds, compete for resources, and navigate the challenges of the Singularity in this free-to-play game with a player-driven economy.
Overview
Embark on a survival adventure like no other in Providence, a AAA web3 game by Dynasty Studios. After two years of meticulous development, Providence is set to redefine the multiplayer survival genre. Prepare to explore alien worlds, compete for resources, and survive the abyss of the Singularity in this free-to-play experience with a player-driven economy.
Survival in Alien Terrains
Providence invites players into a world of survival and exploration, set against the backdrop of breathtaking alien biomes. As Trailblazers, players must adapt to survive the unpredictable conditions of fragmented alien worlds. Each environment is teeming with unique monsters, each presenting its own set of challenges and requiring players to be vigilant and resourceful.
The game emphasizes the importance of base building, allowing players to secure their Homestead. This safe haven is not just a shelter but a foundation for expansion and progression. As players become more adept at navigating the world of Providence, their Homestead grows, reflecting their journey from a mere survivor to a pioneer of alien landscapes.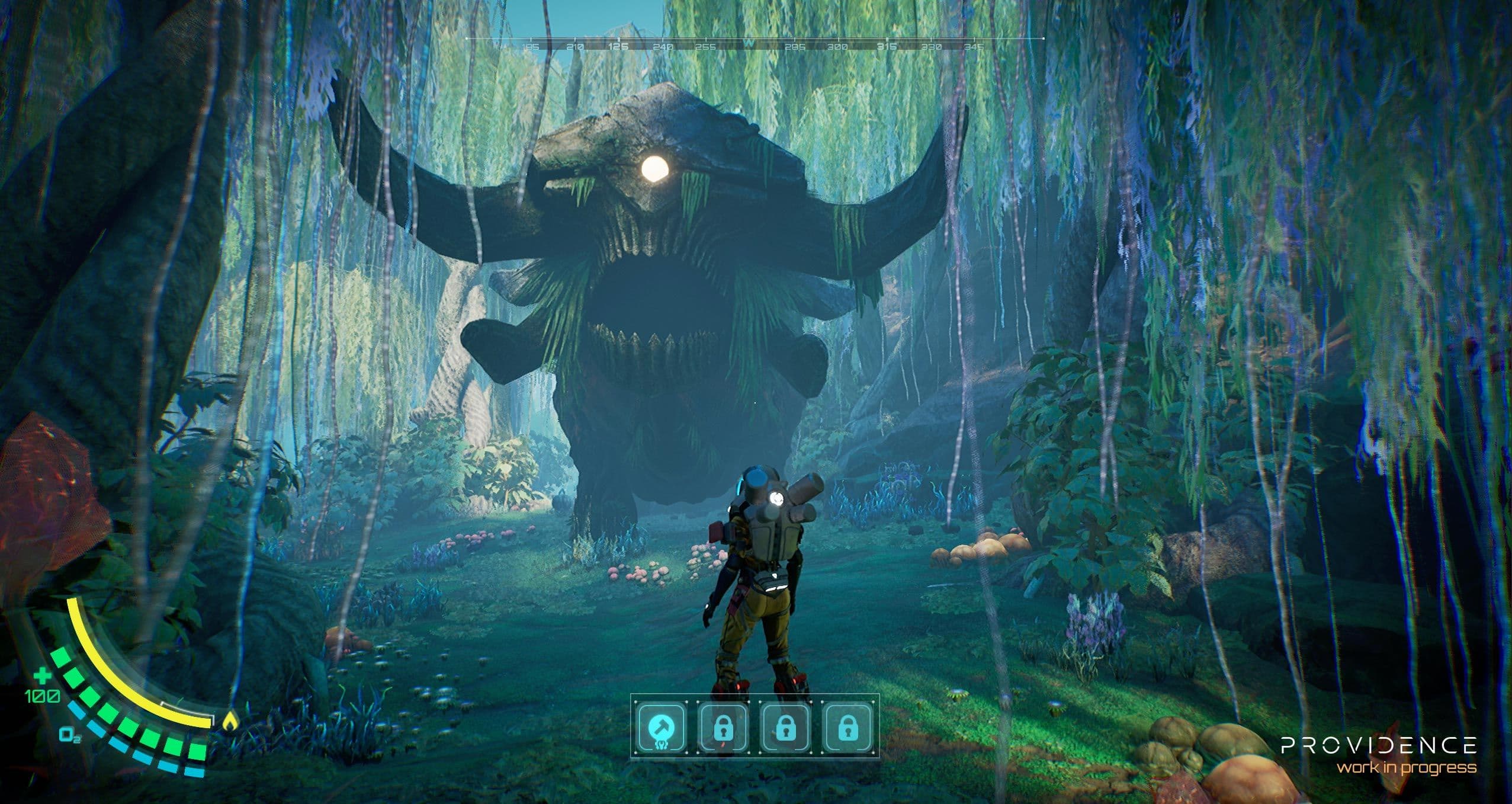 Resource management is a cornerstone of the Providence experience. Players must gather materials, craft essential items, and engage in trade to progress. The game is designed to reward strategic gathering and utilization of resources, ensuring that players can advance through their own efforts, without the need for micro-transactions.
Dynamic and Diverse Slipworlds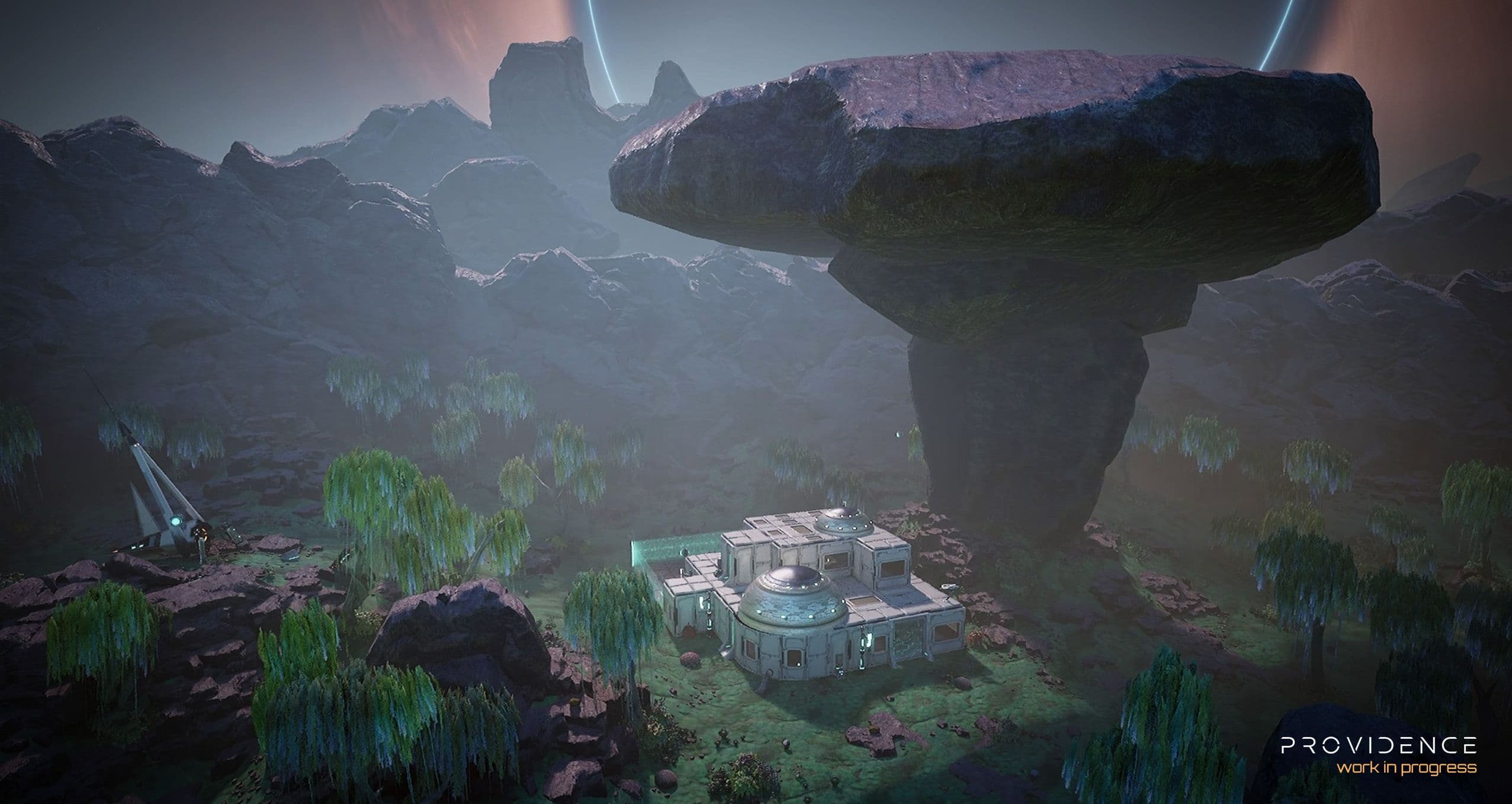 The Slipworlds of Providence are dynamic and ever-changing. Each offers distinct challenges, blending PvE and sometimes PvPvE elements to ensure that no two expeditions are alike. This variability demands that players remain adaptable, honing their skills to face whatever the Slipworlds may throw at them.
The universe of Providence is a vast canvas of destroyed planets and enigmatic technologies. Players will find themselves at the heart of the Singularity's mysteries, where the remnants of ancient civilizations and encounters with strange life forms await. The game's use of Unreal Engine 5 promises a visually stunning and deeply immersive experience, inviting players to lose themselves in the Providence universe.
How to Get Started
Dynasty Studios are working on a playable teaser experience as they progress through development and are excited to invite players to share their feedback in the near future. Players are encouraged to follow their socials and sign up with their email on the website to be among the first to participate. There is no announced date yet for testing Providence, but everyone should stay tuned!