We are happy to announce that we are partnering with Undead Blocks, the world's first web3 multiplayer zombie survival game, for a free-to-enter, play-and-earn tournament with a prize pool of $10,000.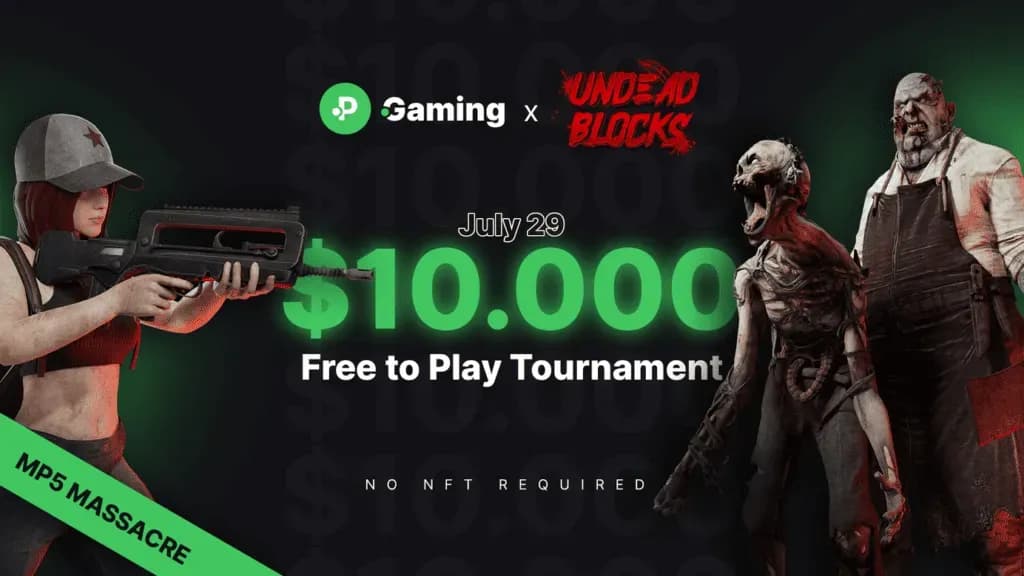 Who doesn't like a good zombie apocalypse survival FPS, right? Undead Blocks drags you into the exciting, immersive world of zombies we're all familiar with on one simple mission: survive. With a seamless onboarding process, free-to-play game modes, and sponsored tournaments, this is one of the most exciting web3 games in the space.
Developed by Wagyu Games in conjunction with Kevuru Games, Undead Blocks delivers the same addictive and never-ending replayability of the classic Call of Duty Zombies games, combined with tournaments, prize pools, edgy characters, and hilarious crypto one-liners that we can't get seem to get sick of!
Perhaps one of the most fun first-person shooter experiences currently with the familiar mechanics and competitive nature – this one's definitely a stand-outstand out title if you've been itching for a good web3 shooter.
Unlike other play-to-earn games that focus on the transaction ecosystem and NFT gated access to earning, Undead Blocks is taking the space by storm with sponsored tournaments presenting accessible and frictionless opportunities for gamers to play a thoroughly enjoyable game and earn as they attempt to climb a competitive leaderboard!
Here's what Grant Haseley, Executive Director of Undead Blocks had to say about the collaboration:
"We are incredibly excited to partner with Polkastarter Gaming for the MP5 Massacre. We look forward to showcasing our game to some of the top Web2 FPS players around the world, many of who will receive exposure to crypto and NFTs for the first time in their lives."
With the game already closing out a $20,000 sponsored pistol speedrun on the 10th of July, with casual players, tryhards, esports pros, and content creators getting involved alike – we're truly excited for this upcoming tournament and we're inviting all of you to join!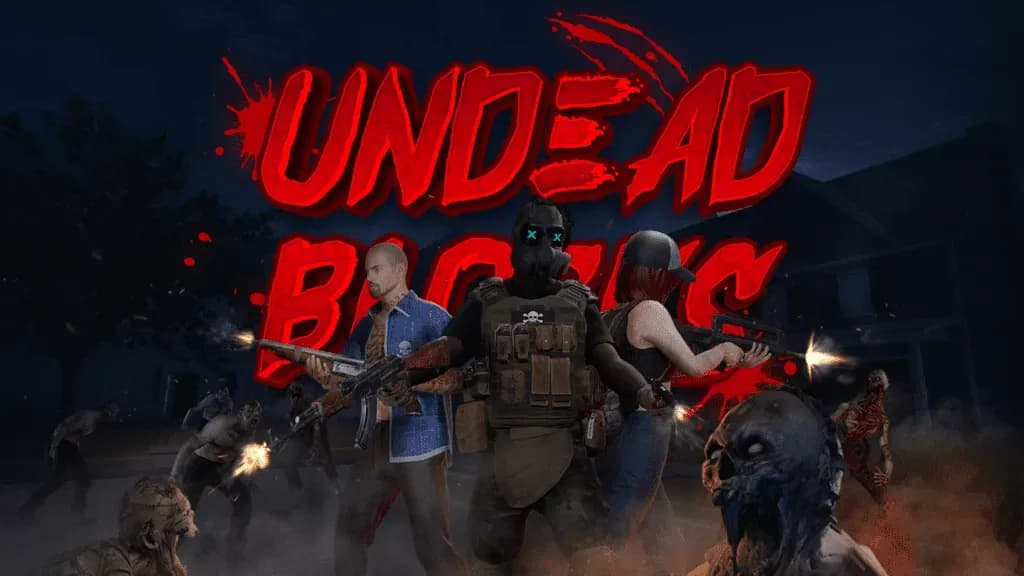 Tournament Details
 The weapon of choice? MP5
With more exciting updates and announcements yet to come regarding game mode, tournament rules and beyond – you won't want to miss this so keep your eyes peeled and your guns loaded as we gear up towards the 29th of July.
How to Get Started
To start practicing for the Undead Blocks tournament today, download the game beta directly at undeadblocks.com
Join the PGG family today!