Our GAM3 Awards, a standout event in web3 gaming, is set for a grand return this December 2023. Excitingly, our panel of judges includes familiar figures from 2022 and new voices spanning various corners of web3 gaming. Among the noteworthy additions are experts from web3 gaming venture capital firms, blockchain and ecosystem specialists, infrastructure partners, and content creators. We're also privileged to have esteemed leaders from the gaming realm and tech giants like Amazon and Google joining our distinguished jury lineup.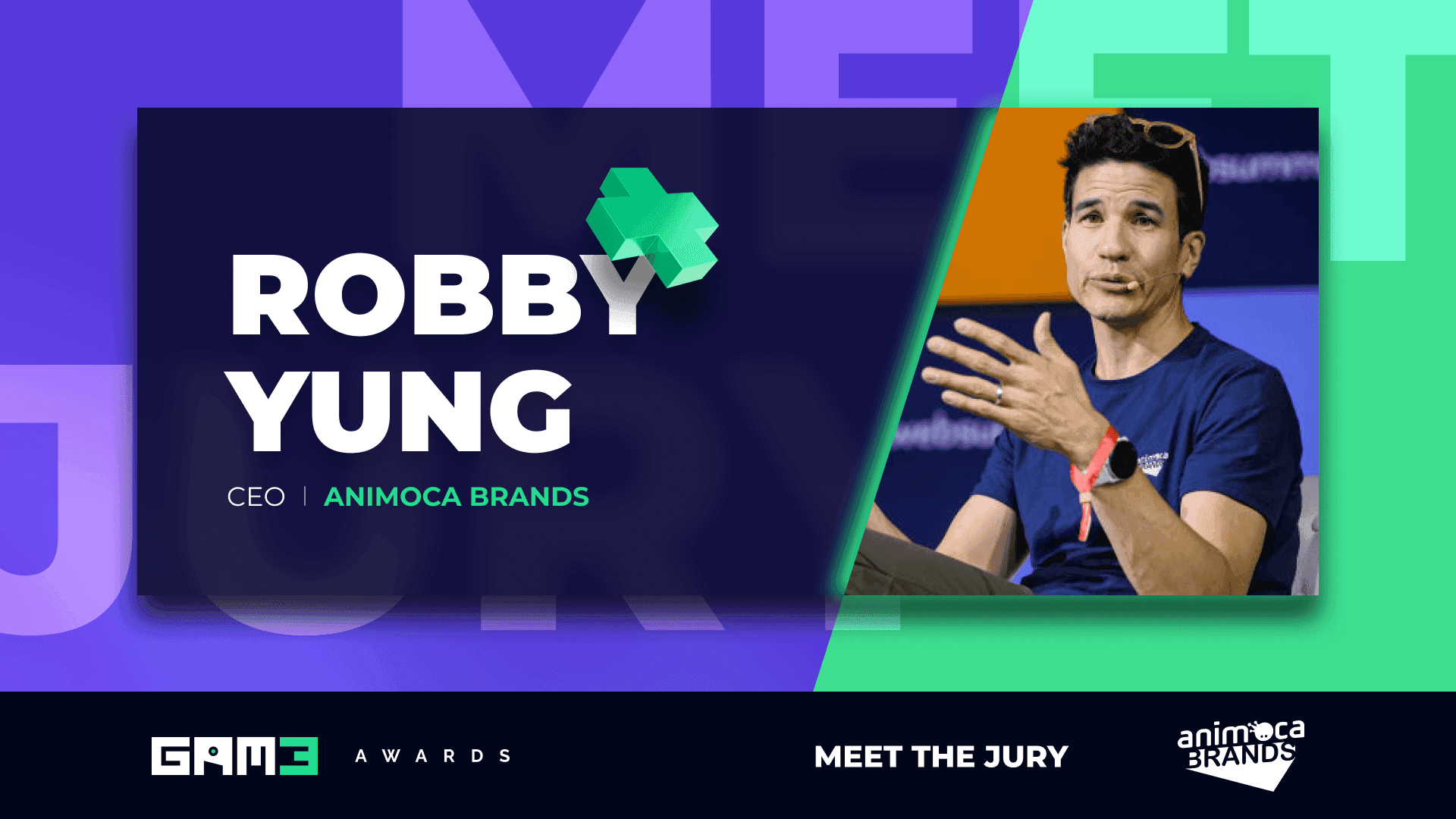 We are proud to introduce one of our jury members Robby Yung. Robby is CEO of Animoca Brands – a leader in Web3 gaming and investing, and the company behind the Sandbox. Robby's career has focused on the TMT industries, from the early days of analogue and web 1.0 to traditional ad-supported media and free-to-play games.
1. What is the most enjoyable part of your role?
"I love meeting enthusiastic builders in Web3. I'm lucky to have a job where I'm constantly meeting new entrepreneurs, either at conferences and community events, or in my role as an investor, and it's inspiring just to see how much passion there is out there for the space."
 2. How do you see the progress made in web3 gaming since last year?
"I think that 2023 is going to be remembered as a milestone year, on the one hand because the economic downturn meant that only the most dedicated (or well-funded) developers continued building, but on the other hand, because the kinds of games that we're seeing launch now (Wreck League, NFL Rivals, etc) are far more polished than the first generation of Web3 games."
 3. What is the most valuable addition web3 brings into gaming, from your perspective, if any? 
"True digital ownership, for sure. When gamers pay for things, be they whole games or in-game items, they deserve to own them, and anything less seems like a broken promise."
 4. What is your outlook on 2024 and beyond for web3 gaming? 
"I think we're going to see more and more great games coming out that incorporate tokenization and all the benefits of true digital ownership that result from that."
The return of our GAM3 Awards in 2023 promises to be a celebration of the web3 gaming industry's growth and innovation. With industry figures like Robby Yung on the jury, the event is set to recognize excellence in the ever-evolving world of web3 gaming.