Our GAM3 Awards, a standout event in web3 gaming, is set for a grand return this December 2023. Excitingly, our panel of judges includes familiar figures from 2022 and new voices spanning various corners of web3 gaming. Among the noteworthy additions are experts from web3 gaming venture capital firms, blockchain and ecosystem specialists, infrastructure partners, and content creators. We're also privileged to have esteemed leaders from the gaming realm and tech giants like Amazon and Google joining our distinguished jury lineup.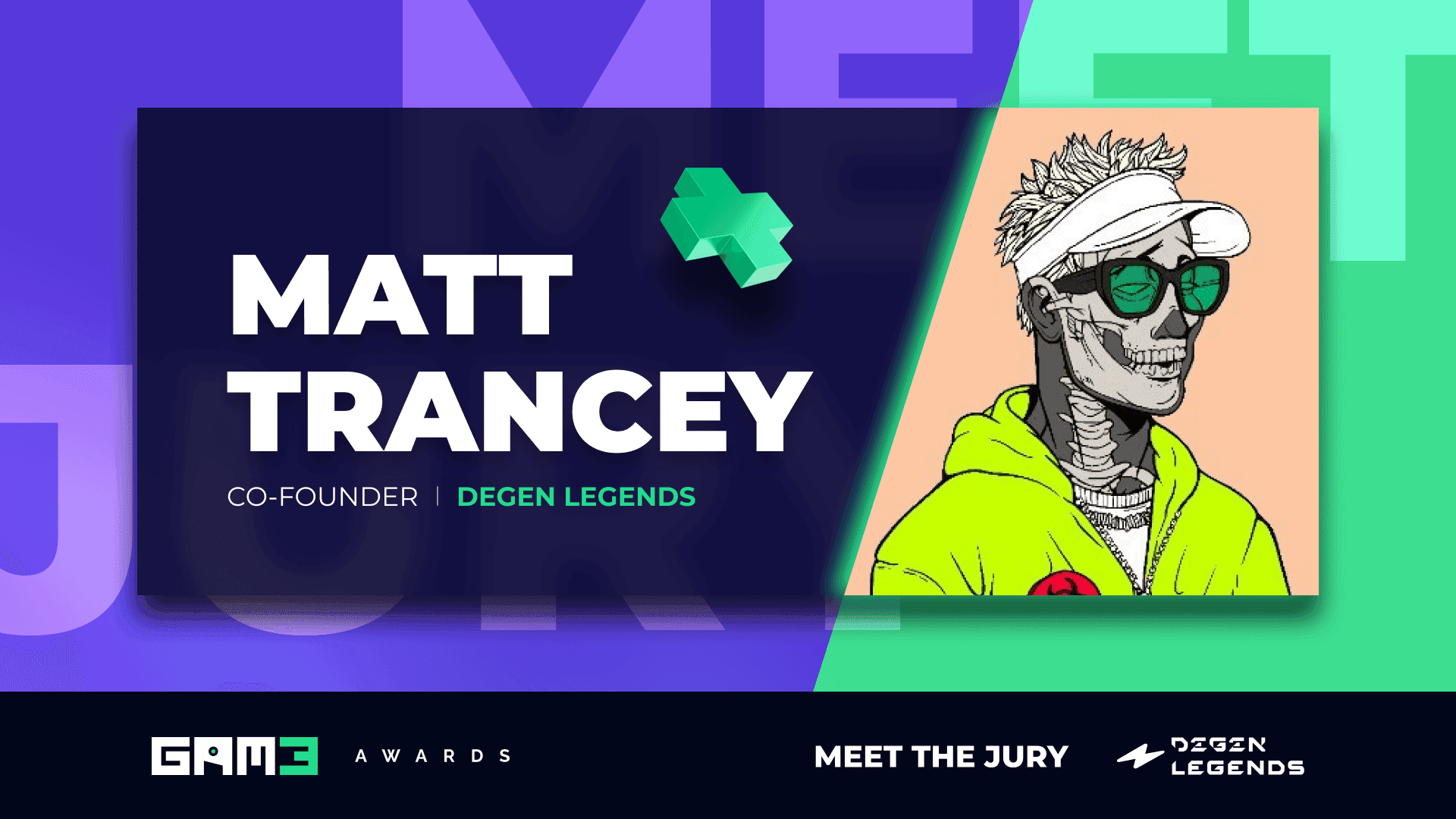 We are proud to introduce one of our jury members Matt Trancey, Co-Founder of Degen Legends and Head of Partnerships at Sniper.
1. What is the most enjoyable part of your role? 
"The most enjoyable part about my role is helping foster a new industry with lessons learned from growing mainstream esports at MLG."
2. How do you see the progress made in web3 gaming since last year? 
"The progress made in Web3 Gaming in 2023 is showing maturity. The standard of quality has risen at least 3x and we're only talking about games that are showing potential for mainstream adoption are dominating the social conversation."
3. What is the most valuable addition web3 brings into gaming, from your perspective, if any?
"Web3 adds new a layer of gamification that comes with understanding the financial markets. Another layer of rewards are earned by the ""pros"" of the games, no longer waiting for acknowledgement by audience to earn an income playing games."
4. What is your outlook on 2024 and beyond for web3 gaming?
"2024 will continue to bring new use cases and bigger players to the Web3 gaming ecosystem. Almost every major publisher is experimenting with newly designed systems for real-world markets."
The return of our GAM3 Awards in 2023 promises to be a celebration of the web3 gaming industry's growth and innovation. With industry figures like Matt Trancey on the jury, the event is set to recognize excellence in the ever-evolving world of web3 gaming.