Our highly anticipated GAM3 Awards, a significant event within the web3 gaming landscape, is scheduled to return this December 2023. We've just revealed the event's jury lineup, which combines familiar faces from 2022 with fresh representatives hailing from various sectors of the web3 gaming world. Noteworthy new additions include professionals from web3 gaming venture capital firms, blockchain and ecosystem experts, infrastructure partners, and content creators, alongside established leaders in the gaming industry and technology giants like Amazon and Google.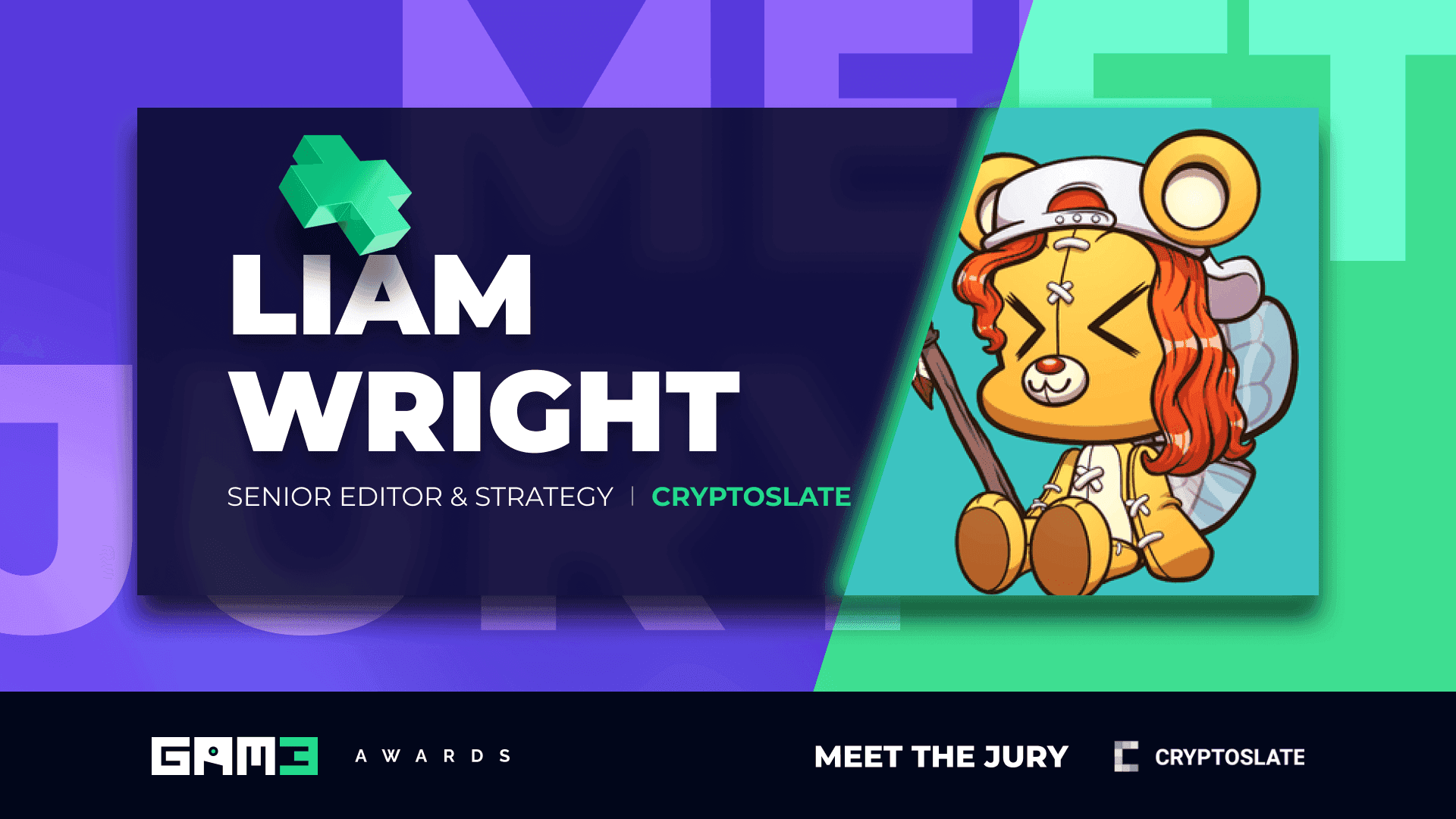 We are proud to introduce one of our jury members Liam Wright, also known as "Akiba," Liam is a reporter, editor and podcast producer at CryptoSlate. He believes that decentralized technology has the potential to make widespread positive change.
1. What is the most enjoyable part of your role?
"Be surrounded by the most brilliant individuals with the vision to disrupt the most powerful industry of the Entertainment ecosystem."
2. How do you see the progress made in web3 gaming since last year?
"Through numerous gaming conferences we attended and discussions with both the web2 and web3 ecosystem, I see a lot of positive input and the desire to learn more about how blockchain technologies can transform our business."
3. What is the most valuable addition web3 brings into gaming, from your perspective, if any?
"Ownership is the one benefit. This is Ownership which helped me understand how my experience and my contribution to a game as a player could be enhanced."
4. What is your outlook on 2024 and beyond for web3 gaming?
"More and more games to be played = more and more opportunities to offer concrete disruptive use cases for players."
The return of our GAM3 Awards in 2023 promises to be a celebration of the web3 gaming industry's growth and innovation. With industry figures like Liam Wright on the jury, the event is set to recognize excellence in the ever-evolving world of web3 gaming.