Overview
Bitmates is an expansive world where players can complete missions, gather resources, craft valuable items, fight challenging bosses, and hang out with friends! In Bitmates, players take on the role of their digital collectibles: 10,000 virtual primates living on the Ethereum blockchain. By owning one of these, players get exclusive benefits like early access to the MMO and virtual land airdrops.
The Camp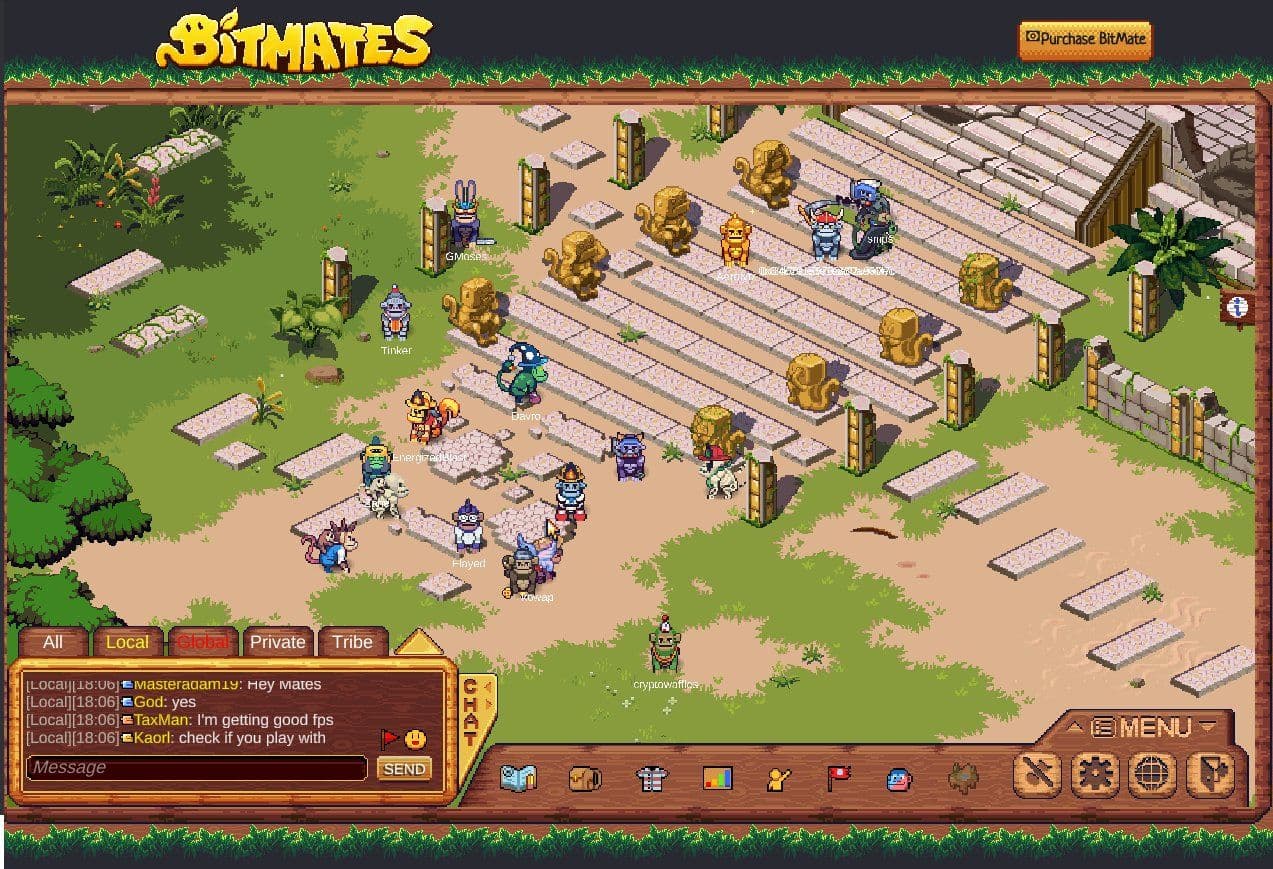 The Camp serves as a holding pen where you can have limited interactions with your Bitmate. By interacting with and feeding your Bitmate, you can earn friendship points, which enable you to teach your Monke words/phrases and also set/change their nickname. However, please note that there are cool-down periods for each interaction, including Feed (24 hours), Socialize (48 hours), and Play (120 hours).
There are seven primary regions in the game, and every Bitmate is from a primary region. Additionally, there are 21 sub-regions in the game, each within a primary region, with 6,008 out of 10,000 Bitmates residing in a sub-region. You can use Atlas to check where your Bitmate is from and claim land in the regions.
Bitmates NFTs
Each Bitmate comes with generated stats, including Agility, Charisma, Intellect, Luck, and Strength. These stats will impact gameplay in various ways, such as resource harvesting, the ability to use certain items, and questing. To add more fun and depth to your Bitmate, named traits are available. For instance, the Brain-Type trait could describe your Bitmate's intelligence, with variations such as Middle-curve. Other named traits include Wretched for luck and Meaty for strength.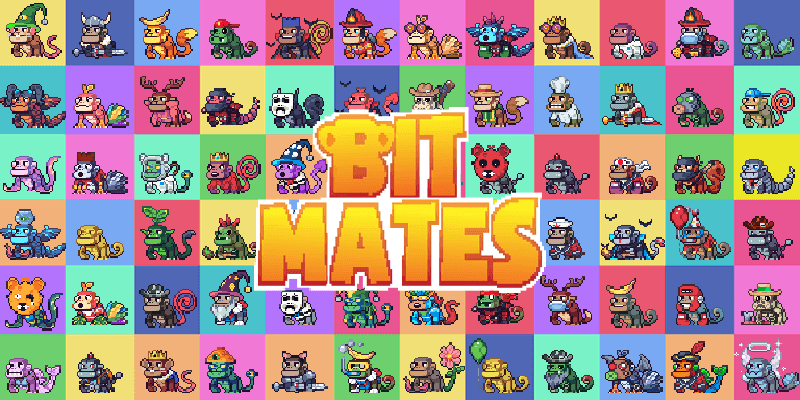 Each Bitmate also comes with itemized traits, with hundreds of possible items available to enhance their abilities and appearance. With 26 different species of Bitmates available, each species has numerous variations and unique coat colors, allowing you to find the perfect Bitmate to match your style and preferences.
To enhance your Bitmate's abilities, you can teach them various skills, including Fishing, Combat (Melee, Ranged, Magic), Mining, Lumberjacking, Woodworking, Blacksmithing, and Cooking. Mastering these skills can help your Bitmate progress through the game.
How to Get Started
At the moment, Bitmates is hosting regular Beta playtests exclusive to NFT holders. You can acquire one yourself through the TreasureDAO native marketplace, Trove, or through Opensea. There is plans to open up access to the wider public within the near future for more players to enjoy the game and help shape the game's full experience.