Overview
In Battle For Giostone, players will have the ability to create their own unique Heroes in a sea of 3.5 million different combinations. With 6 classes and 72 abilities, players will have the opportunity to pick and choose what makes their Hero stand out. Each ability is linked to a specific equipment type, such as arms or legs, making the customization possibilities endless. 
Gameplay
Matches in Battle For Giostone will take place in 5 vs 5 MOBA-style gameplay and last for 30 minutes. If none of the main structures are destroyed in 25 minutes, players will be teleported to a new location, resembling a sudden death round in a Battle Royale format. The playing field territory will shrink, ensuring fast-paced combat where only one team will emerge victorious. The Dragon Gio is a formidable foe, but players who defeat it will have the chance to pick up the coveted Giostone, which increases their Hero's stats. If the Hero holding the Giostone is defeated, the item drops and can be picked up by other players. The Dragon Gio spawns three times, and if one team collects all three Giostones, they will receive a team buff and stronger creeps.
In the game, each player controls a unique character known as a Hero, possessing a set of Abilities. Abilities are categorized into six different classes, including:
Melee Warrior
Ranged Warrior
Melee Assassin
Ranged Assassin
Melee Wizard
Ranged Wizard
Abilities occupy one of four slots, each representing a different piece of equipment: arms, legs, body, or head. For instance, an Ability such as Downbursts might be classified as Melee Warrior and occupy a passive slot in the body equipment. The game features a total of 72 different abilities, with each Hero able to equip one unique ability in each of the four slots. Abilities in the same slot cannot be duplicated, and different Hero classes receive varying boosts from the equipped ability, with some receiving a stat boost while others will have reduced stats.
In the game, players have the option to purchase items and consumables from the Base to boost their stats and gain an advantage during the match. These items can be stored in the inventory or in a stash, which allows players to store up to three items or consumables. Additionally, there are two shrines located on the map, one for each team, that can be used to heal players by restoring their HP and Mana, eliminating the need for them to return to the main base.
It is important to protect these structures as they can be destroyed by opponents. During the game, players will collect GIOS, a non-blockchain utility token. Winning is the only way to keep the tokens, and at the end of the game, the collected tokens will be divided among the five players on the winning team.
Heroes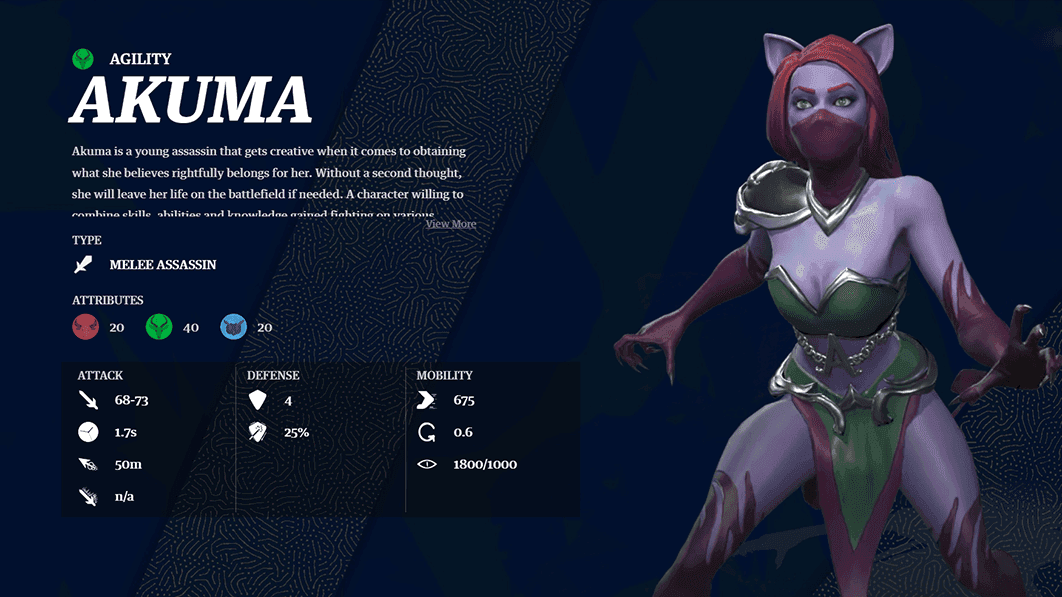 In Battle for Giosone, players can choose from 6 different types of Heroes, each with its own set of base stats that can be extended depending on the abilities they own. It's important to choose a Hero with spells that fit your desired position in the game. For example, if you want to support your team, you should select a Hero with abilities that assist rather than deal damage. Heroes start at Level 1 and can level up to Level 10 by killing creeps and heroes throughout the game.
The Heroes available in-game at the time of writing are:
Gogmangog - Intelligence:  Gogmangog, hailing from a family of wizards, is a peculiar and unyielding creature. Inherited from his ancestors, he has learned the art of wizardry which has become a part of his daily life. Though not inherently intelligent, he shines in the midst of battle.
Auri - Strength:  Auri, a stunning humanoid creature adorned with angelic wings and silk attire, may seem harmless at first glance. However, looks can be deceiving. Auri is a skilled and calculated warrior, having replaced her natural limbs with titanium ones that allow her to obliterate any obstacle standing between her and her objectives.

Lucius - Agility:  Lucius is a highly skilled assassin, honed to perfection through years of rigorous training in the best archer schools. His unparalleled expertise is a product of unwavering dedication, unyielding discipline, and an unrelenting work ethic. Although he is a deadly adversary, Lucius holds a deep respect for his opponents, viewing them as an extension of himself.

Gurluk - Intelligence: Gurluk, hailing from a family of wizards, is a renowned figure in the wizarding community. He is known for his selfless acts of traveling across the world, helping to liberate villages during harsh weather conditions and returning everything to its rightful owners without expecting anything in return except recognition as their wizard.

Ranvir - Strength:  Despite his human appearance, Ranvir fights like a fierce beast. His strategic mind and physical prowess are unmatched, allowing him to dominate on the battlefield. Ranvir meticulously analyzes his surroundings and plans his every move to gain the upper hand in any situation. His opponents would be wise to beware, as Ranvir will use every advantage at his disposal to overcome them.

Akuma - Agility:  Akuma is a skilled and resourceful young assassin who is willing to do whatever it takes to acquire what she believes is rightfully hers. She is not one to hesitate, even if it means risking her life on the battlefield.
How to Get Started
Step 1: Visit the Game's Website
Navigate to the official website of Battle for Giostone.
Step 2: Register for Closed Pre-Alpha
You can register now to be among the first to gain access to the Closed Pre-Alpha for Battle for Giostone. This is a unique opportunity to experience the game before anyone else and stay informed about its progress.
Step 3: Enter Your Email
Provide your email address in the registration form. Make sure to use a valid email where you can receive the latest news and updates regarding the game.
Step 4: Stay Informed
Keep an eye on your inbox for updates, news, and instructions on how to access the Closed Pre-Alpha when it becomes available.
And that's it! By registering, you'll be among the first to explore the world of Battle for Giostone and contribute to its development.