Overview
Angelic combines turn-based strategy combat with distinctive, colorful heroes you often see in narrative games. Angelic has an equal emphasis on storytelling and party-based RPG elements, all backed by a dark and compelling science-fiction setting that envelops the player and feels totally real. In the 28th century, 200 years after the interhuman war between the corporations and neo-humans, long forgotten "angels" return to Earth from deep space.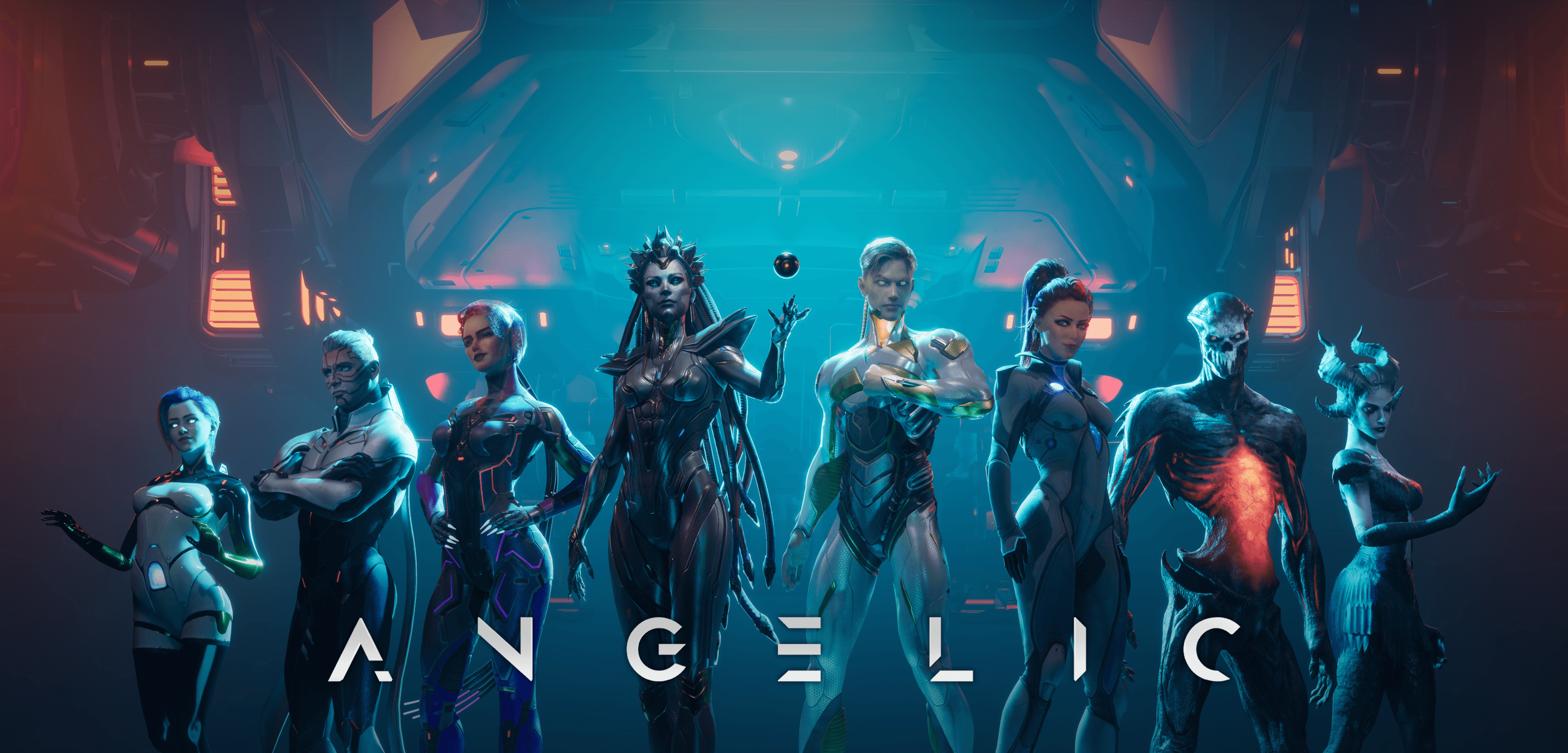 The corporations dominated the earth long ago and the neo-humans' arrival raises a red alert for them. Especially after they discover there is a deadly and hostile fungus spreading in their deep-space colonies, a plague that can infect any living organism. You will be drawn into a massive galactical conflict, where you will have to question the morality of humanity, and struggle to make the right decision most of the time.
Heroes
There are four types of heroes in Angelic; main heroes, NPCs, NFT heroes, and crew members, and . NFT heroes and crew members are one of the four, and potentially, one of the more creative outlets the game has to offer its playerbase. It is possible for developers and the community to create them, and players can either purchase or rent them.
Players and guilds can take advantage of NFT Heroes to play different roles in combat, perform different tactical roles in strategy, and provide indirect bonuses to players and guilds. Crew Members are non-combat characters, primarily used for enhancing ship abilities or sometimes required for strategic roles such as maintaining ships, healing heroes, repairing items, among other functions.
On the other hand, the main hero cast of Angelic are all designed by Metaverse Game Studios and are playable across the game's both single-player and multiplayer experiences. Each one of them has their own unique abilities and powers that cater to almost all playstyles so there is something for everyone to enjoy no matter how aggressive or defensive you like to play strategy RPGs. The following is the full list of revealed heroes so far:
Iset
Aurora
Sline
Daeva
Odile
Phoenix
Pale Phantom
Rumbrogon
Game Modes
Single-player
The Universe of Angelic is a vast, unforgiving place. You may need to forge alliances with dark characters or make some difficult decisions from time to time. No matter what you choose, you may not make all your friends happy - and you will have to take care to maintain their loyalty. Your companions are all unique and colorful characters, and make no mistake, they are mercenaries. Their allegiance to you is temporary, and always will be. This is why who to trust and who to put your faith into has to be carefully considered.
Angelic excels at its ability to complicate the storyline with multiple plot twists and unexpected betrayals. However, it is your job as their leader to keep things under control! Make sure that all of them stay on your side in combat; otherwise their abilities could help the remaining enemies win. From the start game, your mission is to eventually become the archangel but through your own way, your own path, and your own decisions.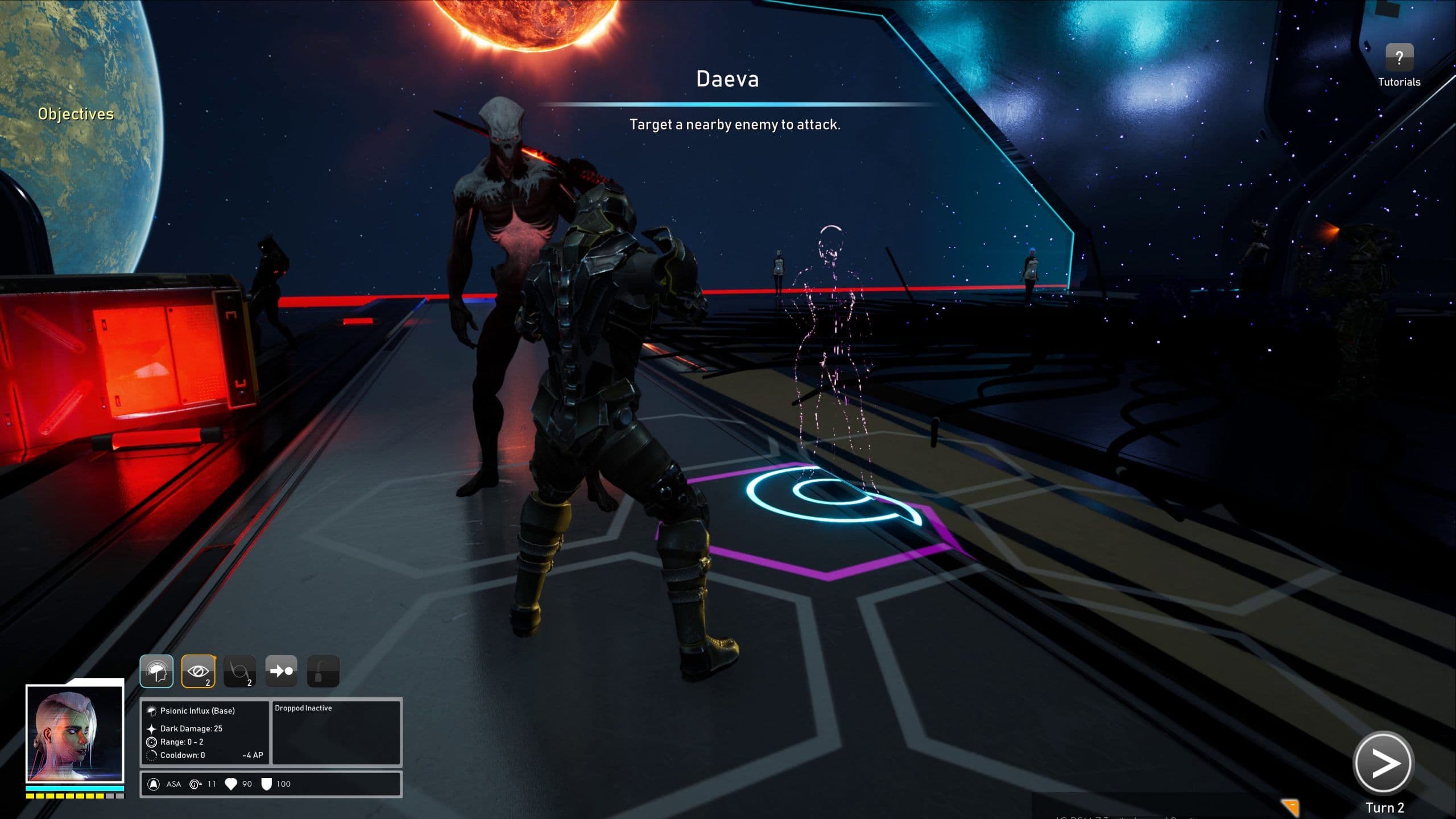 Multiplayer
Besides offering single player campaigns, Angelic offers a massively multiplayer experience where players get to face each other for supremacy in an extremely competitive environment. In Multiplayer mode you can make your own custom avatar and join one of many groups. Each group has different requirements, interests and even personality traits. You will soon find that you can also form your own guild, where players make the rules for themselves.
Additionally, there's plenty of ways to interact with fellow gamers including missions, co-op battles or even initiate wars against each other. You are able to watch from afar or take part with all the risks and rewards that come with it. The following list go into a brief description of each of the neo-human alliances you can join to represent on your journey:
The Prodigies — science-based and elite.
Chaos Symphony — Order is an illusion, Chaos is the real force behind all things.
Sky Legion — Mercenaries with a code, and a plan.
Crimson Angels — Healers with a mission to save their founder.
Phantom Crows — Shadows in the universe, little is known about them, perhaps you'll be the first.
The Unbound — Unaffiliated, unconcerned with the goings on of the galaxy…probably.
How to Get Started
If you are interested in trying out Angelic, you can register for free through the game's official website. Registration doesn't only put you in the running to eventually play the game during its early access stage but also to receive three playable hero NFTs alongside a chance to win a limited edition Angels of Chaos poster NFT.
Step 1: Visit the Registration Page
Go to the official Angelic registration page.
Step 2: Enter Your Email
Find the "Your Email*" field and enter your email address. Make sure to use an email address that you check regularly, as updates and information about the game will be sent to this address.
Step 3: Enter Your Username
In the "Your Username*" field, enter the username you'd like to use in the game. This will be your identity in the Angelic community, so choose something that represents you!
Step 4: Register
Click on the "Register Now!" button to complete your registration.
Step 5: Wishlist on Steam
To stay updated on the game's release and any potential early access opportunities, add Angelic to your wishlist on Steam. Simply visit the Angelic page on Steam and click "Add to your wishlist".